This
article
was originally published on
this site
The WordPress media library is one of those areas that hasn't had much focus lately. Most WordPress updates add enhancements to the editor while the media library has remained the same. That's where WordPress media library plugins are helpful. They provide enhancements that make your library more robust and easier to use. In this article, we'll look at 10 WordPress media library plugins to help supercharge your WordPress media library.
1. Enable Media Replace



Enable Media Replace is a simple plugin that allows you to replace any media file by uploading another file of the same file type. The new file replaces the original in all your content automatically. The name of the file stays the same. This is a great way to replace an image without having to replace it in every post that uses it. This sounds simple, but it's actually one of the most useful WordPress media library plugins.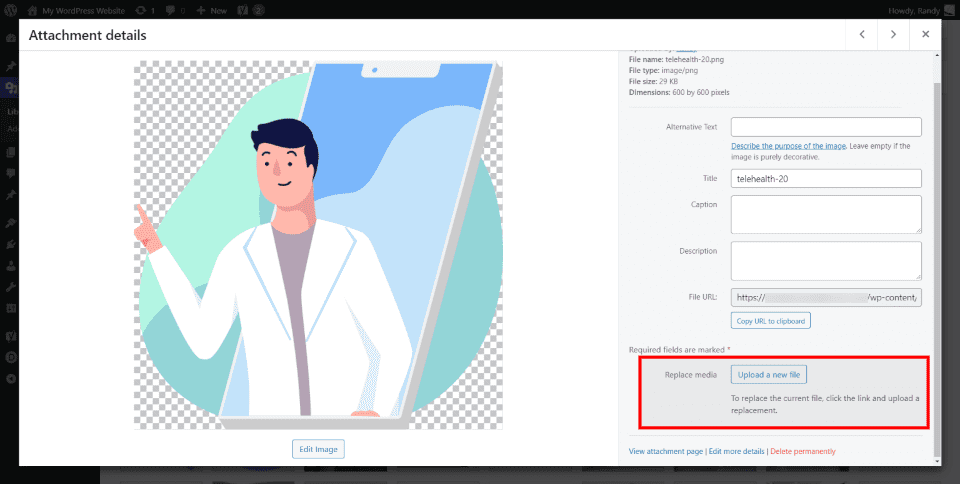 The file replacement option is added to every file in the media library.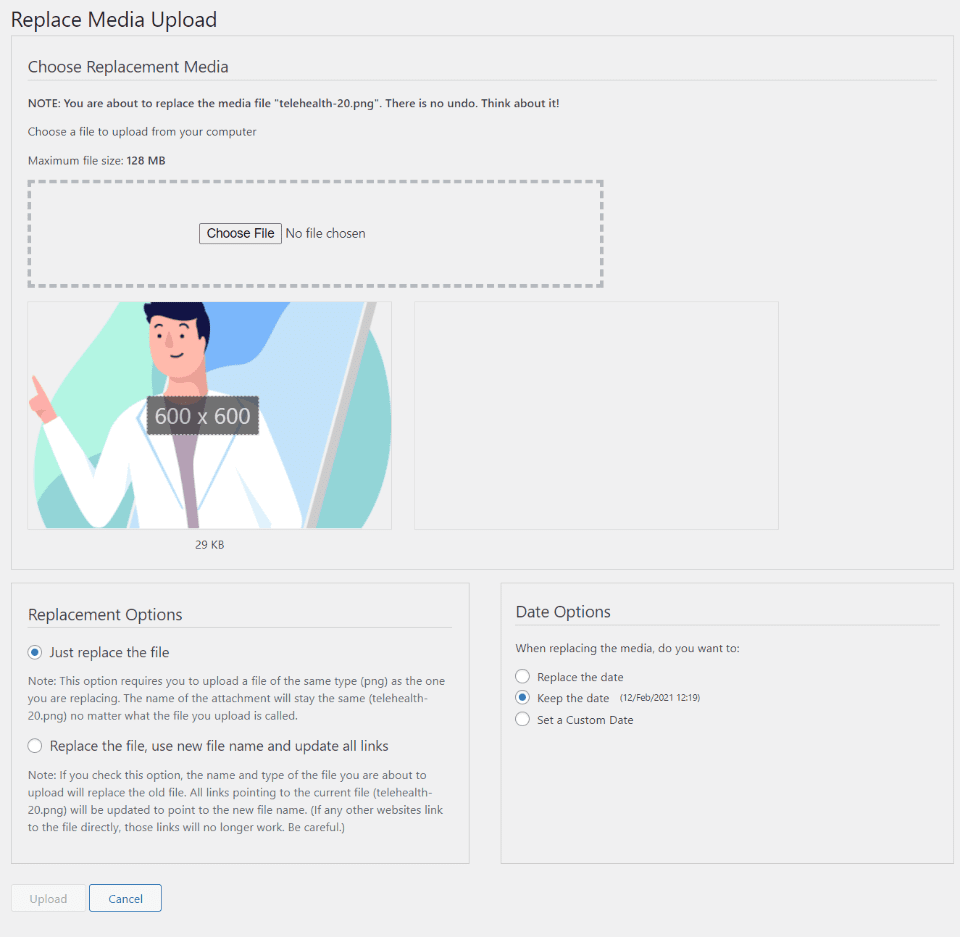 Upload the new file as normal. You have the option to just replace the file or update the file name and links. You can also choose between several date options. It shows a preview of the file and shows the size.
Features:
Replace any file
Display modification time
Preview file
Price: Free | More Information
2. Imsanity



Imsanity resizes images and converts them automatically. Resize individual files or in bulk to resize your previously uploaded images. You set the sizes for it to resize to for both height and width. You can also set the quality level and choose conversion options.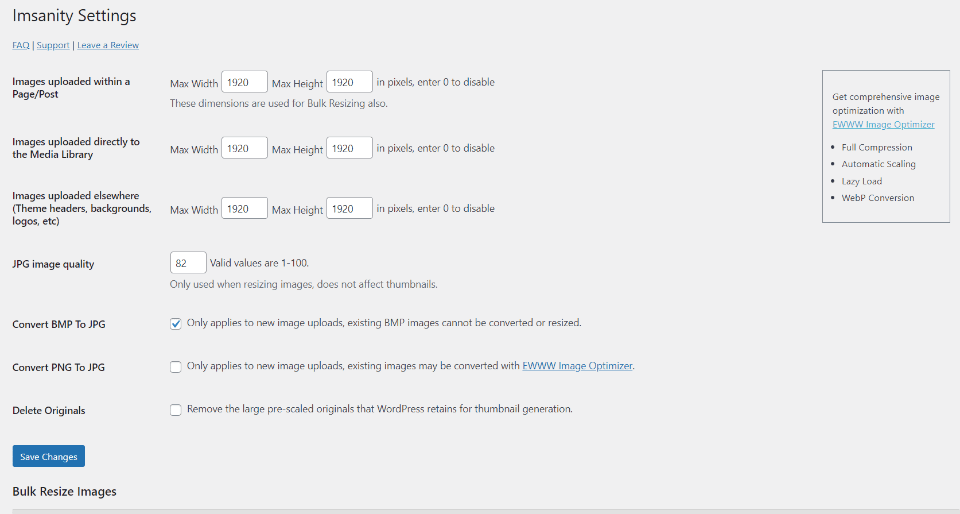 The settings screen includes options for the size, quality, convert to JPG, and delete the originals. You have control over files uploaded directly to pages and posts, to the media library, and other locations.
Features:
Adjust sizes
Control quality
Convert to JPG
Delete original files
Bulk resize your library
Available in several languages
Price: Free | More Information
3. Enhanced Media Library



Enhanced Media Library is one of the most popular WordPress media library plugins available. This plugin makes it easy to categorize your media files. You have control over the image sizes and taxonomies. Create categories, tags, custom taxonomies, and use third-party taxonomies. Filter library files, show information, create galleries, and more.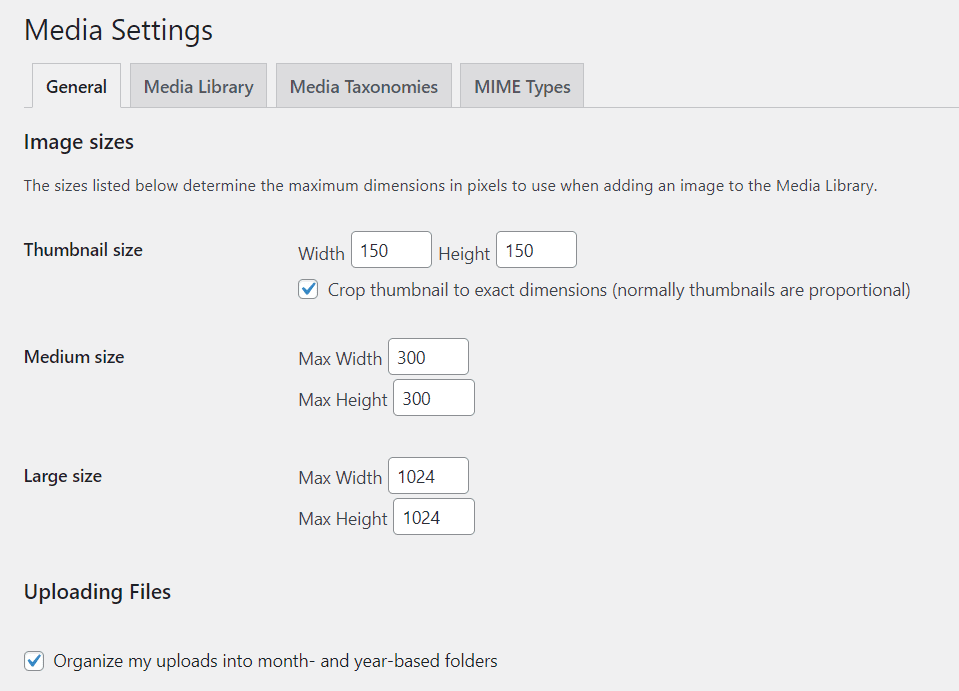 Adjust the sizes of thumbnails, and the medium and large images independently. You can also organize them into folders for the month and year.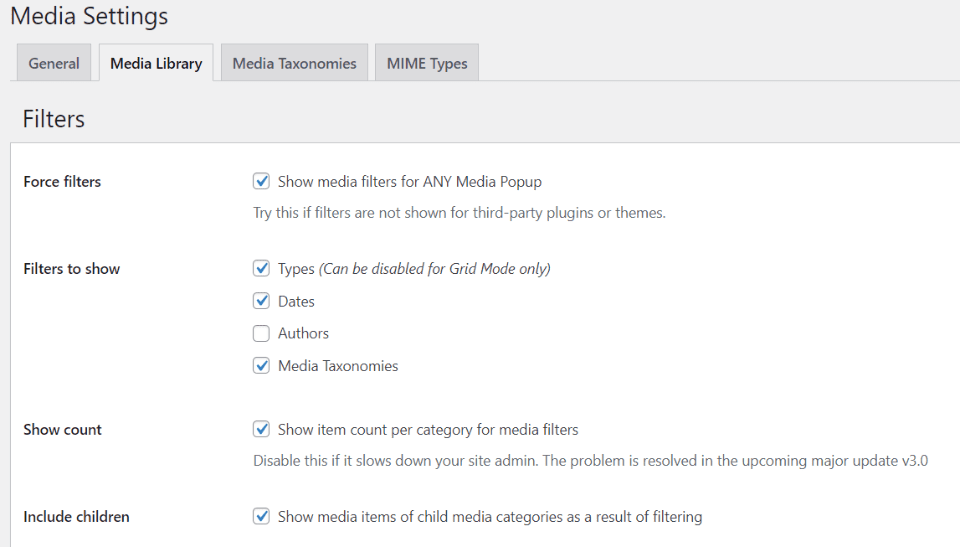 Media library options allow you to control filters, show the filters, show the count, and include children.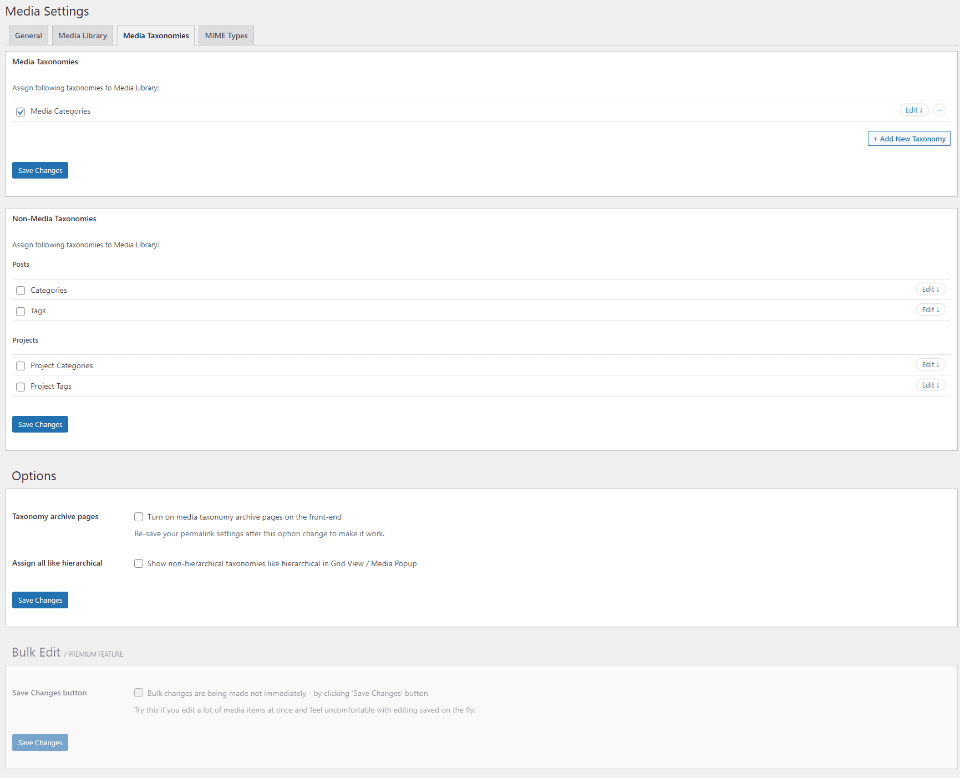 You also have control over media taxonomies.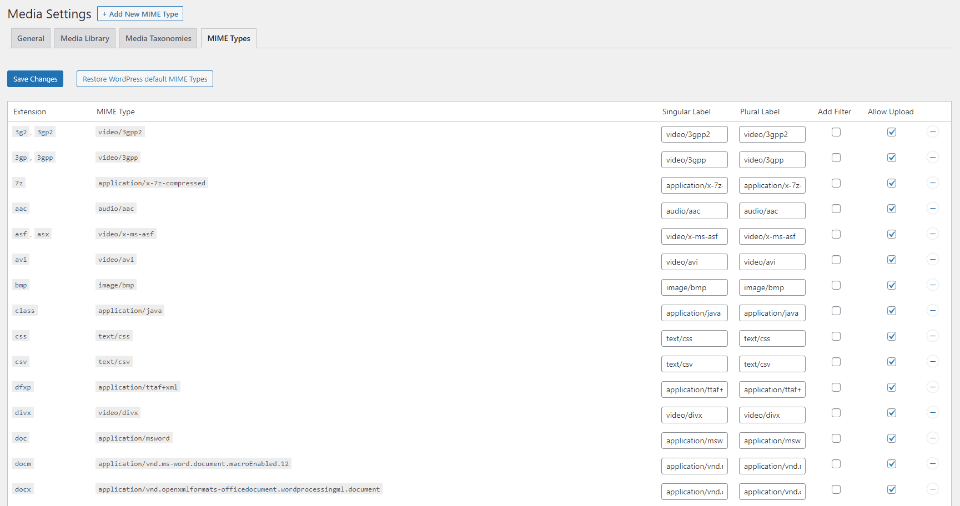 You have full control over what can be uploaded, and you can add a filter to any file type.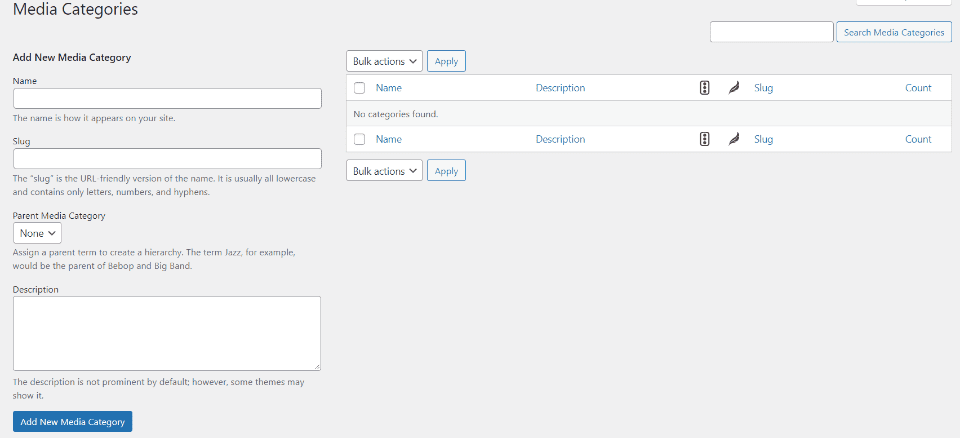 Create media categories in the category editing screen.
Features:
Adjust sizes independently
Filter the library
Adjust taxonomies
Create tags and categories
Create galleries
Restrict file uploads
Multisite
Pro version adds bulk edit and more
Price: Free, pro version is $25 | More Information
4. FileBird



FileBird lets you organize your media files into folders. Main folders can even have subfolders. The folders are virtual, so they won't break links to your content. Create unlimited folders and subfolders with a drag-and-drop interface that's added to your media library.



A new folder system is added to the media library. Add new folders, rename them, or delete them. It also has a powerful search feature.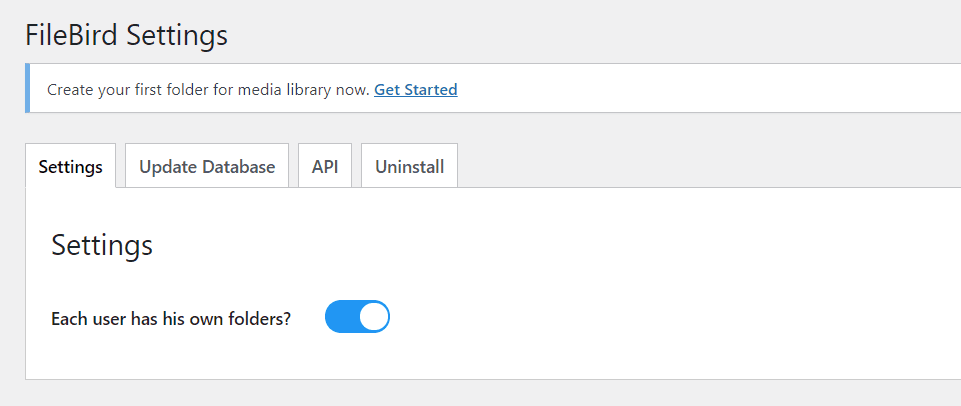 Each user can have their own folders. You can enable or disable this feature.
Features:
Create unlimited folders and subfolders
Folders are virtual
Allows users to have their own folders
Pro version adds more ways to sort folders and files
Price: Free, pro version is $25 | More Information
5. Media Library Assistant



Media Library Assistant provides some enhancements that help manage your media library. Most of the enhancements are provided through shortcodes that allow you to add galleries, tags, lists, etc., to your pages and posts. You have complete control over taxonomies and editing features.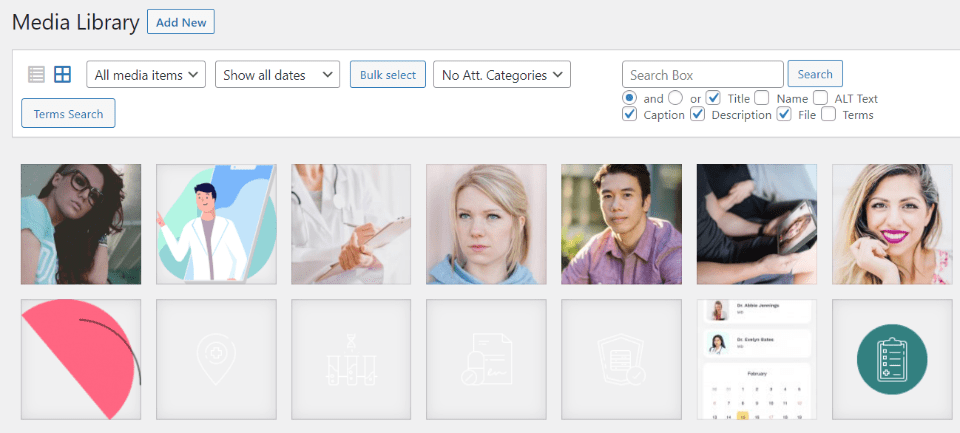 A new search feature is added to the media library. Search with Boolean logic and choose the elements you want to include.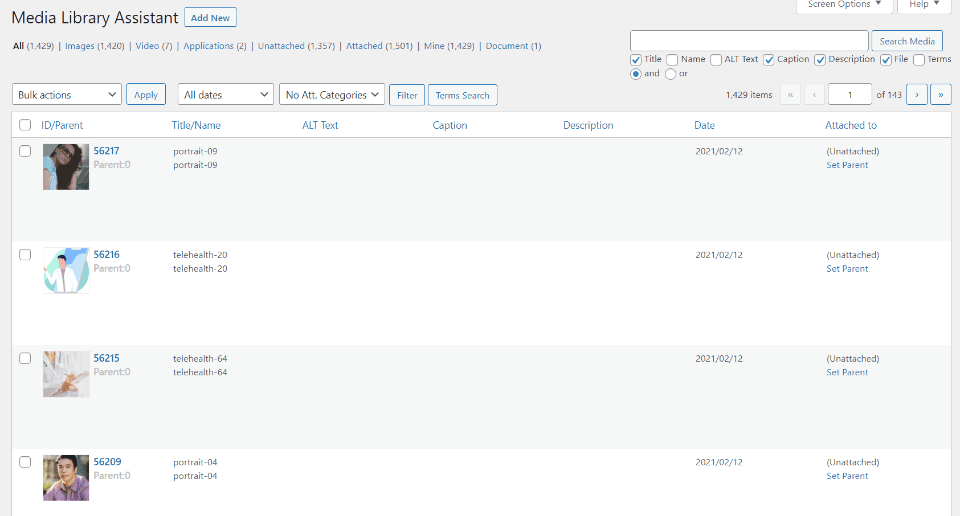 The assistant screen shows all the information for media in a list.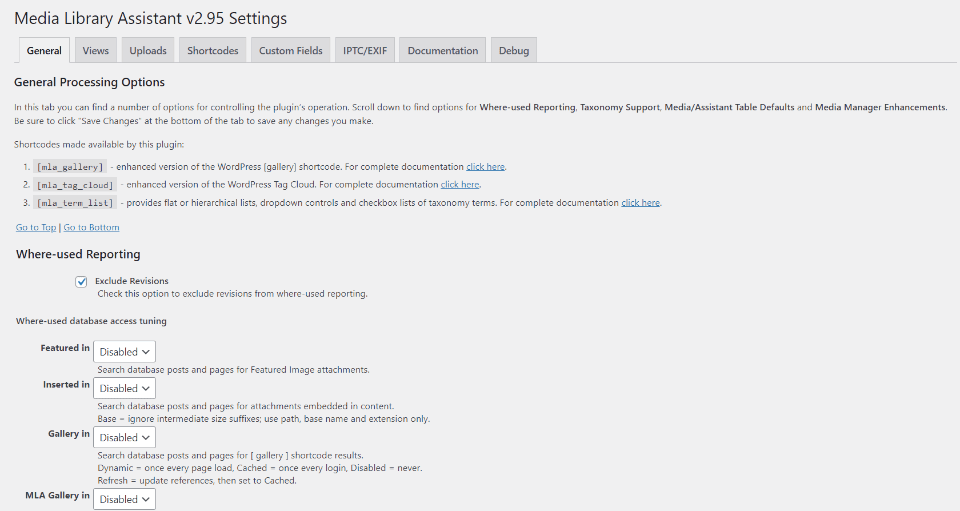 The settings screen gives you lots of control over how the plugin works.
Features:
Add media to content with shortcodes
Add metadata to media
Includes templates
Powerful search features
Category editor
Tag editor
Integrates with many other plugins
Price: Free | More Information
6. Quick Featured Images



Quick Featured Images gives you lots of control over your featured images. Set, replace, and delete them in bulk. This makes it easy to replace hundreds of featured images at once. You can set a default featured image that would show if you don't specify them.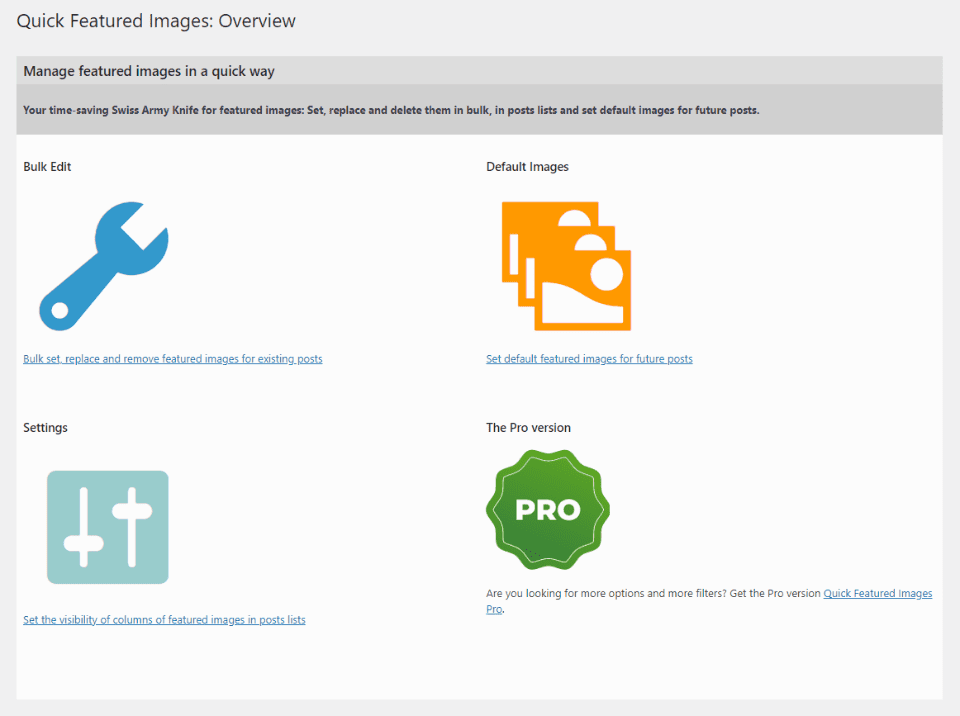 Easily perform bulk edits, set default images, and adjust settings in the main screen. You can also upgrade to the pro version from this screen, which adds a lot more features.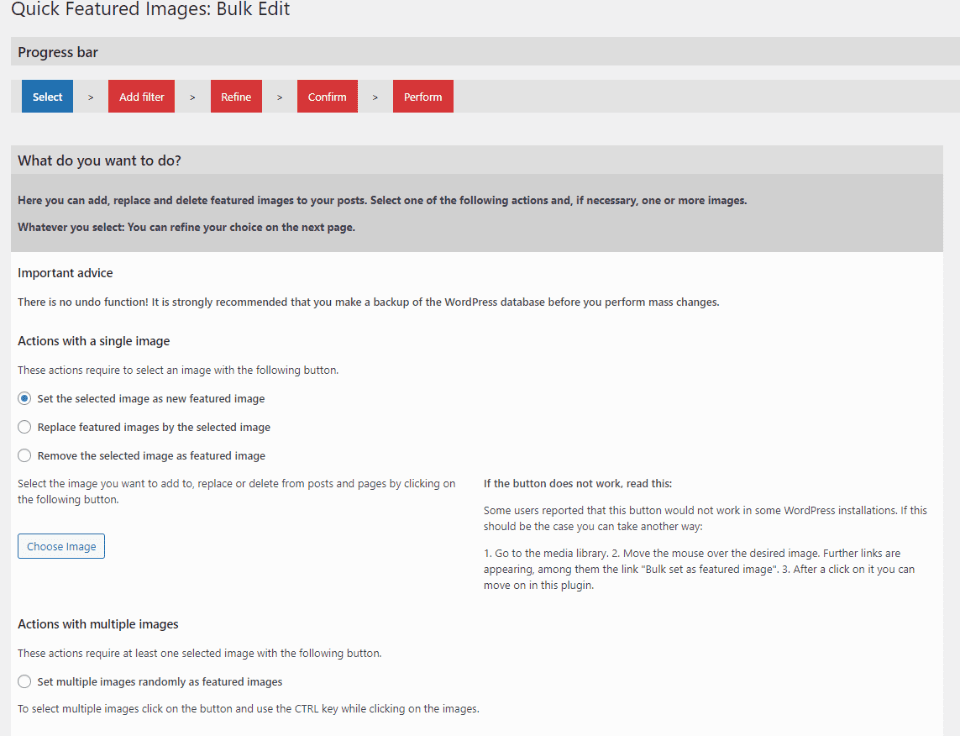 The bulk editing screen gives you options and shows the progress.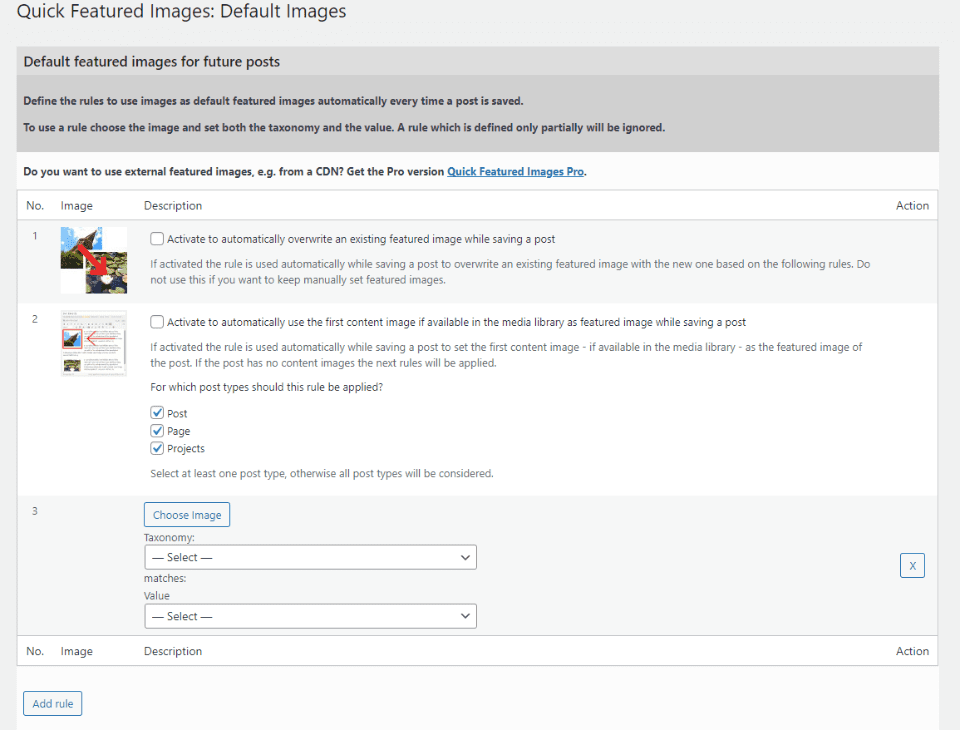 The default image includes multiple rules, so you can apply a different image to different types of post types.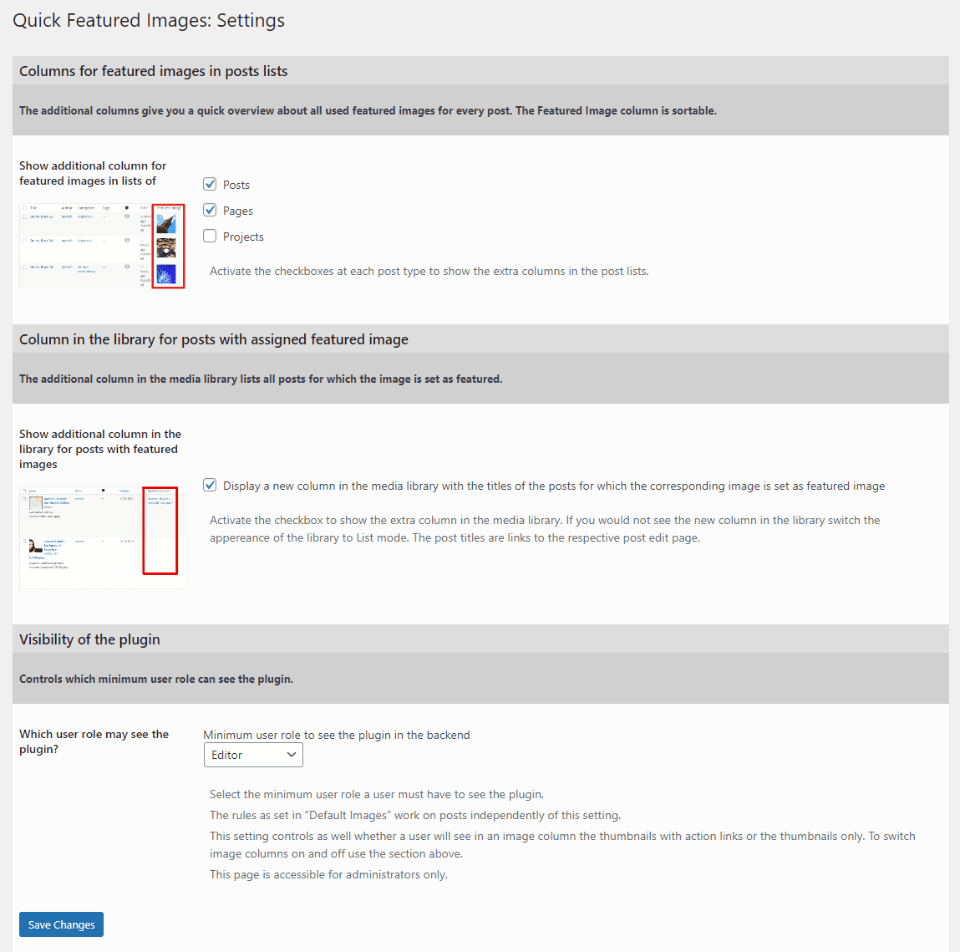 You even have control over how the settings screen works.
Features:
Edit featured images in bulk
Specify a default featured image per post type
Pro version adds editing, filtering, file formats, and lots more.
Price: Free, pro version starts at 66.39 € | More Information
7. Media Cleaner



Media Cleaner is part of a series of WordPress media library plugins. This one cleans your media library of all the files that are not being used or are broken. It has internal trash so you can confirm the files before they're deleted. You can restore from the internal trash before deleting them. Be careful, though. Once they're deleted, they're gone.



The dashboard provides an interface that's easy to use.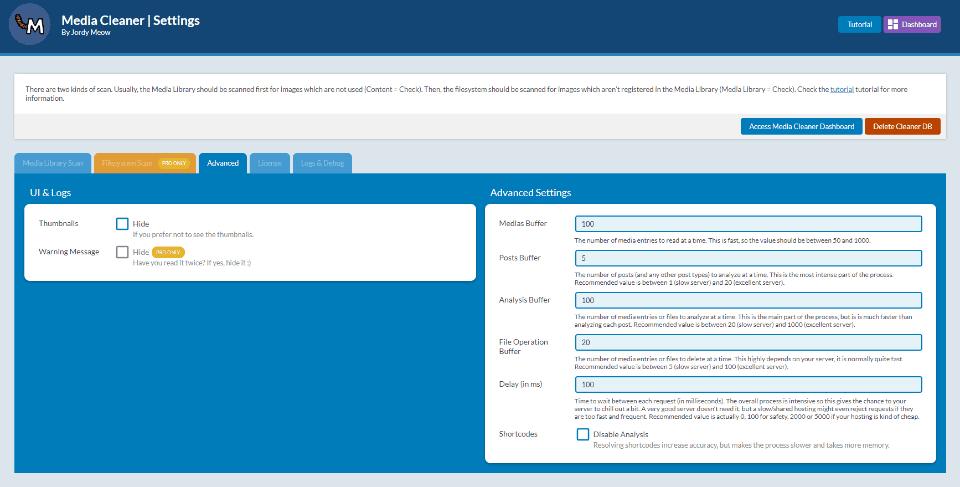 The advanced screen gives you control over the settings.



The scanning tools and list are added as an option to the media library.
Features:
Checks for unused and broken media
Store media in internal trash for you to delete
Supports WooCommerce
Pro version adds files systems and page builder compatibility
Price: Free, pro version starts at $24 per year | More Information
8. Media File Renamer



Media File Renamer is another plugin that's part of a series of WordPress media library plugins. This one renames your media files to improve your SEO. This also provides a cleaner file system. It works manually or automatically. If you update the name of a file, it's automatically updated everywhere that file is used.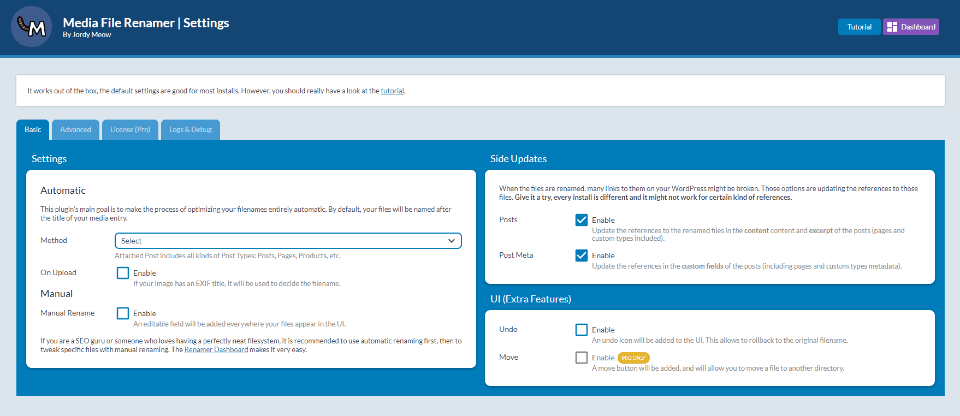 The dashboard is easy to use. Select automatic or manual settings. Choose how updates work.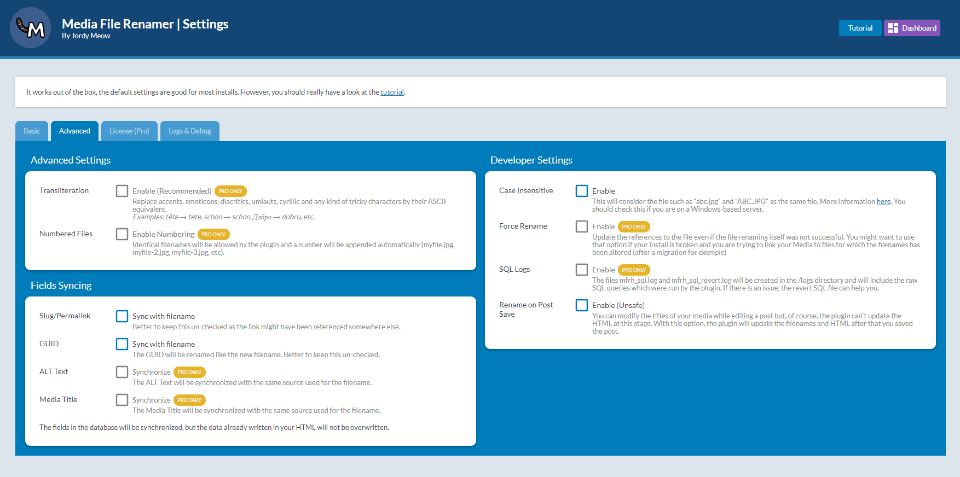 The advanced settings give you lots of control. Most are for the pro version.



The renamer tools are added to a tab in the media library. From this screen, you can analyze the library and rename the files.
Features:
Renames media files
Updates files within posts and pages
Rename manually from the dashboard
Allow automatic renaming
Pro version adds transliteration, renaming based on posts, and more
Price: Free, pro version starts at $24 per year | More Information
9. WordPress Real Media Library



WordPress Real Media Library focuses on media management and organization by letting you create folders, collections, and galleries for your media. Folders are created in a drag-and-drop builder. Create shortcuts to the files, filter them, view them in list mode, create a custom image order, and lots more.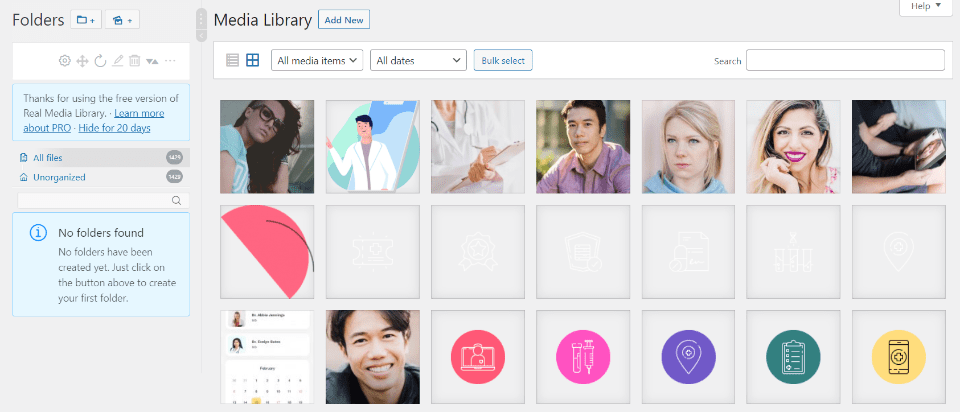 The drag-and-drop folder builder is added to the media library. You can create them, move them, edit, delete them, etc. You can also create collections.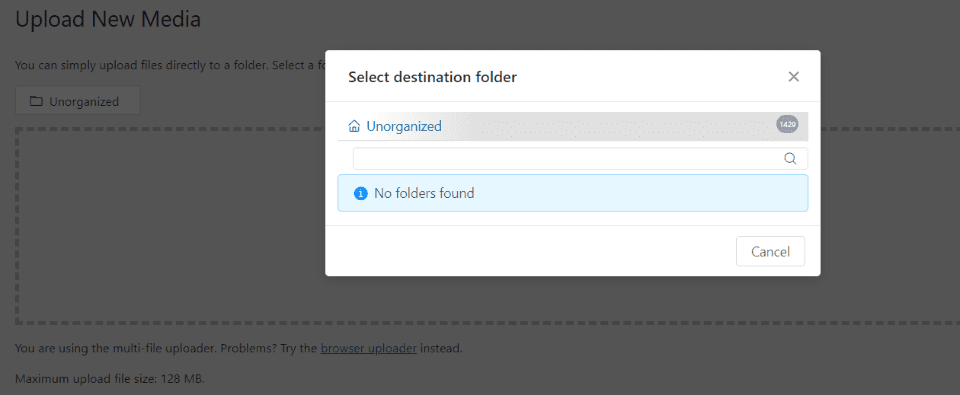 The advanced upload management lets you add images directly to a folder when you upload them.
Features:
Create folders for media
Drag-and-drop folder builder
Add filters
Create shortcuts
View list mode
Available in multiple languages
The pro version adds subfolders and more management tools
Price: Free, pro version is $39 | More Information
10. Media Library Categories



Media Library Categories adds categories to your media files. The category editor makes it easy to create and edit the categories that you can assign to the media files. You can edit the files in bulk. You can filter the categories in the media library and the gallery shortcode.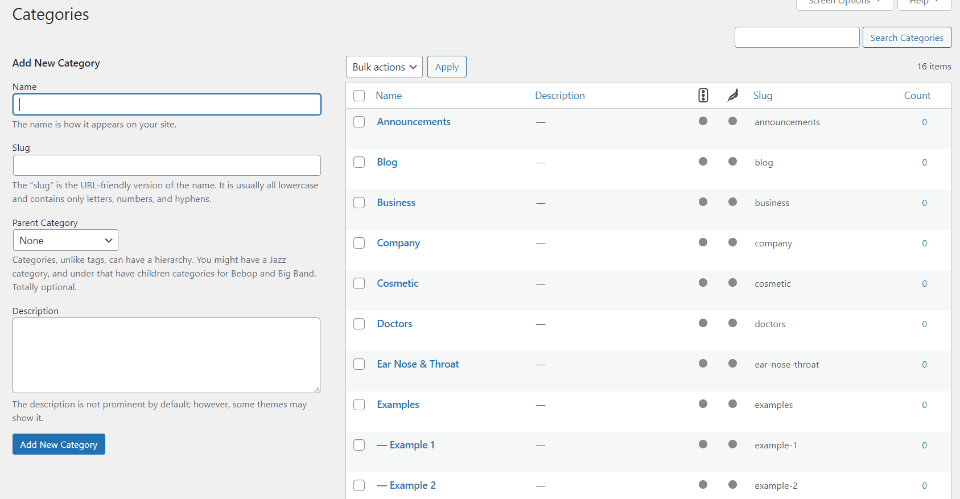 It adds a category editor to the media library dashboard menu. Here, you can create and edit your media categories the same as any post type.



A filter is added to the media library where you can view media based on the category.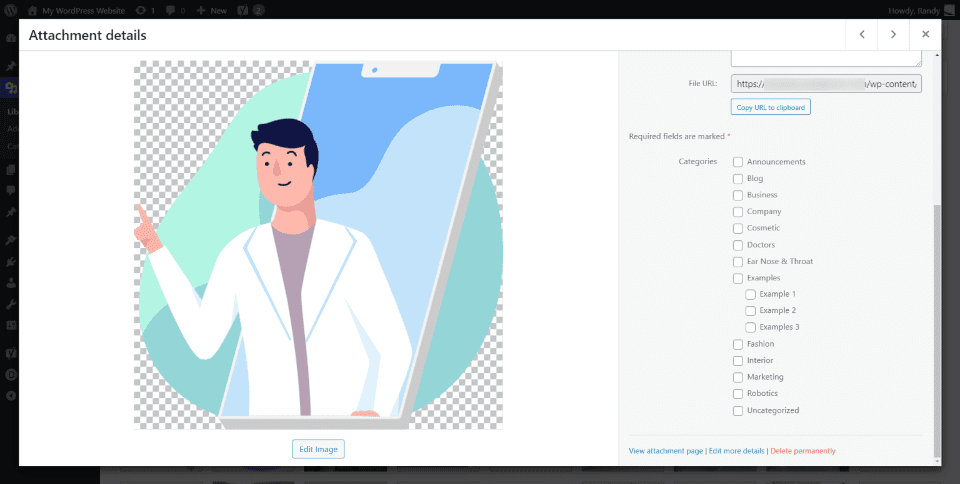 Categories are added to the image's attachment details.
Features:
Adds categories to media
Category editor added to the media menu
Edit files in bulk
Pro version adds a filter
Price: Free, pro version $25 | More Information
Ending Thoughts
That's our look at the 10 WordPress media library plugins to help supercharge your WordPress media library. These plugins provide lots of enhancements that can make your media library faster, more user-friendly, and provide tools you didn't even know you needed. If you're interested in supercharging your WordPress media library, you're sure to find something on this list to help.
We want to hear from you. Have you tried any of these 10 Plugins to help supercharge your WordPress media library? Let us know what you think about them in the comments.
Featured Image via rupadaratan / shutterstock.com