This
article
was originally published on
this site
Do you want to learn how to sell an eBook on WordPress?
It's very simple with the right tools. We will show you how to use the best digital download plugin to sell your eBooks.
In this article, you will learn the best way to sell eBooks online with WordPress.
Can You Sell Digital Products on WordPress?
Digital products like eBooks are a relatively easy way to make money on your WordPress website.
You can sell an unlimited number of eBooks since it is a digital file. And there is almost no cost to you because you don't have to pay for printing, shipping, or storing physical books.
There are many other kinds of digital products you can sell too. Read about the most popular digital products you can sell online.
How Do I Sell a Digital eBook on WordPress?
To sell an eBook on WordPress, you will need a plugin. A plugin is a small piece of software that expands the features and functions of a WordPress website. You can learn how to install a WordPress plugin here.
Here are our favorite plugins for selling eBooks on WordPress:
Easy Digital Downloads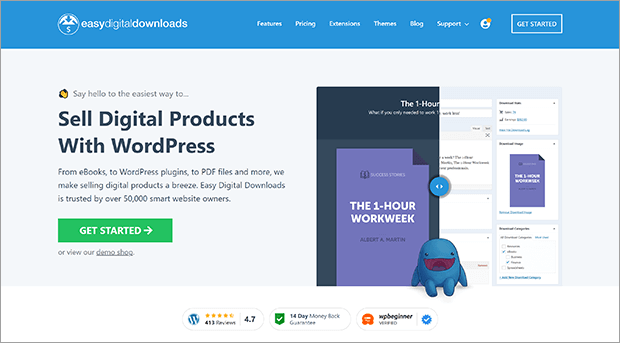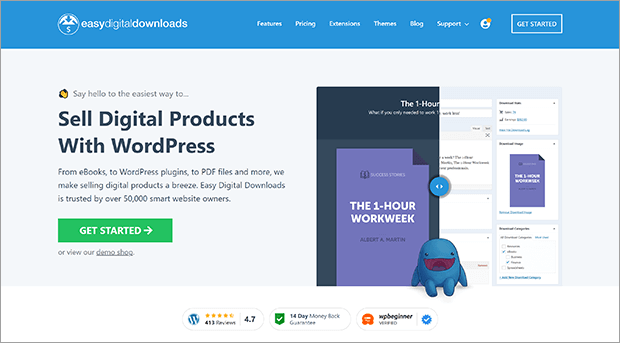 Easy Digital Downloads is a powerful yet simple digital download plugin. It offers payment flexibility, a full shopping cart, discount codes, and more features to help you build a digital product business.
WPForms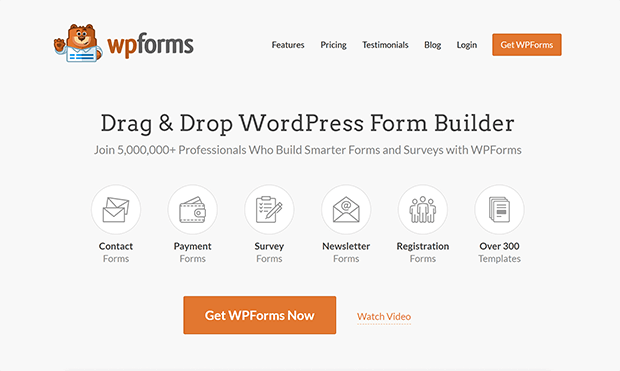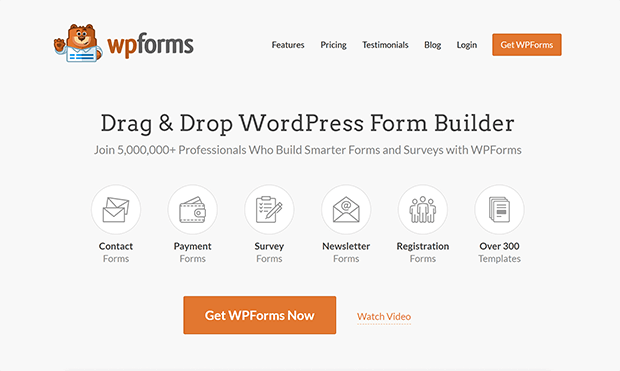 If you have just a few digital products, you can easily sell them using WPForms. This is the best drag and drop form builder plugin for WordPress, and you can build a form that collects payment and delivers the eBook.
WooCommerce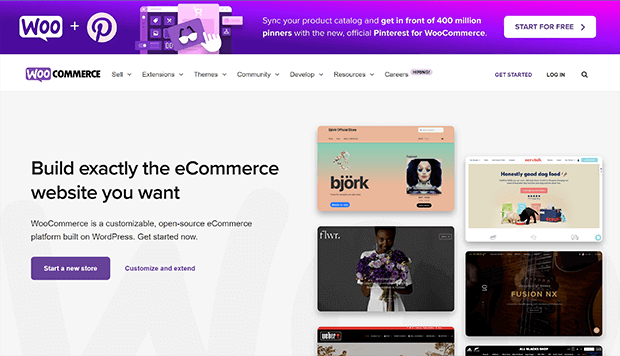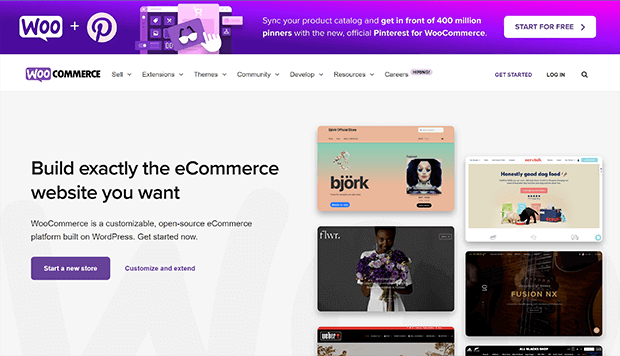 WooCommerce is a complete eCommerce plugin that can sell both physical and digital products. It is more complicated to set up than some of the other options here, but is a great solution if you have physical and digital products. Learn how to sell digital downloads on WooCommerce.
ConvertKit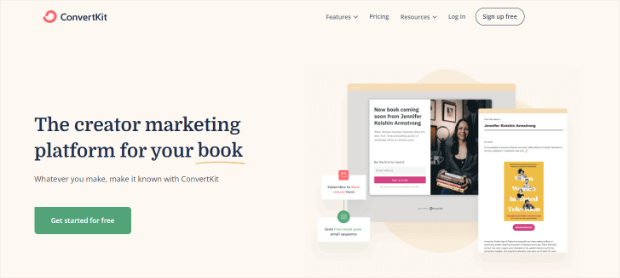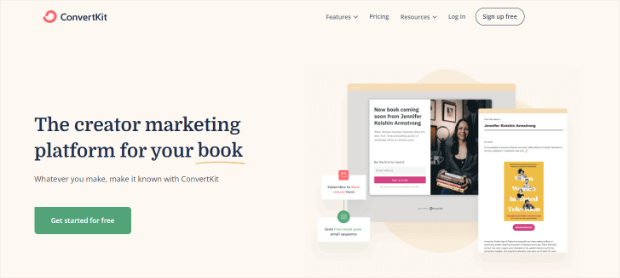 ConvertKit is an email service provider that can also sell digital products. There are fewer options for customizing the purchase experience with discount codes or checkout forms, but ConvertKit is a quick way to sell eBooks to your existing email list. You can add ConvertKit products to your WordPress website.
How To Add an eBook to My WordPress Website
Now, we will show you how to use Easy Digital Downloads to sell an eBook on WordPress.
Before you start, make sure to have all your "ingredients" ready to go.
Easy Digital Downloads free plugin (and optional license): Easy Digital Downloads is free to download from the WordPress Plugins repository. You can also upgrade your Easy Digital Downloads license to access more advanced features.
Payment gateway account: The free version of Easy Digital Downloads works with Stripe, PayPal, and Amazon Pay. Make sure you sign up for at least one of these accounts before you begin.
Formatted eBook file: Of course you must have your eBook to sell! Common eBook file formats include EPUB, PDF, and Amazon Kindle's proprietary AZW format.
Step 1: Install and Activate Easy Digital Downloads
First, go to Plugins » Add New.
Search for Easy Digital Downloads in the search field on the right.




Click on Install Now.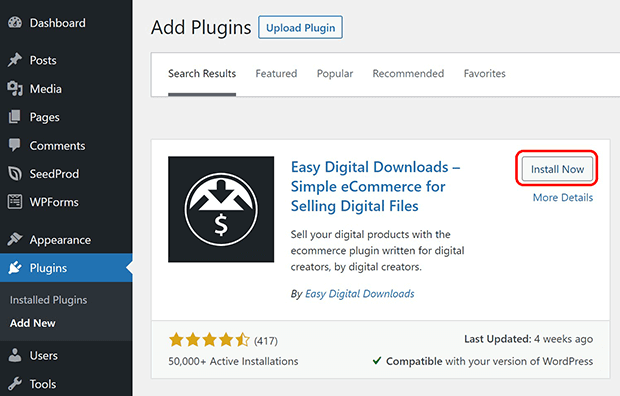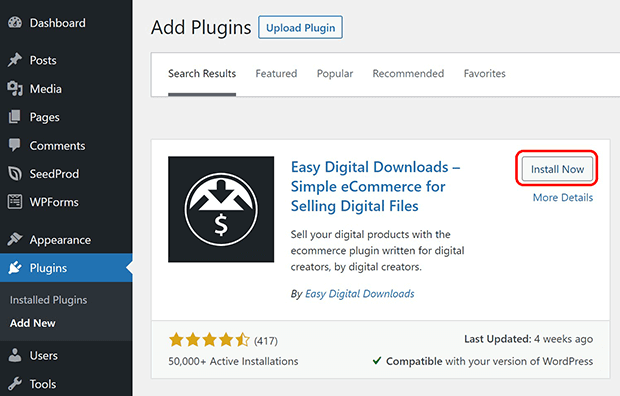 Click on Activate.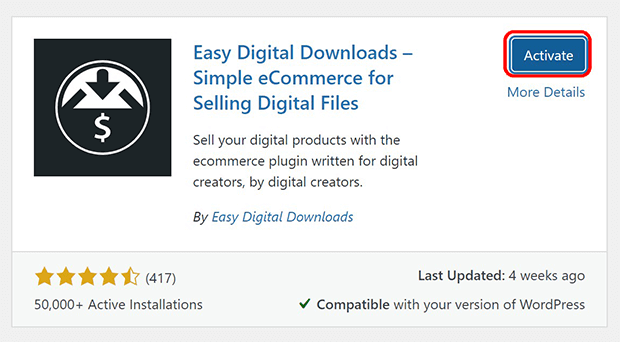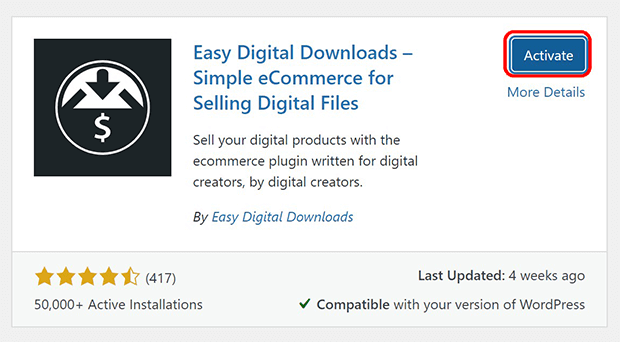 Step 2: Connect a Payment Method
Click on Downloads » Settings.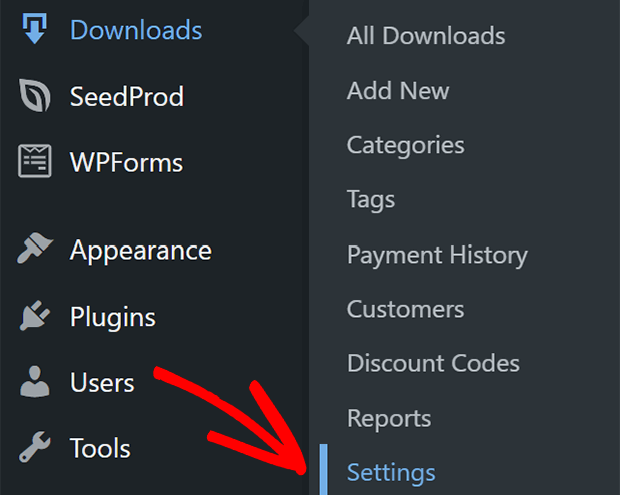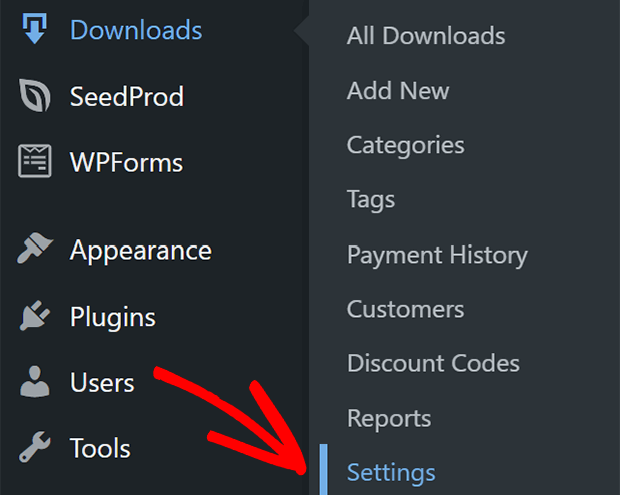 Click on Payments.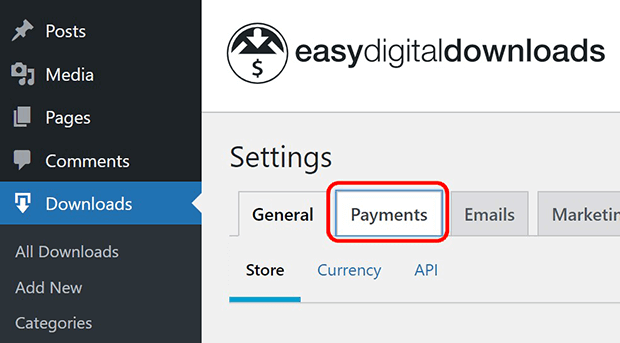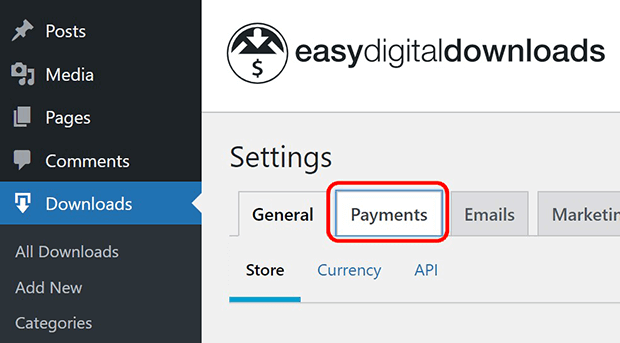 Select the payment gateways you want to use. Then click Save Changes.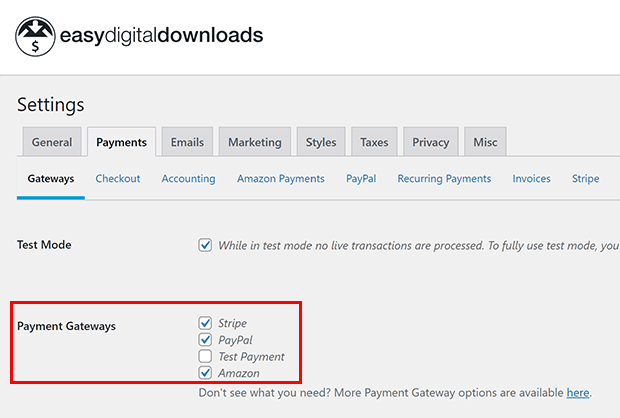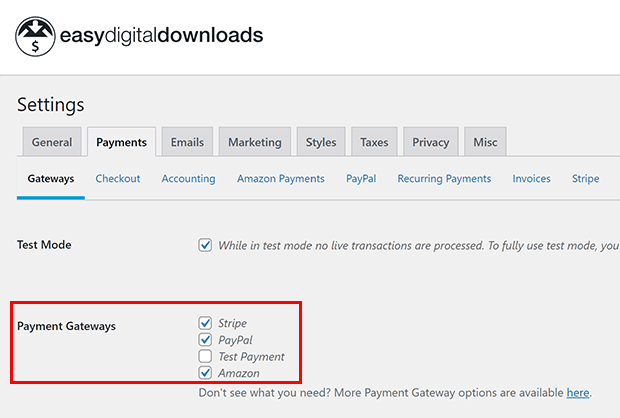 When the page refreshes, find each payment gateway in the Payments tab. In this example we are connecting Stripe.




Follow the instructions to connect each payment gateway.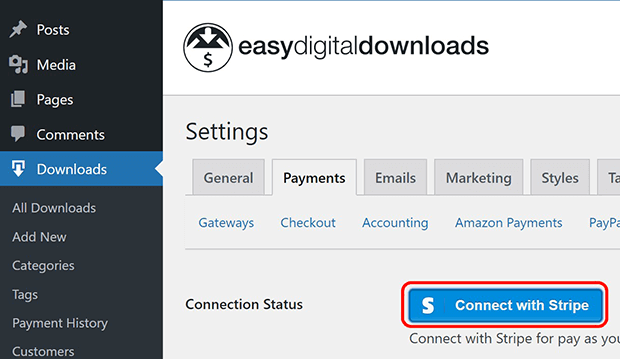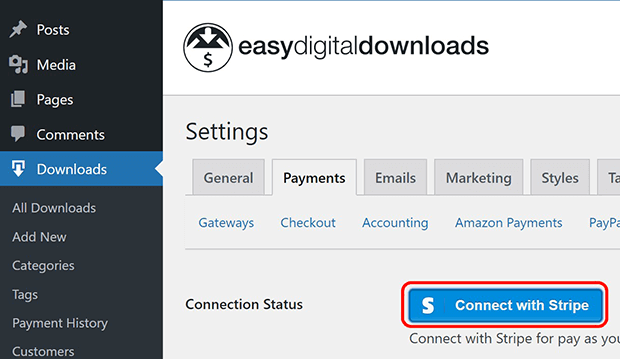 Step 3: Add eBook as a Download
Click on Downloads » Add New.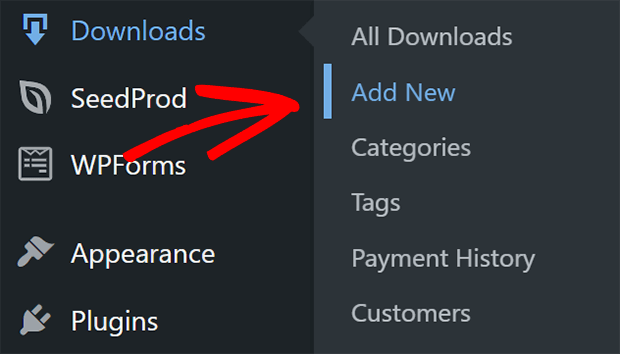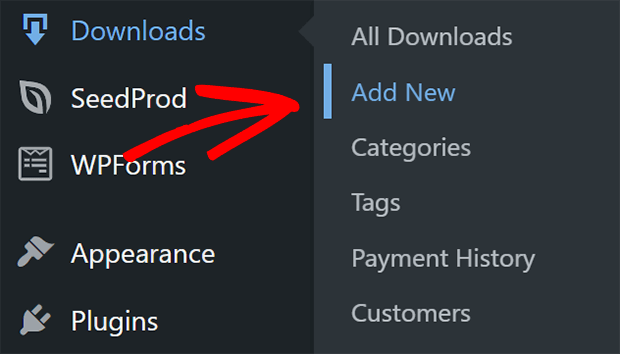 Add a title and description for your eBook.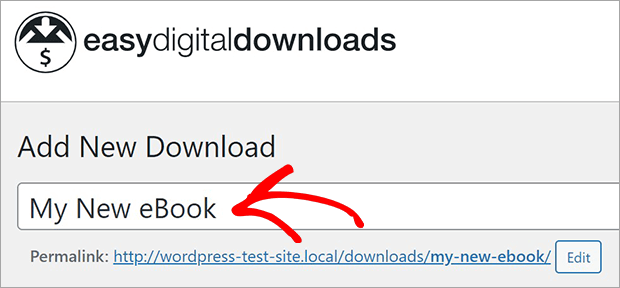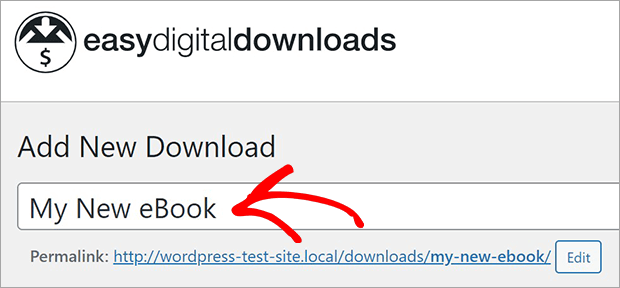 Set the price for your eBook. You probably don't need to enable variable pricing.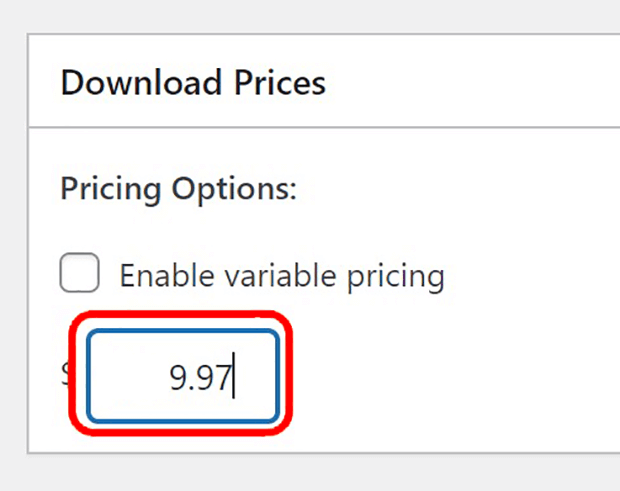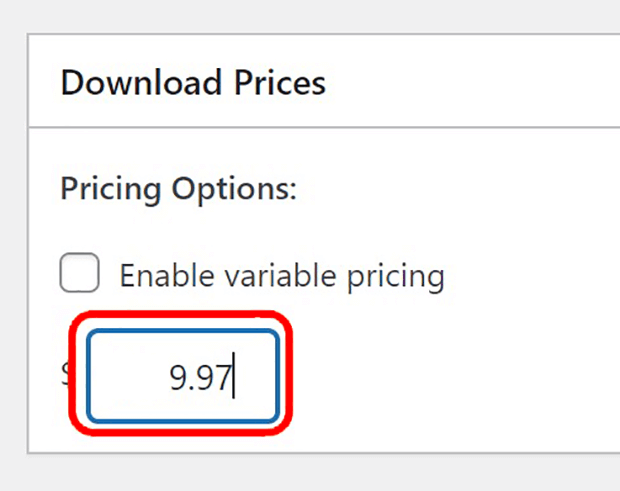 Add the file name for your eBook. Customers will see this name when they download, so make sure it is an informative name, such as the title of the eBook.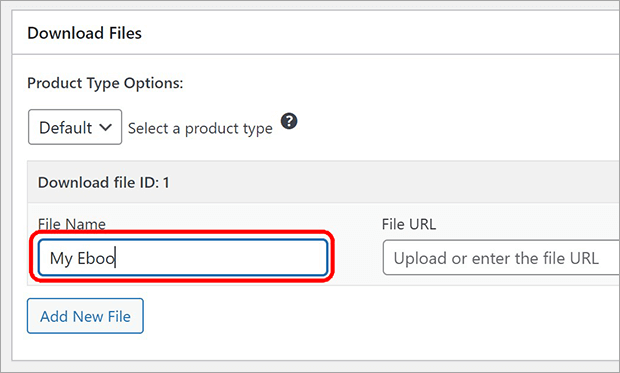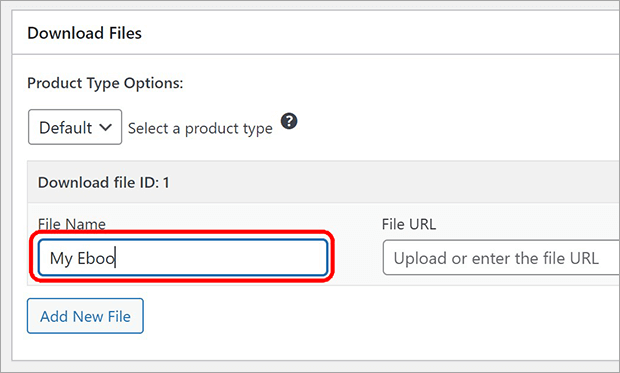 Click on Upload a File.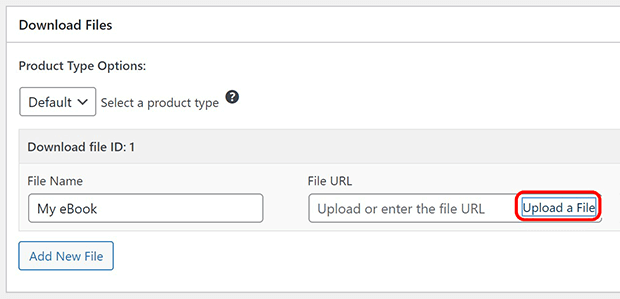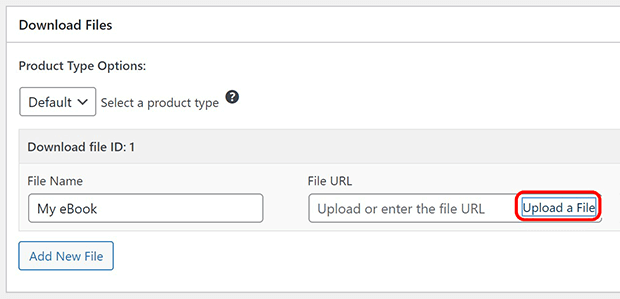 Upload your eBook file or select it from the Media Library if you have already uploaded it.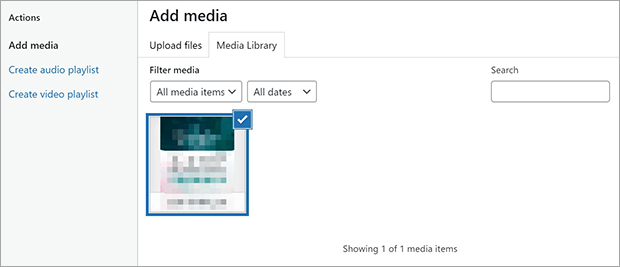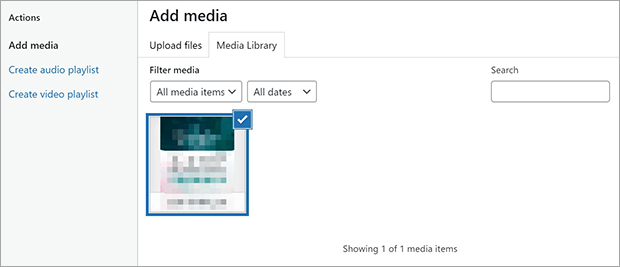 Click Insert into download.
You can add Download Notes if you like. This is a good place to put a thank-you note, follow up instructions, or links to follow your business on social media.




Look for the Download Categories box in the right column. Click + Add New Download Category.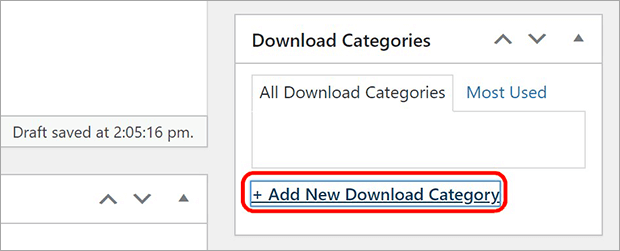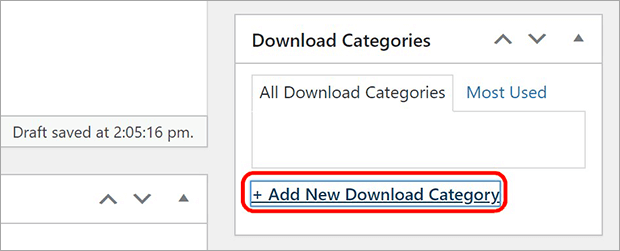 Type in the name of your eBook category. If you have many eBooks, this could be the topic or genre. If you have other digital products, this could be the type of digital product, such as eBook, software, or workbook.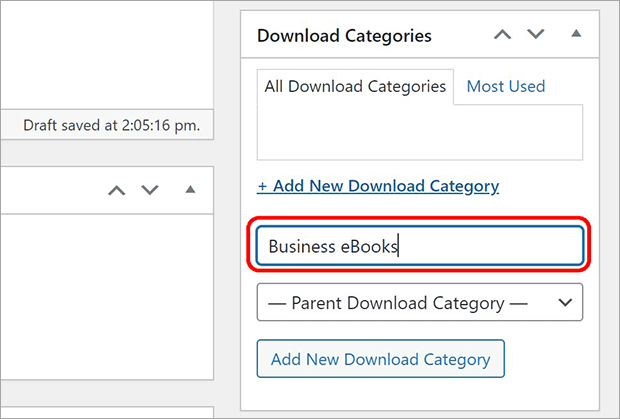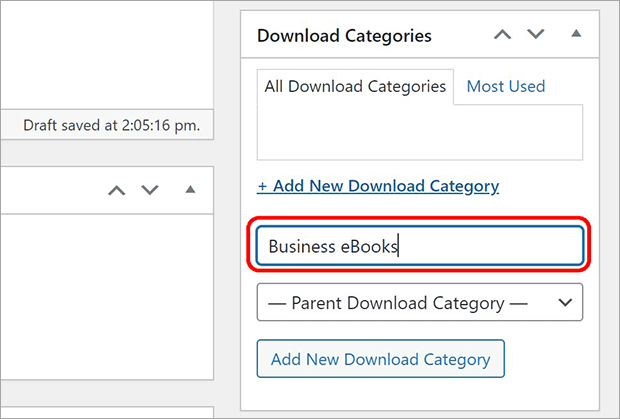 Find the Download Image box in the right column. Click on Set Download Image.
Select a file to upload. Click on Set Download Image.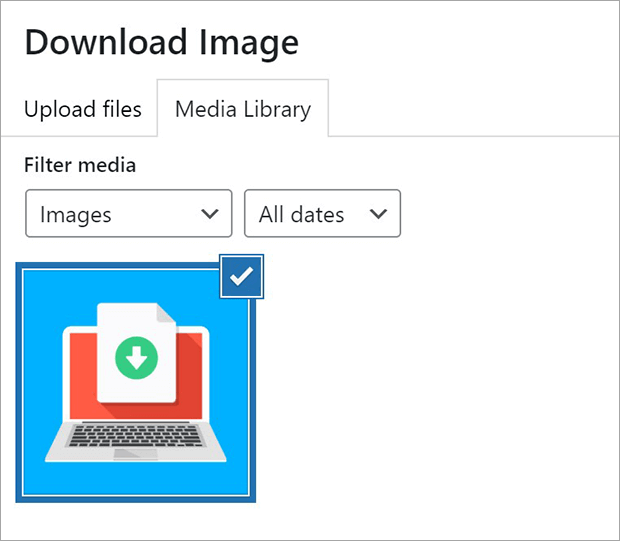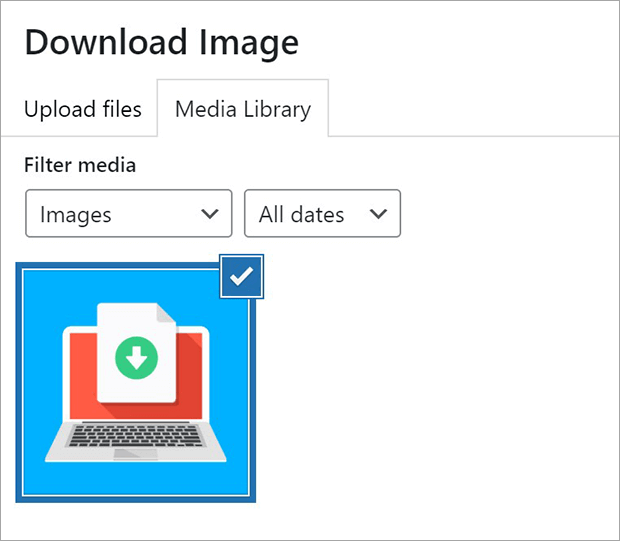 Click on Publish.
Step 4: Do a Test Purchase
Click on Downloads » Settings.
Click on Payments.
Check the box for Test Mode. To fully use test mode, you must have a sandbox (test) account for the payment gateway you are testing.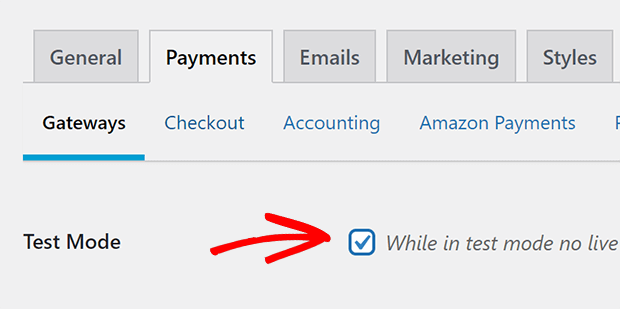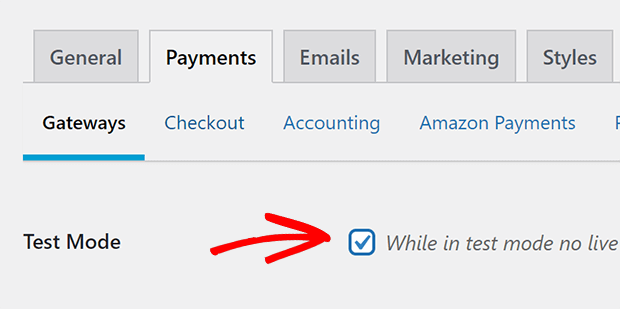 Click on Save Changes.
Click on Downloads » All Downloads.
Find your eBook Download and mouse over the name until the options appear. Click on View. This will show you the eBook from your customer's point of view.


Scroll until you see the Purchase button. Click on Purchase, then click on Checkout.
Follow the instructions for test mode provided by your payment gateway.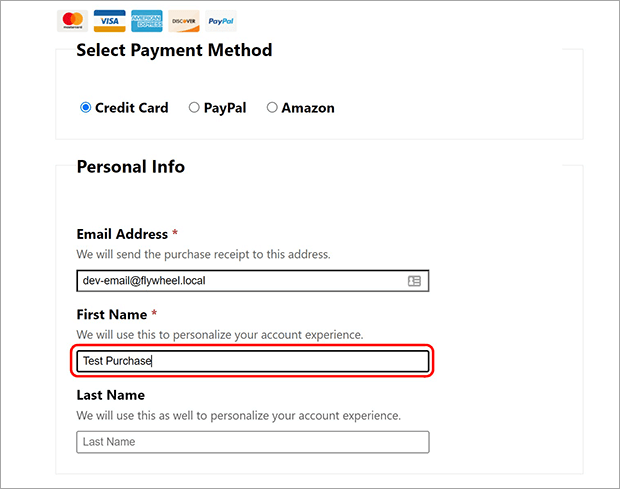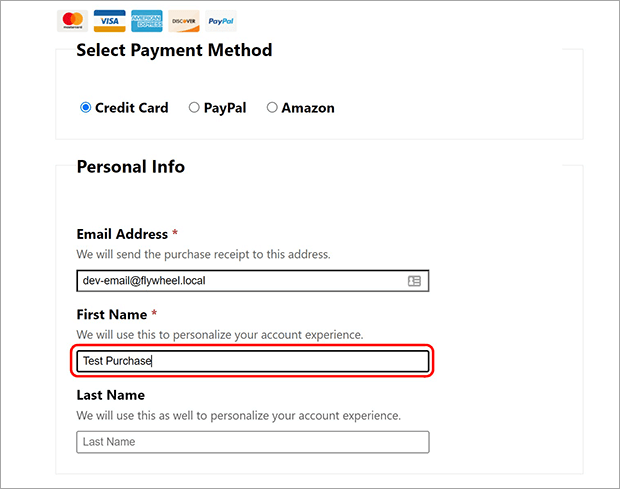 Check that the eBook is delivered properly to your email or browser.
How Do I Write an eBook?
Writing an eBook may seem like a big task, but it can be quite simple.
If you already blog or post on social media, you can compile and curate your most popular content into an eBook. Readers are already responding to those topics, so you know that there's a demand for that content.
Or you can choose a trending topic and write about it. Don't worry about finding a completely new topic that no one has ever written about. That topic doesn't exist! What matters is your unique perspective and process.
Make sure that your eBook has a point or purpose. Perhaps you're teaching a specific process, or telling part of your own story to share the lessons you learned. Either way, your eBook should help the reader in some way.
How Do I Market My Digital eBook?
We've already gone over how to sell an eBook on WordPress. Now let's talk about how to market your eBook.
First, make sure that your eBook is high quality. You don't want typos or proofreading errors to make you look unprofessional.
It's also important to make sure that your eBook is formatted properly and works correctly when downloaded. This is why the test purchase process is so important.
Make sure eBook has an attractive download image. You can use this free eBook cover template in Canva to make one for your eBook.
One way to market your eBook is to offer previews, especially if you use the gated content strategy. This means that website visitors must fill out a form to access the eBook preview. The form usually asks for the visitor's email address. Once you have their email address, you can send them a copy of the preview. Afterward, you can follow up with a marketing email sequence. This is a great way to let visitors "try before they buy" and for you to collect email addresses for future sales.
The eBook itself could be a list-builder. People love getting things for free, so your eBook could be an incentive to opt into your email list. Learn how to create an eBook popup with OptinMonster.
You can also include your eBook as an add-on or bonus. Perhaps you are selling an online course, and customers who enroll early get your eBook as a bonus. Or you can bundle your eBook with other digital downloads that you offer. The eBook is already written, so feel free to leverage it to market your other offers.
If you use Easy Digital Downloads to sell your eBook, it's easy to add reviews and recommendations as a way to persuade customers to buy. You could even offer a subscription program that delivers new eBooks every month or quarter.
Conclusion: Selling eBooks on WordPress
There you have it! That's how to sell an eBook on WordPress.
If you'd like to learn more about Easy Digital Downloads, read our full review here.
What are you waiting for? Start selling your eBook today with Easy Digital Downloads!

Published by Jennifer Duann Fultz
Jennifer Duann Fultz is a content writer and course creator. She has a passion for helping small businesses grow sustainably and ethically. In her spare time, Jennifer enjoys writing fiction, cooking, and exercising.