This
article
was originally published on
this site
Looking to create a Pardot popup that converts?
Pardot is a powerful B2B marketing automation tool by Salesforce. By using a popup with Pardot, you can quickly grow your leads, sales, and revnue.
Today, we'll teach you how to build a Pardot popup that converts your visitors into leads and customers.
What is a Pardot Popup?
Pardot is a marketing automation software for B2B companies.
One of the services they provide is email marketing, an affordable option for B2B lead generation.
Pardot makes it incredibly easy to run effective email campaigns. It lets you
Build beautiful emails with easy to use editor
Personalize campaigns based on how your subscribers interact with your business
Split test emails to identify the best messages and offers
With Pardot, you can send bulk emails about sales, product launches, and new content.
In short, Pardot gives you everything you need to run successful email campaigns. Well, almost everything.
Before you can have a successful email campaign, you first need subscribers.
That's where a Pardot popup fits in.
A Pardot popup is an email signup form that's linked to your Pardot account. It appears on your website and covers your content to grab your visitor's attention. So, when your site visitor completes your optin form, those leads are automatically sent to your Pardot database.
Do popups work?
Smart popups fill your list with the kinds of subscribers who are more likely to turn into paying customers.
OptinMonster is the easiest way to build a Pardot popup that will increase your conversions. It allows you to quickly design popups with a drag and drop builder and eye-catching templates.





With Optinmonster, you get multiple campaign options, like floating bar, fullscreen mat, and slide-in scroll.
And it's incredibly easy to use.
Reliablesoft.net, which provides digital marketing services to companies, used OptinMonster's prebuilt templates to increase conversions by 300%.
Today, we'll create this Pardot popup in 20 minutes: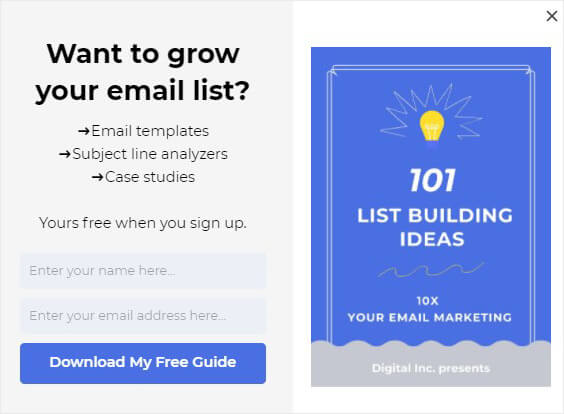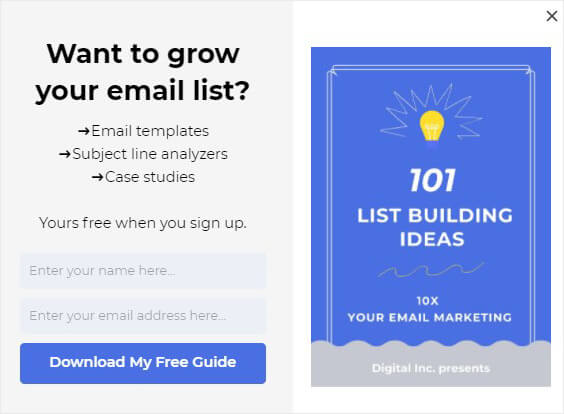 Let's get started!
How to Create a Pardot Popup
You'll need an OptinMonster account for this tutorial.
It's 100% risk-free because you'll get a 14-day money-back guarantee. Ready? Sign up for your OptinMonster account below.
Create a Pardot Popup Now!
Let's dive into the tutorial!
Step 1: Create an OptinMonster Campaign
After you've logged into your account, the first thing you need to do is click Create New Campaign.



Now, you'll need to choose a campaign type.
Today, we'll go with Popup.



Next, you'll pick a template.
Need help finding the right template?
You can filter the templates by goal:
Today, we'll go with Magnet.
The Magnet template is perfect if you're offering your visitors a lead magnet in exchange for their email addresses.
Lead magnets increase your optins whether you're selling to individual consumers or businesses.
Magnet has two columns, so you'll have enough space for an image of your lead magnet and your copy.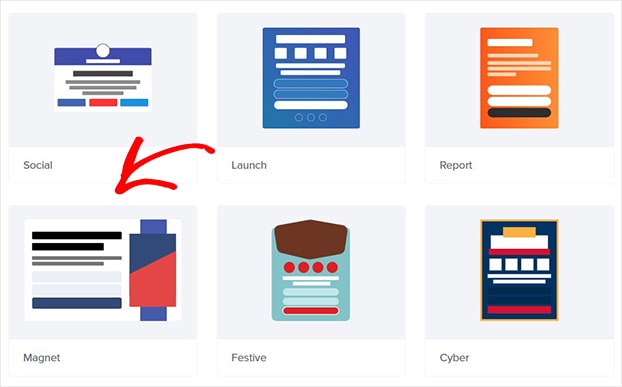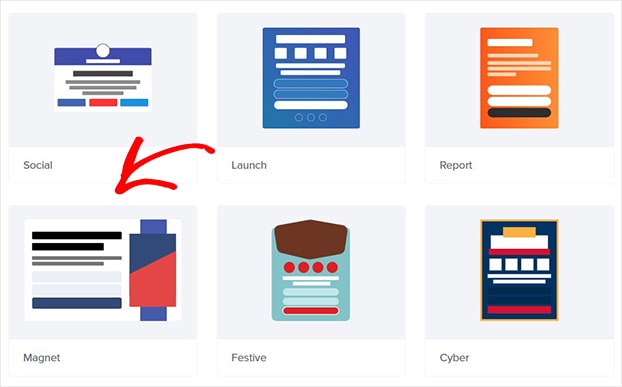 After this, you'll be prompted to name your campaign.
Click Start Building to enter the OptinMonster editor.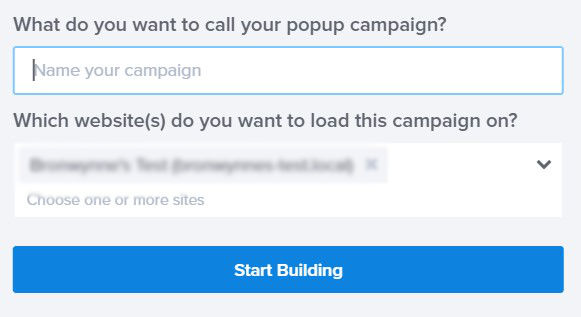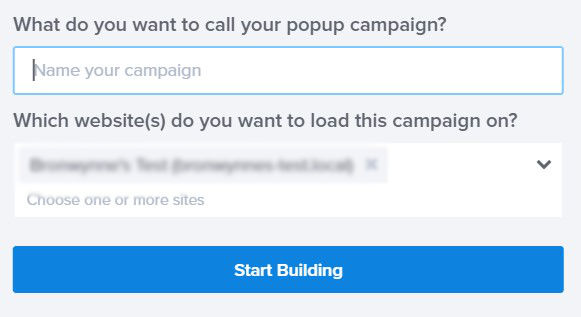 The next step is to customize your Pardot popup.
Step 2: Design a Pardot Popup
It's really simple to design your popup in OptinMonster's campaign builder even if you have no design skills.
You can easily customize the colors, fonts, images, and anything else about the popup campaign.
You'll spend minutes instead of hours building the perfect Pardot popup.
Simply click on any part of your popup to change it. That will pull up the editing tools on the left.
So, to change the text, just click on the text block.
Using the editing tools, you'll be able to change the font, color, size, and alignment of the text.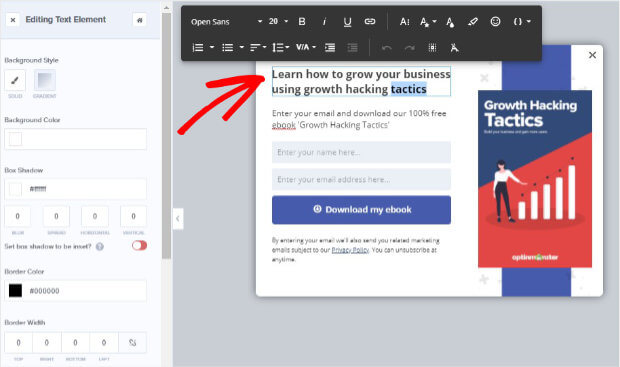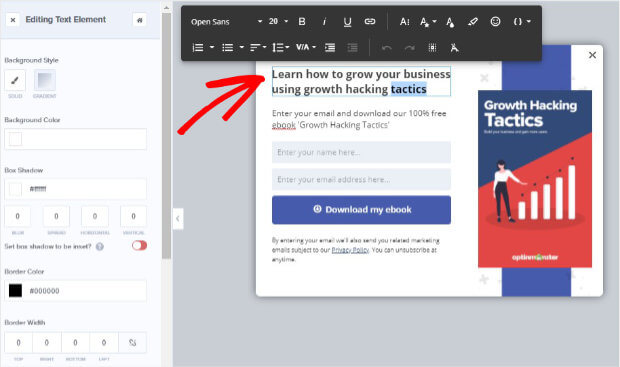 Keep in mind you want to grab the reader's attention with the right headline and call to action.
Understanding your audience is key.
Your site visitors will want your lead magnet if it helps them solve a problem or achieve a quick win.
Crafting concrete buyer personas is a good way to focus on your content for the needs of your target audience.
Along with great copy, you want to add an image.
Similarly to change the image, click on the image block.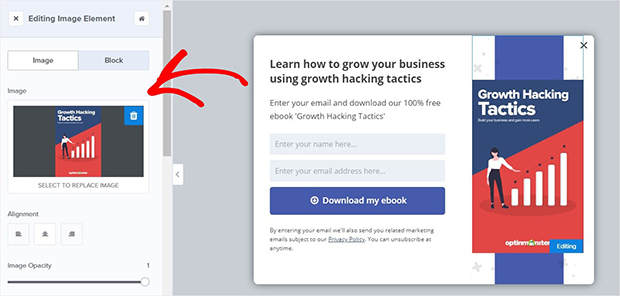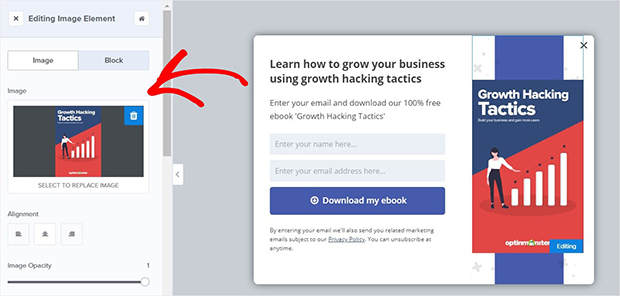 To add anything to your popup, click Add Blocks.



Then you can drag and drop the element into place on your popup.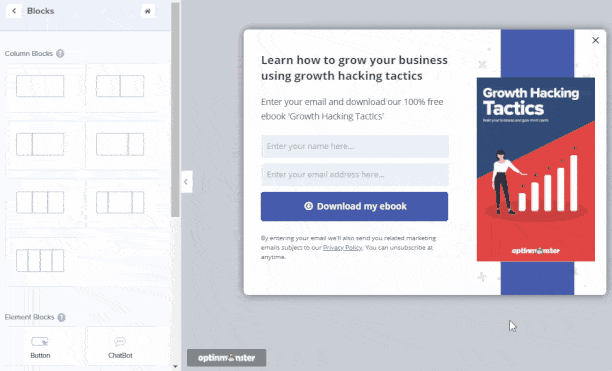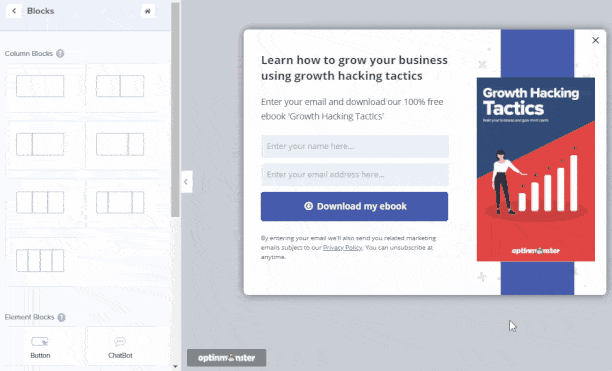 If you need help, check out these articles:
Once you're happy with the design of your popup, click Save.



Now you're ready to decide where and when to display your popup.
Step 3: Display Your Pardot Popup
Even if you're marketing to other businesses, you're still targeting real people.
So, a generic popup campaign isn't going to deliver the results you want.
What you want is to show the right offer to the right person at the right time.
One of the advantages of OptinMonster is that it gives you total control over where and when you display your popup.
This is possible with triggers and targeting rules.
Targeting lets you display campaigns based on your visitor's:
Physical location
Device they're using to browse
Referring site
Triggers use your site visitor's behavior to show popups:
When they're about to leave your site
After they've spent a certain amount of time on your site
Once they click a link or image
In this tutorial, we'll be using 2 different targeting rules: Exit Intent and Page Level Targeting.
Exit Intent®
Exit intent triggers a popup as your visitor is about to leave your site.
It's a great way to show your visitor a targeted offer one last time before they leave your site.
IMSource increased their list by 4,250% using exit intent popups!
Head over to Display Rules.



Select Exit Intent®.



Exit popups are one of the most powerful ways to increase your conversions.
For more, check out this article: 40 Exit Popup Hacks That Will Grow Your Subscribers and Revenue
Page Level Targeting
You'll also need to select which page you want to display your popup.
You could use Page Targeting to only show your popup on certain pages. For instance, you might want to display your popup on pages about email list building.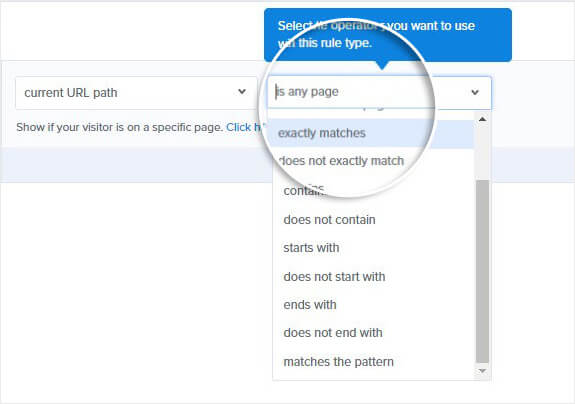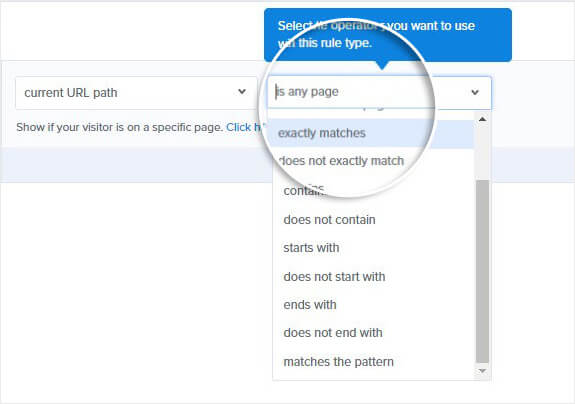 Step 4: Integrate Pardot and OptinMonster
Syncing OptinMonster with Pardot is simple.
Head over to Integrations at the top of your editor.



Select Add New Integration.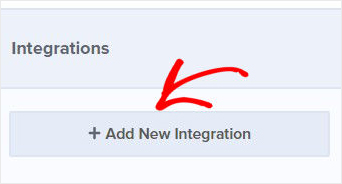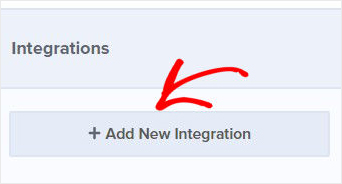 Choose Pardot from the Email Provider dropdown menu.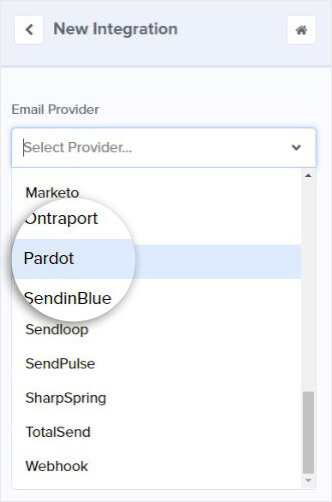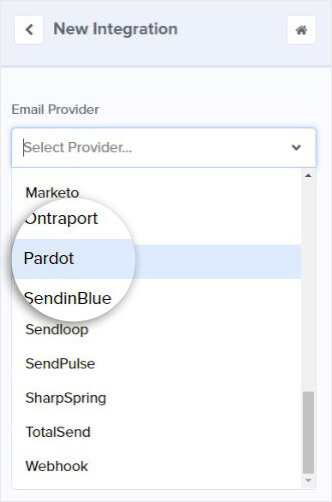 Now, you'll need to log into your Pardot account to get your API User Key.
From your Pardot dashboard, click on the gear icon in the top right corner.
Click on Settings in the menu.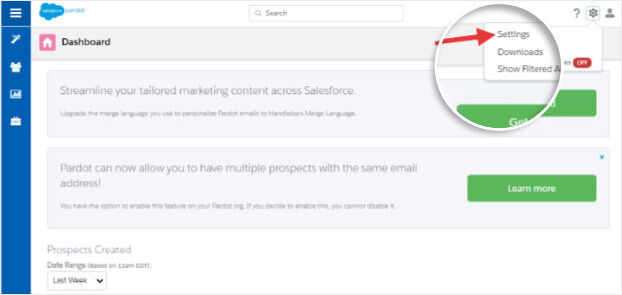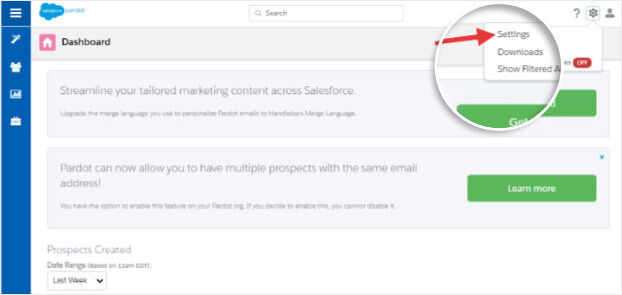 On the next screen click the My Profile tab.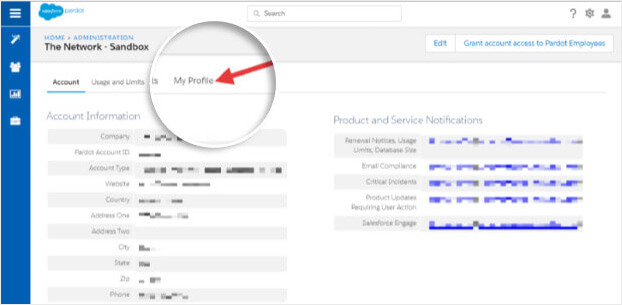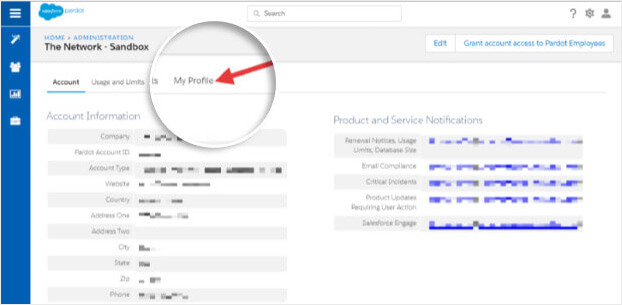 Scroll down to the API User Key.
Copy the key.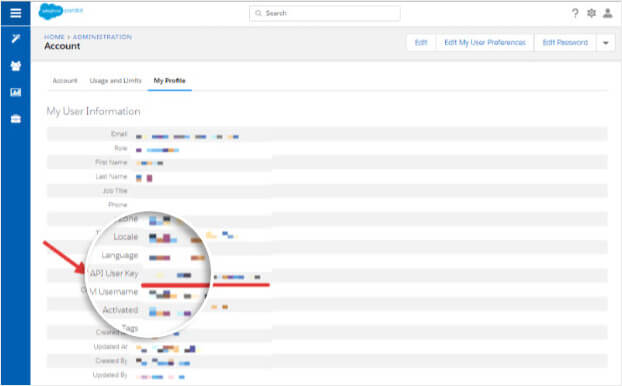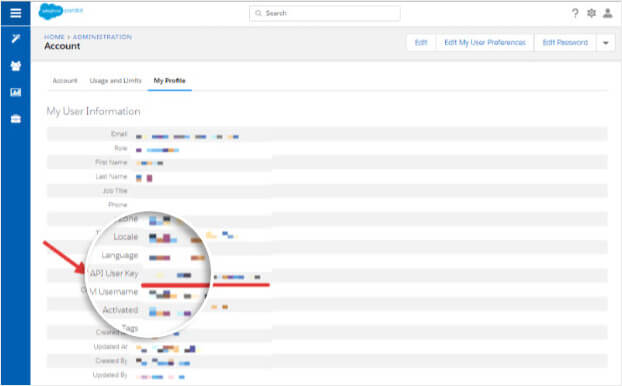 Head back to your OptinMonster account.
Paste the API key into the corresponding field.
You'll also need to add an account label. Choose anything that makes it easy for you organize your integrations.



The final step is to publish your campaign.
Using Pardot on WordPress? Here's a simple guide for connecting your WordPress site.
If you're not using WordPress, it's just as easy to sync your site. Check out this article: How to Add OptinMonster to Any Website
Get Started With a Popup Today!
We hope you enjoyed this article.
If you're ready to boost your list, you might want to read these resources:
Ready to turn more site visitors into leads and subscribers? Get OptinMonster today.
Published by Bronwynne Powell
Bronwynne Powell is a writer for the web. Her background is in journalism, PR, and tech startups. When she's not writing, she's running after her two young children or listening to supernatural podcasts.