This
article
was originally published on
this site
It's time to share another update from our global community of Divi users! Whew, this year is flying by! But month by month it's still awesome to see our community do it's thing. Our community is driven and tenacious and I love it. What a breath of fresh air to see how they continue to thrive in a world with lots of uncertainty and unique challenges. I mean, they speak for themselves. See for yourself. 👇🏼
The Divi Nation Meetup Network by the Numbers
Total Members: 9,972
Total Groups: 55
Total Events Hosted: 1,030
Total RSVPs: 9,198
New Members (Last 90 Days): 598
New Groups (Last 60 Days): 1
New Group Pipeline: 3
If you have a passion to build your local Divi community, locate a group near you here or use the button below to apply to become a local organizer.
APPLY TO BECOME A DIVI MEETUP ORGANIZER TODAY
Updates from Existing Groups
We've got something brewing up special Divi friends! But, you're going to have to be patient whilst we add the needed touches. It's all about that Divi touch! Know what I mean? For now, sit tight and catch up on our Divi meetups. 💯
See how our July meetups went below!
Divi Chicago, Illinois, United States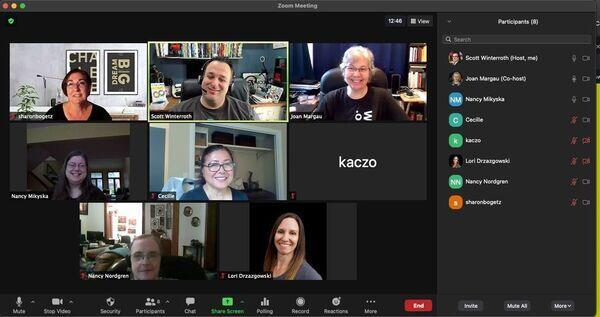 Divi Chicago
From the Hosts, Joan Margau & Scott Winterroth:
Attendees: 10
Set Google Spam reCAPTCHA and Hide the Flag in Divi.Spambots are unhappy they can't find the ReCaptcha sign. Co-organizer Scott Winterroth showed us how to set the contact form to block spam and hide the flag with a one-line simple CSS. Afterward, we had time for Q&A and went down tech lane. We dug into testing the Divi contact form and validating the SMTP method. Thanks, everyone, for contributing to the discussion and expanding our knowledge base.
Yasss, Divi Chicago! 🔥
Go to Divi Chicago
Divi Dallas/Fort Worth, Texas, USA


Divi Dallas/Fort Worth
From the Host, Tommy Lee & Kent Pilkington:
Attendees: 17
This month at Divi DFW, we decided to switch it up, and have our members talk about the best tips and tricks that they use in Divi. This Divi "Show and Tell" was a success, and we all learned more about how our members use Divi. Next month we plan to explore how to use the Divi Theme Builder to create amazing blogs, so don't miss out!
Love the change-up, Divi DFdubs! 🤸🏻‍♀️
Go to Divi Dallas/Fort Worth
Divi Washington DC, USA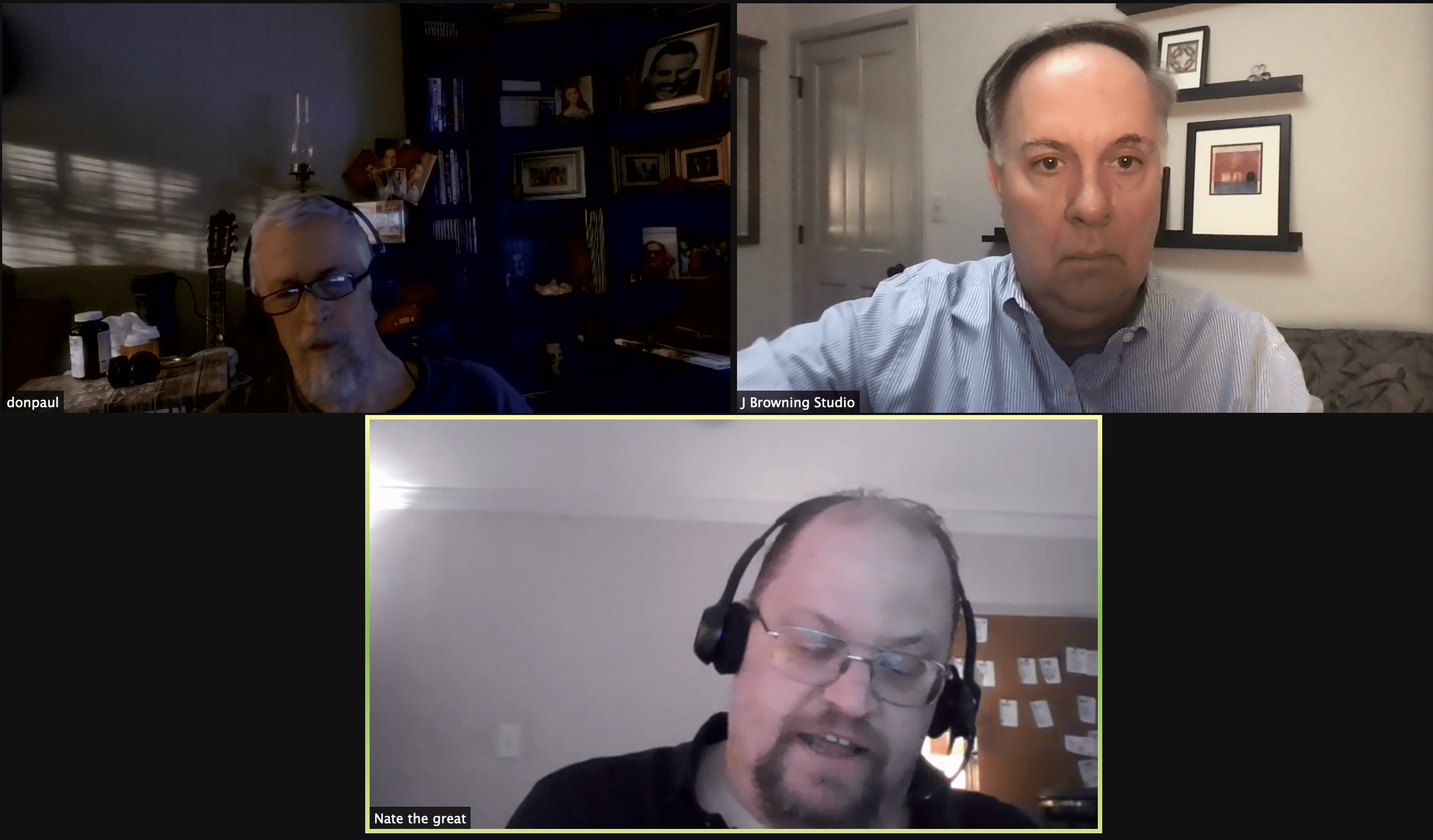 Divi Washington DC
From the Host, John Browning:
Attendees: 5
During our July meetup, Nate Hoffelder presented several ways to reduce the amount of web form spam that ends up in your inbox and blog comment sections. Interestingly, he also shared how we can use Akismet to reduce spam from contact forms built using the Contact Form 7 plugin. In addition, other members shared their solutions for avoiding being annoyed by having spam sent to our inbox.
Love the content, Divi DC! 😀
Go to Divi Washington DC
Divi Dhaka, Bangladesh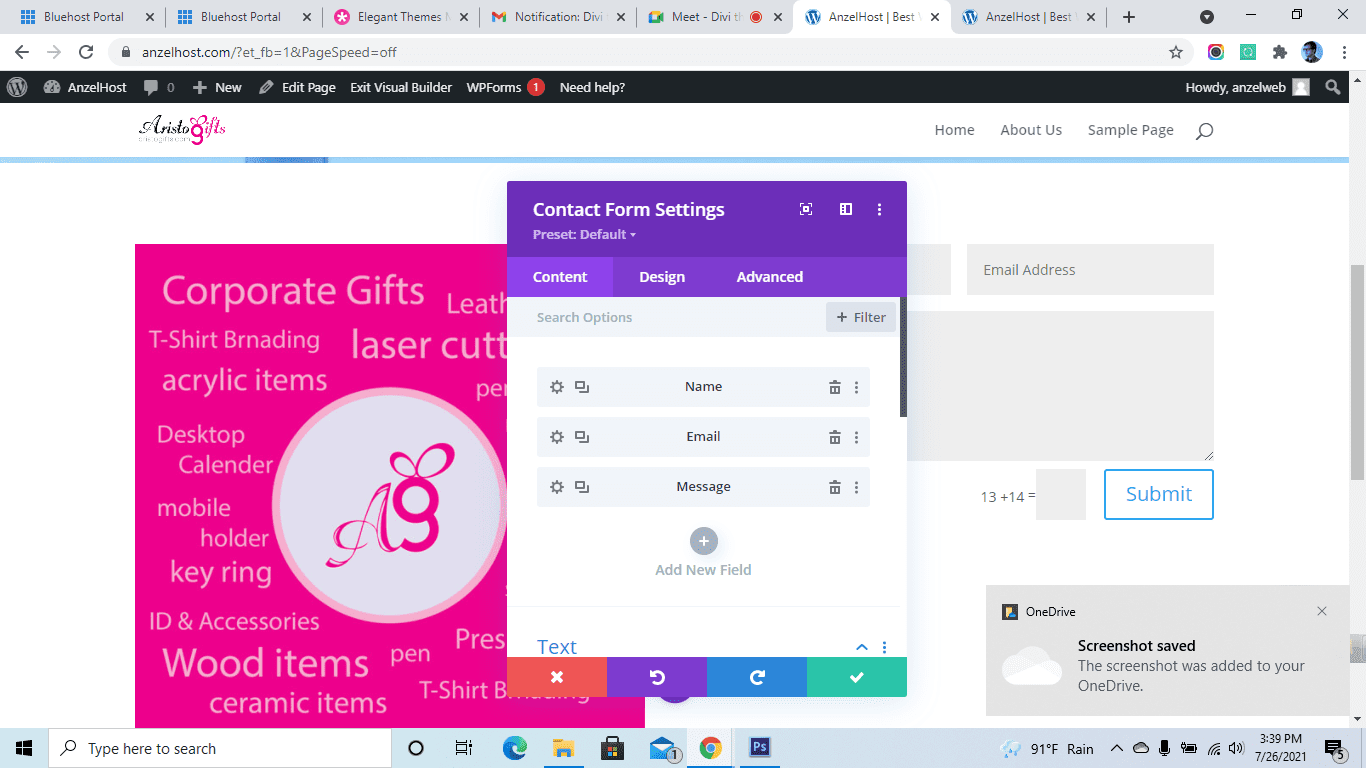 Divi Dhaka
From the Host, Md Kamal Hossain:
Attendees: 4
All of the attendees were completely new for this kind of meetup and they [seemed] very energetic to know about the Divi Builder. I was able to show them about some particular advantages and best features that are available in Divi if we use Divi Builder.
Thank you for your dedication, Divi Dhaka! 💯
Go to Divi Dhaka
Divi Lagos, Nigeria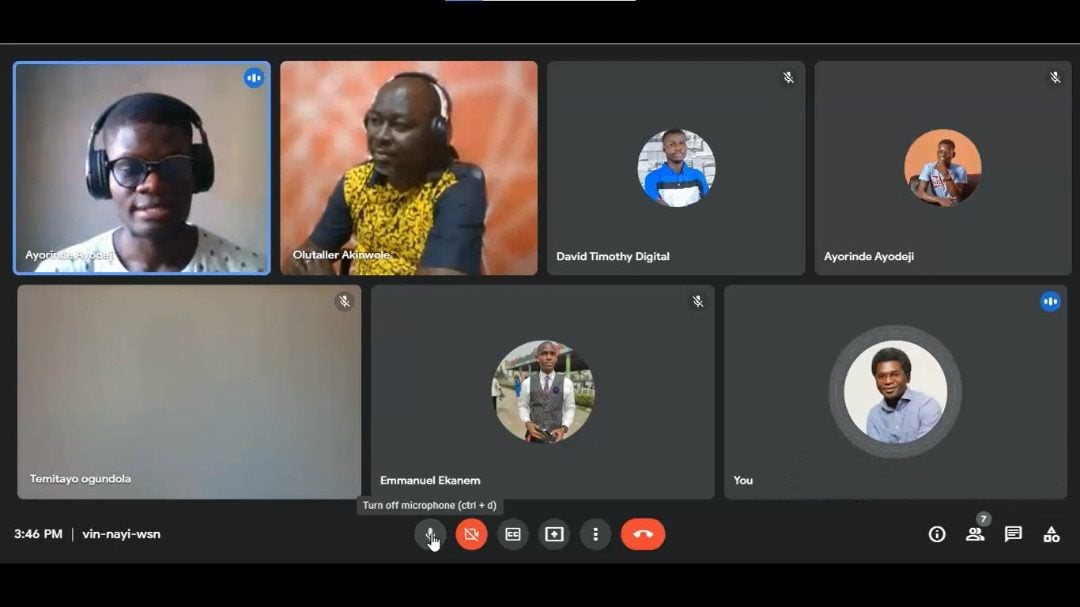 Divi Lagos
From the Hosts, Ayodeji & Olusegun:
Attendees: 6
July Meetup was amazing, where we talked about how to run a domain name auction for your website. One of the Co-organizers, Ayorinde Ayodeji, was the speaker for the meetup, where he talked about the different marketplaces to auction your domain.
We love hearing what's happening in Divi Lagos! Yasss! 🙃
Go to Divi Lagos, Nigeria
Divi Los Angeles, California, USA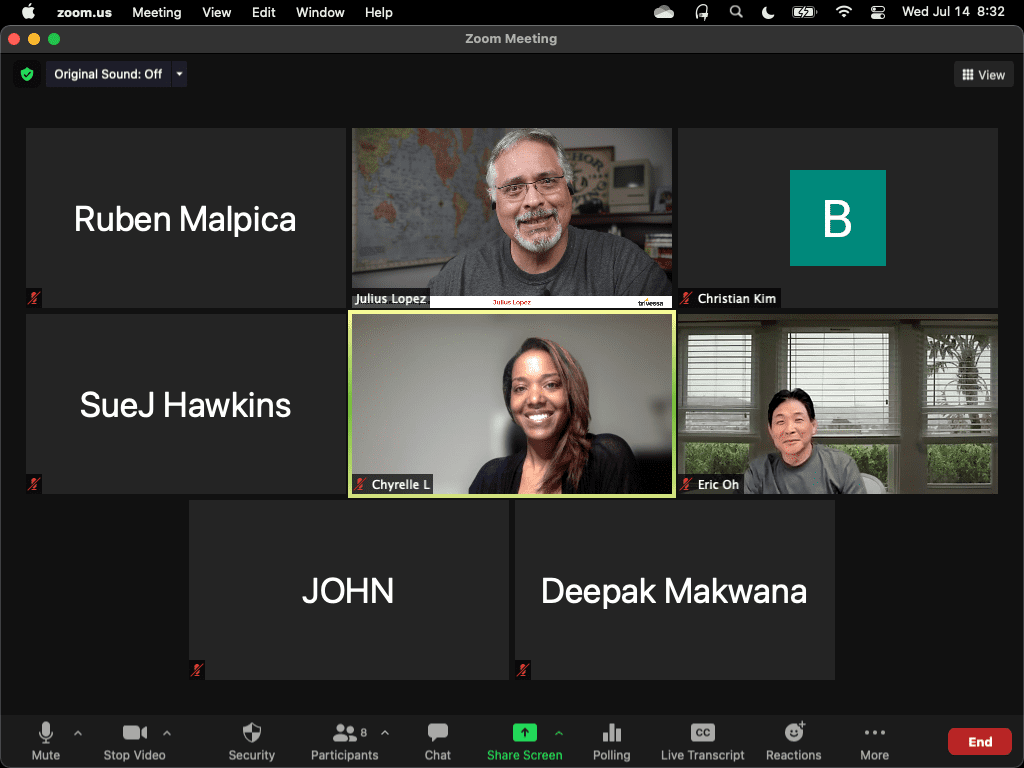 Divi Los Angeles
From the Host, Julius Lopez:
Attendees: 7
July was a time to enjoy some Summer sunshine and relax in cool onshore breezes while taking in some great racing from around the globe – Formula 1 at Silverstone (UK), Supercars in Townsville (AU), World Endurance Championship at Monza (IT), and IndyCars at Mid-Ohio (US).But all was not sunshine, sunscreen, and fast cars.Our July Meetup focused on beginners, first-timers, and DIYers with "Building a One Page Website". The premise was to take a blank WordPress website, install Divi, and before the hour was up, have a one-page website built using a Divi Layout and an existing live website of a local plumber.So as the Summer slowly dips into August, nudging us closer to Fall, pencil in August 19 on your calendar. I'm very excited to be working with Tim Strifler of DiviLive (divilife.com) to chat about his work with Elegant Themes and best of all, get demos on a few of his plugins to learn how they can help us improve our websites. It looks to be a real fun night.That's all for now from Divi Los Angeles Meetup. Keep an eye out on the Divi Meetup page for all the latest!
Dang, Divi LA! Fire! 🔥
Go to Divi Los Angeles
Divi Sacramento, California, USA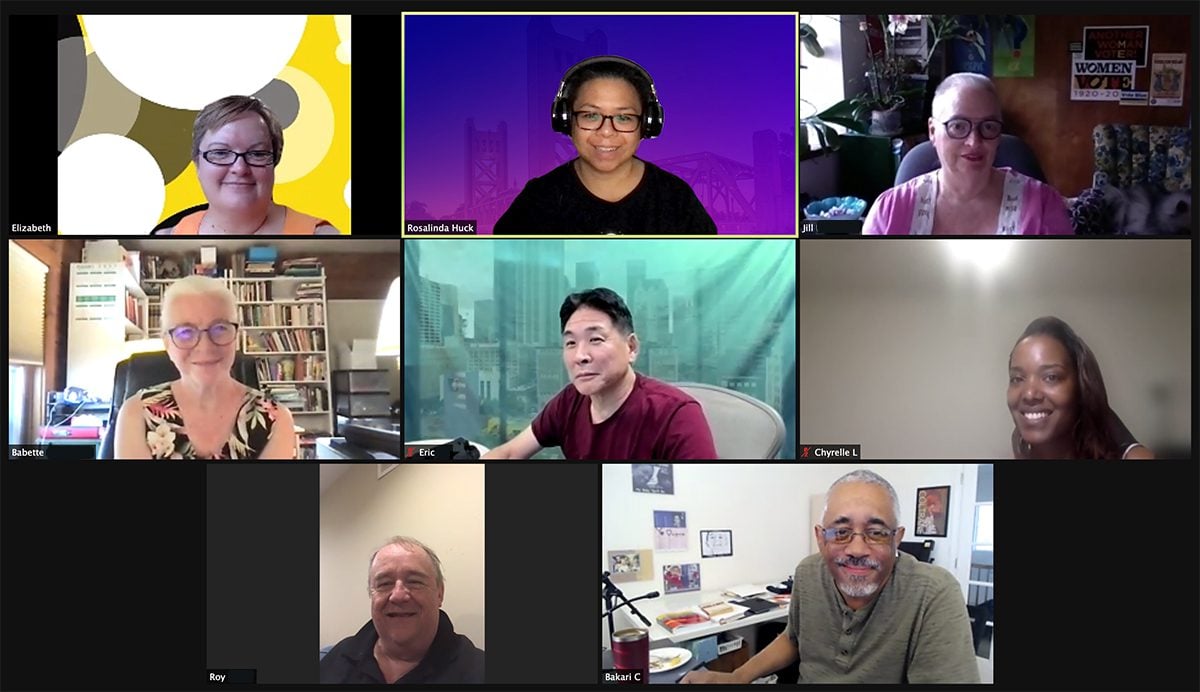 Divi Sacramento

Divi Sacramento
From the Hosts, Rosalinda Huck & Elizabeth Hahn:
Attendees: 12
For our topic meeting this month, Rosalinda reviewed several practical Divi shortcuts to help speed up efficiency and workflow. And during our Q&A meeting, we had lots of great questions about image optimization and formats, responsive design styles, and the logistics of migrating a site from one host to another vs building a development site. Next month, co-organizer, Elizabeth will provide an overview on the how's and why's of wireframing!
Divi Sac-Town, you are all truly fire! ☄️
Go to Divi Sacramento
Divi Salt Lake City, Utah, USA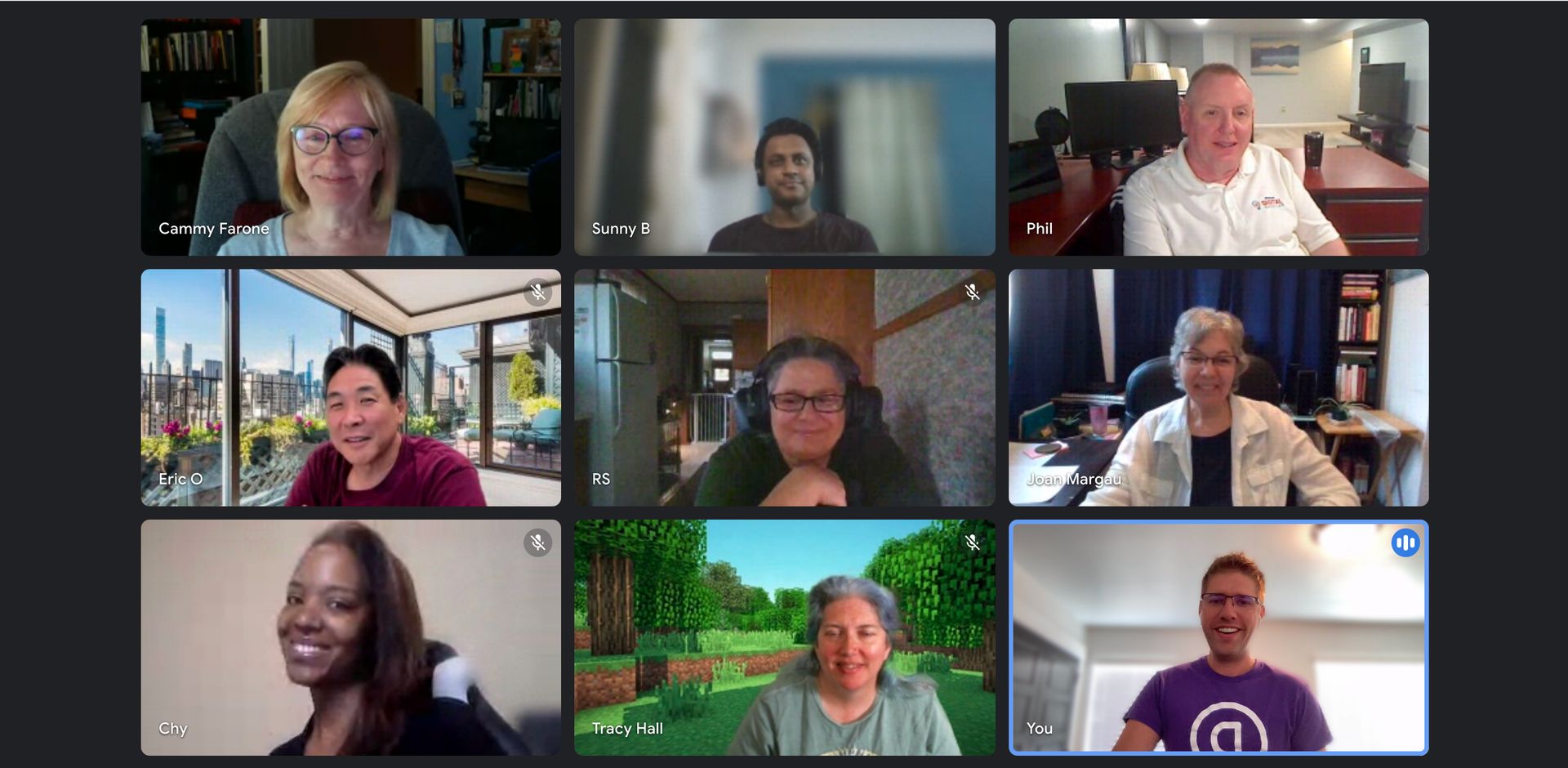 Divi Salt Lake City
From the Host, Dustin Olsen:
Attendees: 9
During our Q&A session, we had some great questions ranging from how to setup Menus in Divi, to hosting, to even providing feedback on websites built using Divi.Specials thanks to these Divi Organizers for joining in and lending their expertise: Cammy (Divi Atlanta), Joan (Divi Chicago), and Phil (Divi Milwaukee).For those who missed it, you can watch the recording here:
Love it, Divi SLC! 🙌🏼
Go to Divi Salt Lake City
Divi Tampa, Florida, USA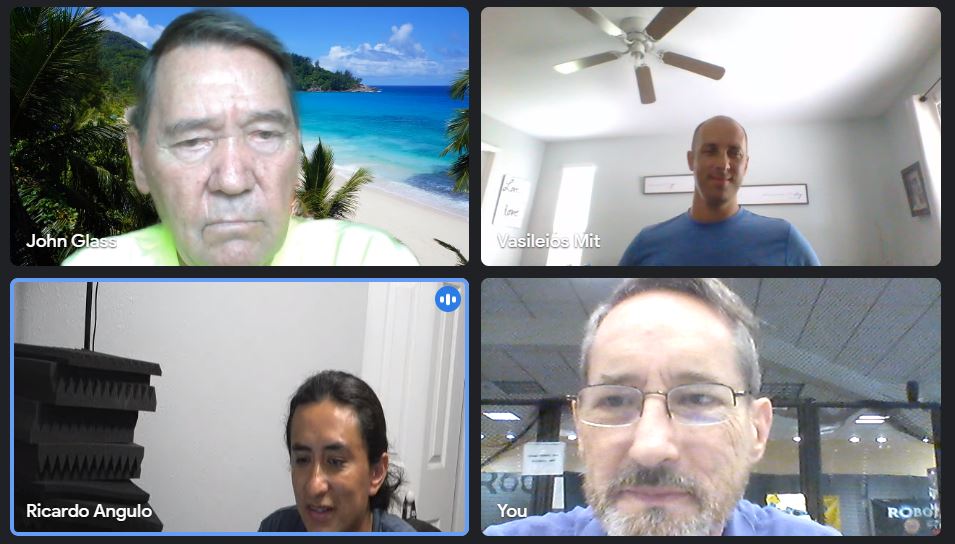 Divi Tampa
From the Host, Steve Willingham:
Attendees: 4
The first in-person (but all-virtual) Divi-Tampa meetup was held on Saturday, July 17 at 1PM EST. Why in-person (but all-virtual) you say? We scheduled a "hybrid meetup" that would provide [an] opportunity for members comfortable with meeting in-person for the first time in well over a year to do that, while others could still join virtually – and surprise, everyone still met virtually. When asked about preferences, our members expressed the virtual preference as far more convenient, safer, easier to attend, and [easier to] share their online Divi experiences. So, we'll likely be sticking with our virtual Divi-Tampa meetups for a while, especially during this Covid Delta variant upswing.We had 4 members attending out of 9 sign-ups. Attendees were from Tampa Bay, but one was joining from Nova Scotia, Canada. We helped each other with some basic Divi functionality and control settings. We also discussed the meetup plans as well as potential co-organizing. Overall, a wonderful experience and networking event for those of us that attended.
Divi Tampa's effort is above! 🤸🏻‍♀️
Go to Divi Tampa
Want to Host Your Own Local Divi Network Meetup?
Great! We're always on the lookout for people around the world who are passionate about Divi and building community and want to spread that enthusiasm to their local community. We take care of the monthly Meetup fees, and we provide all our hosts with tons of resources to help plan and promote their events, including help with finding a venue and coming up with topic ideas.
Starting a new Divi Meetup group is simple. Just apply by filling out this form or email [email protected] Once the form is complete, we will work together to get your group launched and linked to our Meetup Network. Easy as that!
Not sure if there's already a Divi Meetup Group in your area? Just head to our Meetup Network page to see a map of our current locations.
Global Divi Meetup Network