This
article
was originally published on
this site
Search Engine Optimization (SEO) is essential for your website's visibility. However, not all methods are created equal. Relying on outdated and bad SEO tactics can harm your rankings in the Search Engine Results Pages (SERPs). The good news is that there are plenty of excellent alternatives to poor SEO techniques. By keeping up to date with the latest trends and avoiding common pitfalls, you can improve your rankings and attract more traffic.
In this article, we'll explore outdated SEO tactics. We'll also introduce some better alternatives for your website optimization strategy. Let's get started!
1. Misusing Keywords
Keywords are essential to any SEO strategy. These phrases can help users find your content when they type relevant terms into the search engines of their choice.
Some white hat SEO strategies are still relevant here, such as conducting keyword research and using long-tail keywords. However, many outdated and bad SEO keyword tactics can negatively affect your site's rankings and user experience.
For example, you might use "keyword stuffing" to try and rank for certain phrases quickly. This involves adding keywords to your content as many times as possible, even if it's not relevant or natural. However, search engines can now identify this as a black hat practice and penalize your website for it.
However, one major reason this is listed among bad SEO tactics is that most users won't get much value from "stuffed" content, and it can be uncomfortable to read: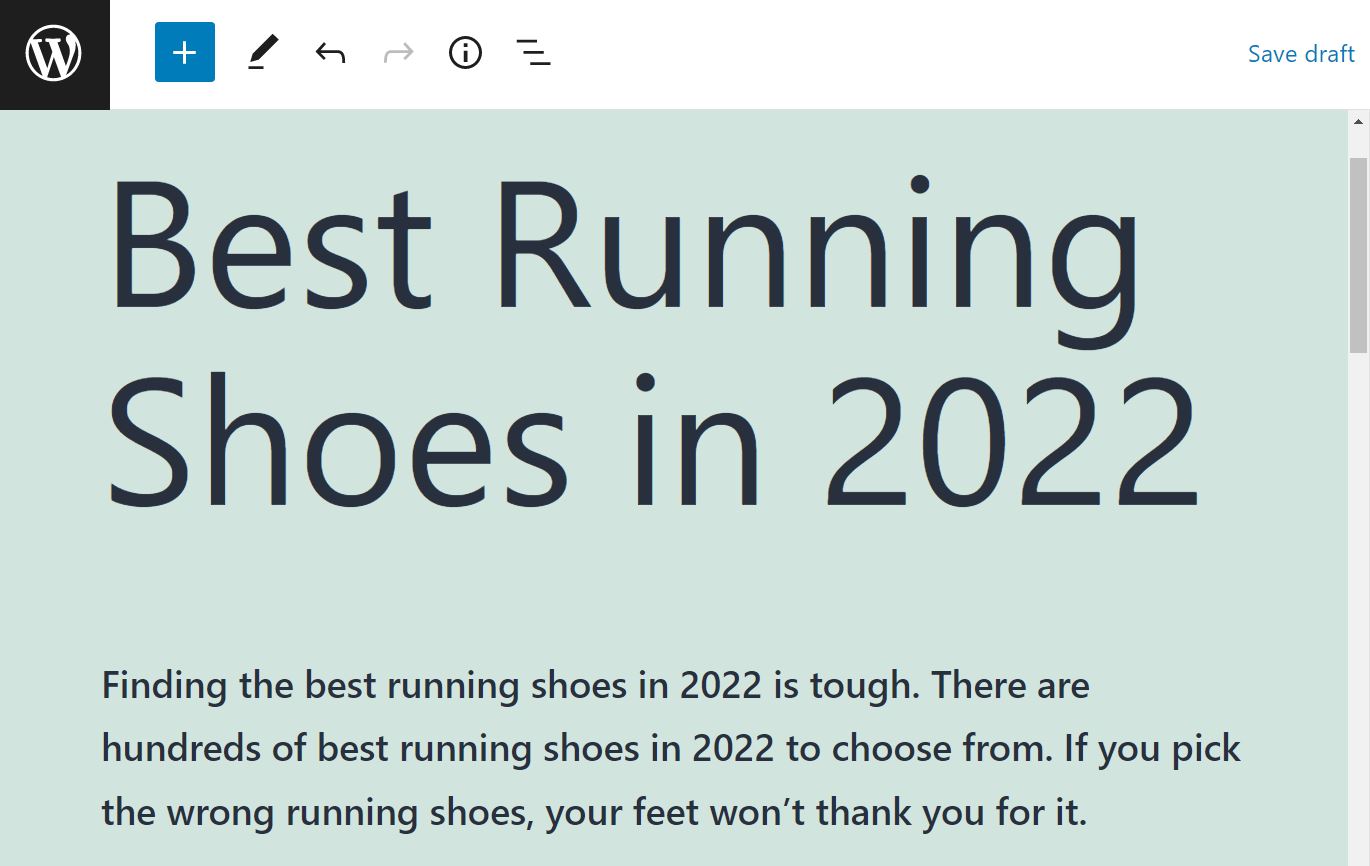 On top of that, designing your content solely around keywords is also an outdated SEO tactic. This method can miss out on search intent, and fail to keep readers on your site. Google and other search engines place a lot of importance on search intent these days, more so than ever.
Instead, aim to use relevant keywords occasionally and naturally throughout your text. You can also use a plugin such as Yoast SEO to highlight keyword-related issues you can address: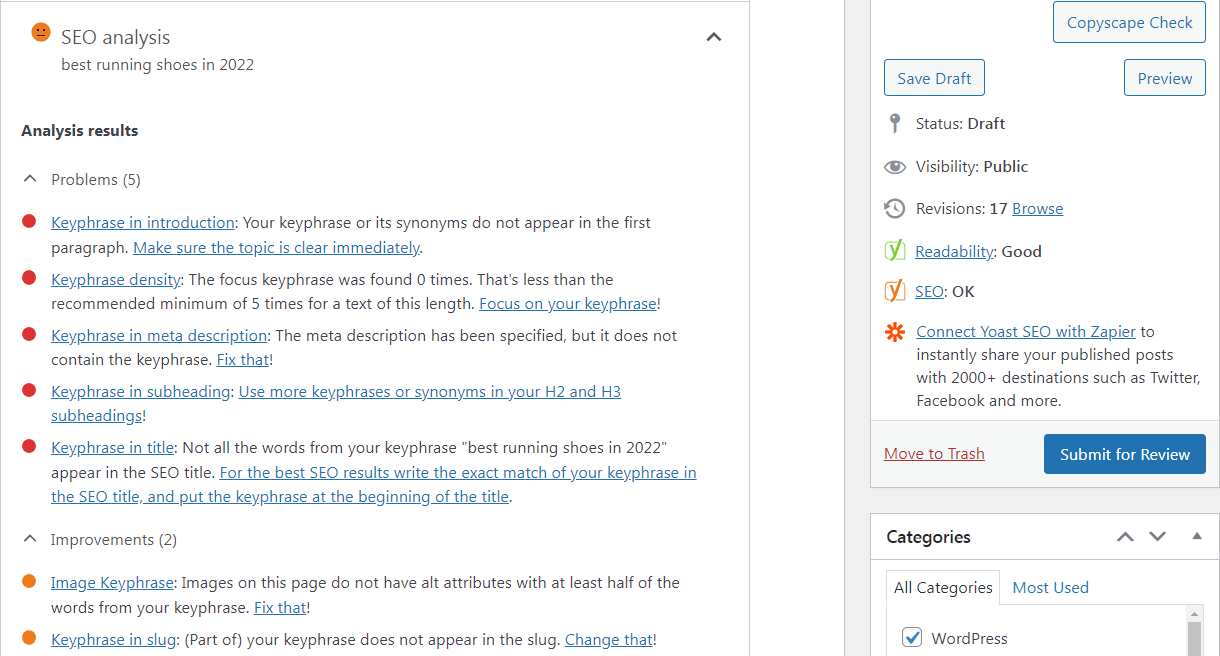 Finally, remember to target each specific keyword only once. Focusing on the same phrase across multiple pages or posts can actually do more harm than good. That gets into keyword cannibalization territory.
2. Writing for Search Engines, Not People
Most search engines have clear SEO guidelines. For example, Google's Webmaster Guidelines outline the best optimization practices if you wan to rank well in its search results: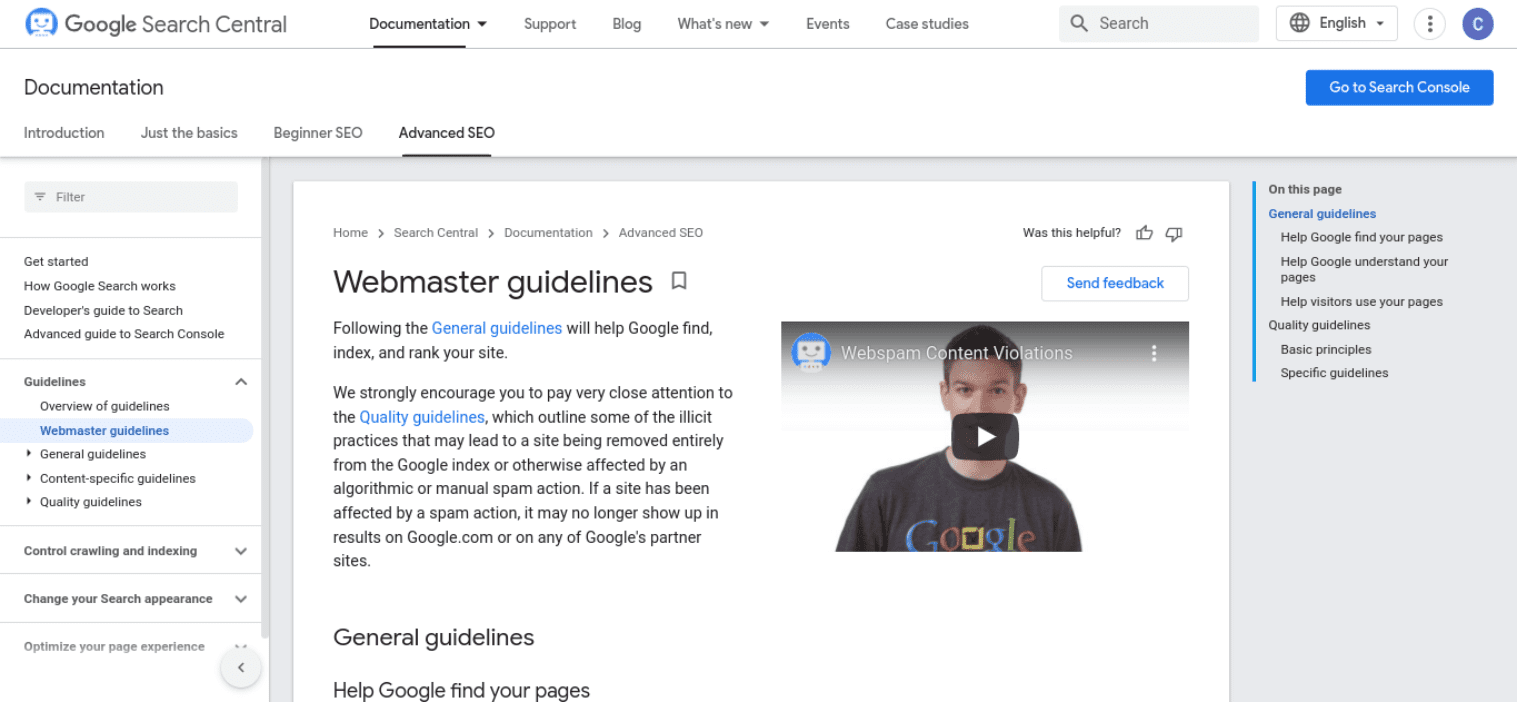 However, it can be easy to get caught up in optimization practices. For example, you might put all of your efforts into keyword research, and dedicate less time to perfecting your writing skills and including useful information for your readers. Unfortunately, this approach can reduce the value of your content, hurting your SEO over time.
This principle also applies to how often you post content. Your overall quality will likely plummet if you're trying to publish articles every day for the purposes of purely SEO. Search engines want to bring users the most valuable content, and sometimes it's better to post less often, but with higher-quality content that users will truly engage with.
Focus on consistently producing content that adds value to your readers. This might mean publishing articles a few times a week, or even just once every two weeks. It's best to experiment with different publishing schedules, to see which frequency returns the best results.
If you are only writing content at the bare minimum of quality standards, it won't rank. Search engines will recognize it provides little value to readers, and readers are savvy enough to avoid your content once they see a few articles aren't worth their time. It's very much like the idiom that goes, "Fool me once, shame on you. Fool me twice, shame on me." Both search engines and users are definitely smart enough not to be fooled twice.
3. Spinning Content
Let's start out this one by saying, please don't. Content "spinning" is a straight-up bad SEO tactic. It involves copying ideas and structures from other websites, and then rewording parts of the content to avoid direct plagiarism. This can even involve using artificial intelligence to tweak content. Even if you swap up every sentence and paragraph structure, this is still stealing copyrighted material.
In the past, unscrupulous website owners used this method to create lots of content quickly. Some have also argued that spinning content isn't "technically" plagiarism. (It is.)
However, Google and other search engines have strict rules against using copied or duplicated content. They've also become much better at identifying it and penalizing your site. It's almost impossible to write about topics that have never been covered before. However, you can still create original content without stealing from others.
We recommend refining your brand voice and using it in your articles to ensure that they're unique. You might also consider using original examples and photography in your posts to make them personalized. Finally, if you do want to use existing content as inspiration, the "skyscraper technique" can help you do this without risking duplication of your own content — or anyone else's.
4. Over-Optimizing Anchor Text
Anchor text is a word or phrase that links to other content. When developing your internal linking strategy, you'll typically want to use anchor text with relevant keywords and variations.
It might be tempting to link only on exact keywords within your content. However, this is an outdated SEO tactic. Since Google's Penguin update, the search engine can more easily identify "over-optimized content" and unrelated backlinks. If you're using unnatural anchor text instead of writing fluid sentences, Google may rank your site less favorably. Similarly, including links to unrelated posts within your articles could lead to penalties.
Instead, try to focus on writing your content with your readers in mind. If you can include a relevant link, feel free to add it to natural anchor text. However, stuffing your post with URLs and keywords can make your content tiresome for your audience and unappealing to search engines.
5. Focusing Only on Google
Historically, most people have focused their optimization efforts on Google. Since it is the most popular search engine, this approach can make some sense. However, closing yourself off to other platforms can mean you miss out on a significant amount of traffic.
For example, the following Google alternatives also have healthy global market shares:
If you choose only one other search engine, we recommend focusing your efforts on Bing. This Microsoft-based engine is the second most popular option worldwide: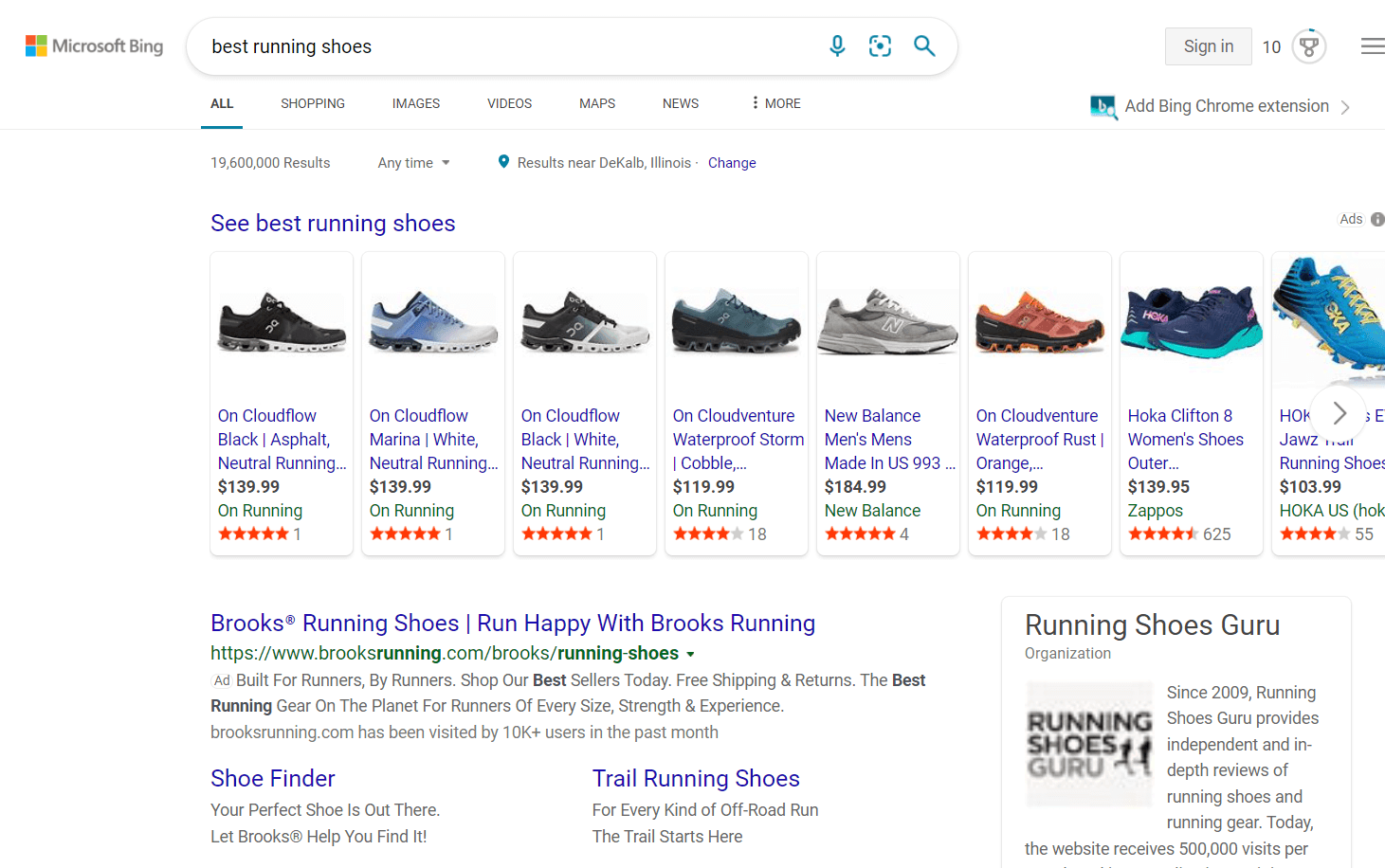 You can maximize your impact on Bing by optimizing your images, focusing on your social media presence, and registering your business on Bing Places. We also recommend submitting your sitemap to Bing Webmaster Tools.
6. Ignoring Mobile SEO
Mobile search is growing in popularity each year. In fact, more than half of searches come from mobile devices. And some sites have a much greater percentage of mobile visitors than even that.
Therefore, focusing solely on desktop optimization strategies is a bad SEO tactic. It can harm your rankings in the SERPs, and provide a poor user experience on mobile devices (hence turning away potential audiences).
To strengthen your optimization strategy, we recommend the following mobile SEO best practices:
Consider using Google AMP.
Avoid popups on mobile devices.
Design responsive websites for mobile users.
Make sure that "touchable" elements work correctly.
Ensure that elements of your site aren't too wide for the viewport, causing horizontal scrolling.
You should also consider testing your website's performance on mobile devices with PageSpeed Insights. This tool can give you mobile-specific suggestions for speeding up your site: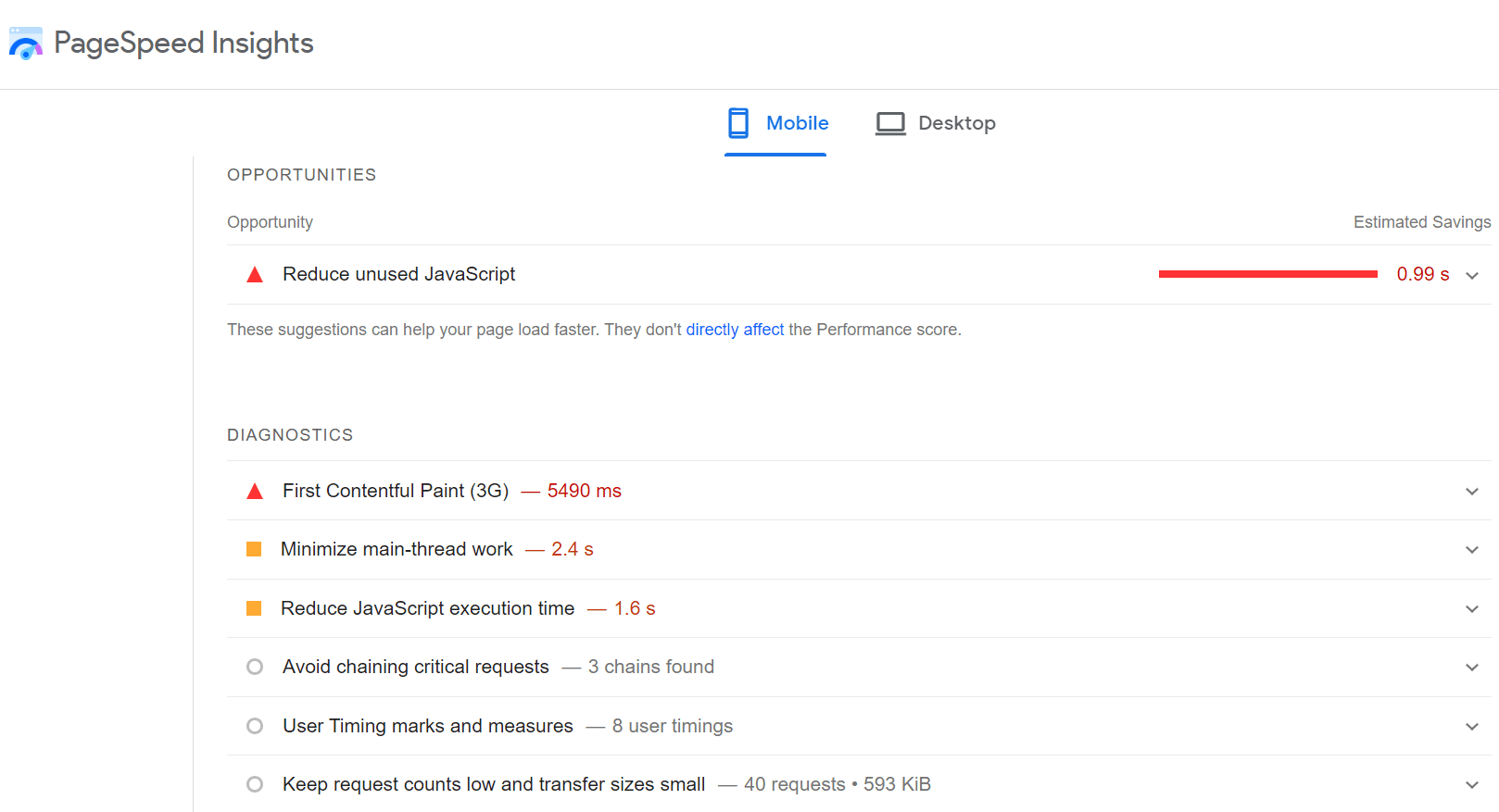 We recommend using these suggestions to improve your mobile performance and boost your Core Web Vitals scores. You can even conduct a full SEO audit to identify other potential issues. The Core Web Vitals scores will definitely give you a great starting place for mobile optimization, as Google highly prioritizes mobile UX (user experience).
7. Targeting Multiple Keywords and Their Variations
It might be tempting to target multiple keywords and their synonyms in one post. You might even think this method could make your articles rank highly across the board. However, this strategy is both an outdated and bad SEO tactic.
For one, trying to rank for multiple keywords often means compromising on your article quality. If you're cramming too many key phrases into your content, it can start to sound unnatural to your readers. Plus,  you dilute the usefulness of the article to your readers. Attempting to cover two topics — even similar topics — can make the entire article lose focus and provide less use than it could have otherwise.
Furthermore, search engines are pretty good at identifying keyword synonyms. Therefore, your content might already rank for its exact keyword and relevant variations, making the extra work unnecessary.
Overall, we recommend dedicating each page and post to one particular keyword. If you want to cover a slightly different topic, consider writing a new article instead. This doesn't mean that you shouldn't work on long-tail keywords and touch on other topics, but be sure they're directly related to the reason you're writing the article.
Again, search intent is a huge factor in this.
8. Focusing Only on Domain Authority
Building backlinks is essential to a strong optimization strategy. Search engines will consider your content more authoritative and trustworthy if external websites have links pointing toward your site.
Traditionally, many people rely on domain authority when choosing which websites they want to get backlinks from. Domain authority is a ranking from 1-1oo that indicates how important or "authoritative" a website is. It considers the age of a website, other sites that link to it, and additional factors.
You can check a website's domain authority by typing its URL into the Moz Domain SEO Analysis Tool: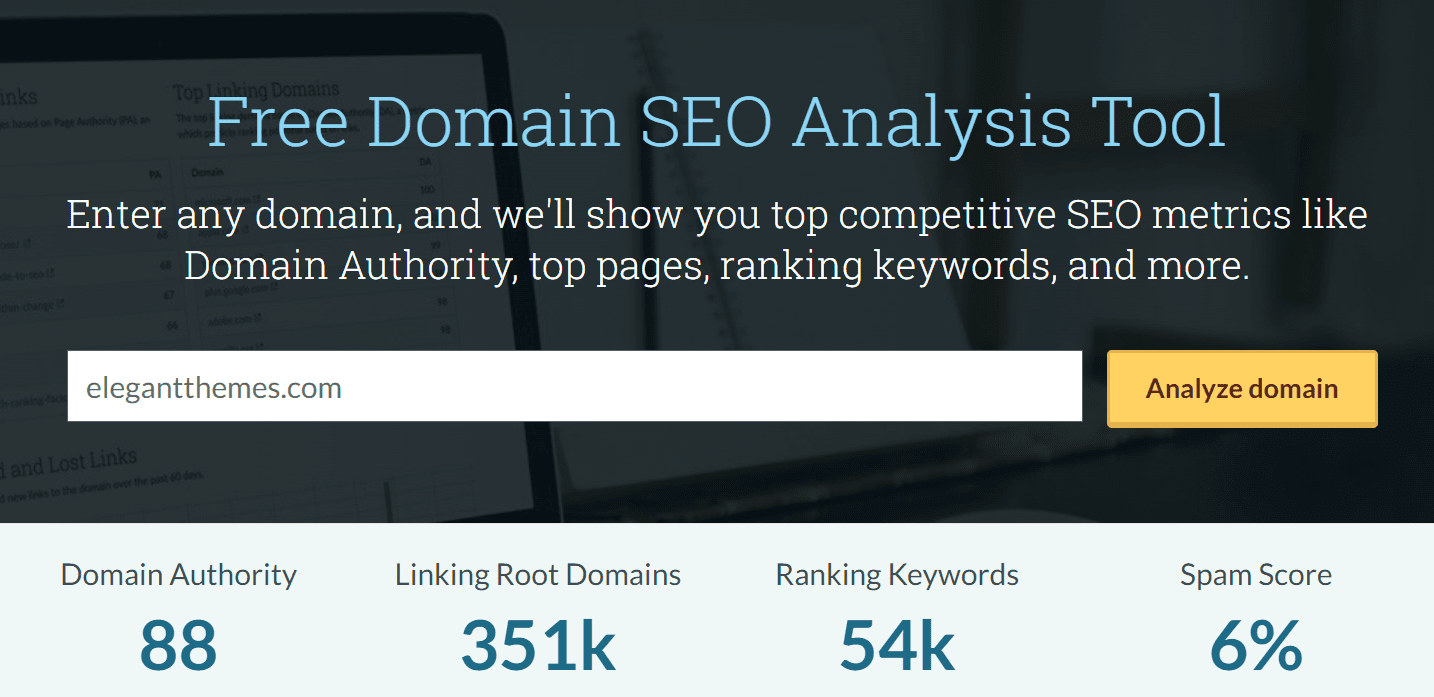 However, focusing only on website domain authority is an outdated SEO method. You should also consider other key factors.
For example, imagine that you ask a website with a domain authority of 80 to link to your content. However, that site belongs to a completely different niche, and the URL's anchor text is irrelevant to your page. In this scenario, you'd be better off choosing a different website within your niche, even if it has a lower domain authority. Receiving backlinks is only valuable if the other sites are relevant to your content and use appropriate anchor text.
Why would Google consider it a vote of confidence for a pool supply website to link to a running shoe roundup? That looks — and is — spammy.
On a similar note, it's best to steer clear of buying backlinks. This black hat SEO tactic can hurt your rankings. Search engines won't value backlinks from irrelevant sites, and may even penalize or de-list your website entirely. On a similar note, using a link-building service isn't buying backlinks, but you should be aware of what you're getting.
Wrapping Up with Bad SEO Tactics
SEO best practices can change with search engine algorithm updates. Therefore, you might be unknowingly wasting your time on bad SEO tactics. It can be easy to fall into the mistake of overusing your keywords or focusing too much of your content on them. Similarly, many people overlook other search engines by optimizing solely for Google. Keeping on top of SEO trends and white hat techniques is essential to your website's success.
Do you have any questions about outdated or bad SEO tactics? Let us know in the comments section below!
Featured image via eamesBot / shutterstock.com