This
article
was originally published on
this site
Creating and selling online courses can be a valuable business model. An LMS (Learning Management System) plugin can turn your WordPress website into a learning platform. All you must do is create the courses. Fortunately, there are several good LMS plugins to choose from. In this article, we'll look at the best WordPress LMS plugins to help you decide which is best for your needs.
What is an LMS Plugin?
An LMS plugin provides the tools to create, manage, and deliver course content to students. They create post types for courses, lessons, quizzes, students, instructors, and more. You create the course content and set up the LMS. The plugin handles the rest.
The LMS plugin restricts access to the content based on the rules you set up. You can sell the courses, require prerequisites, monitor progress, create certificates, receive payments, view statistics, and more. You have complete control over your learning platform.
There are lots of LMS plugins available. Here's a look at what I consider to be the 8 best WordPress LMS plugins available. There're in no particular order.
1. MemberPress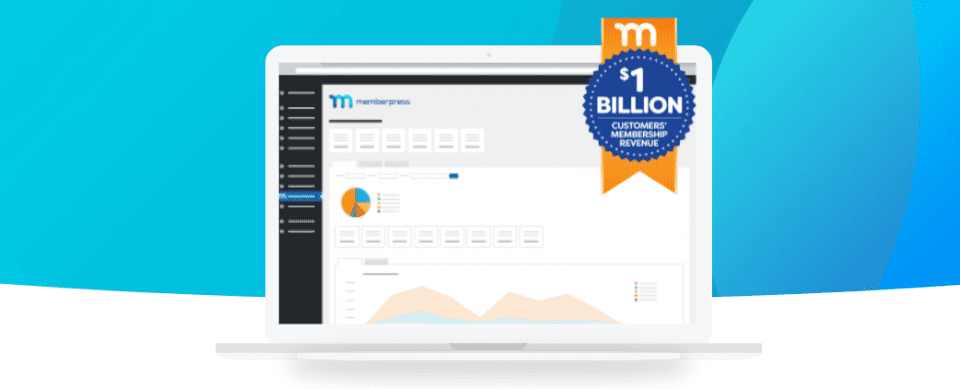 MemberPress is a powerful learning platform that's designed to be the easiest to set up and get started. It can create courses and membership sites and includes powerful access rules, coupons, forums, drip content, pricing pages, reports, and more. It also integrates with Divi, payment gateways, Zapier, and many other platforms.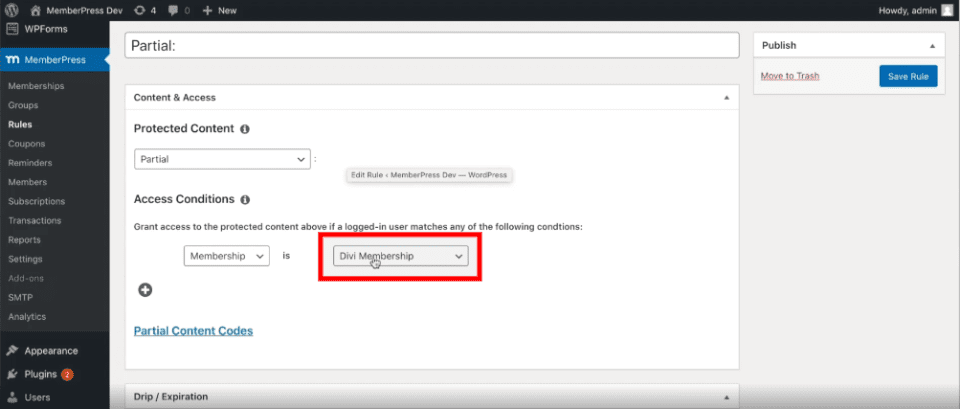 Divi integration allows you to build the pages with the Divi Builder and then select to control their access under Access Conditions. This example from their website shows it restricting access to a page called Divi Membership, which was created with the Divi Builder.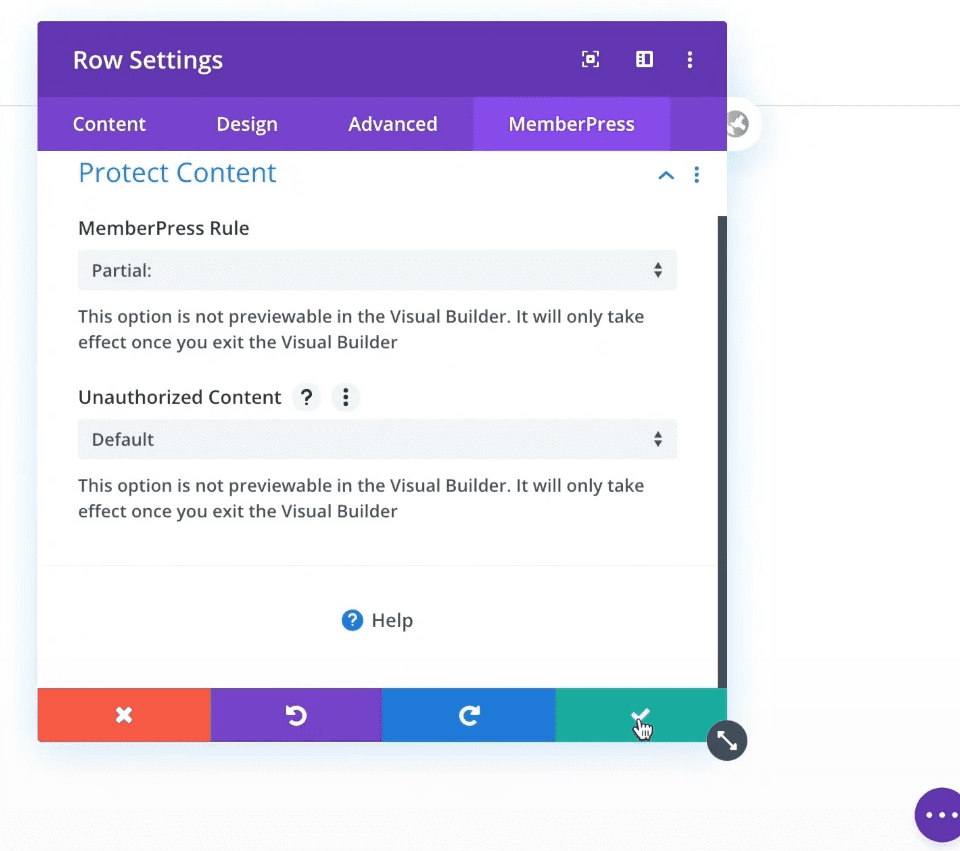 A new tab is added to the builder called MemberPress. It has a set of tools to choose the membership rule and authorization.
Features
Unlimited courses
Unlimited memberships
Divi addon
Integrates with payment gateways
Drip content
Coupon codes
Forums
Email automation
Content protection
Price: $279 and up | More Information
2. LifterLMS



LifterLMS is one of the best WordPress LMS plugins available. It makes it easy to create and sell courses and memberships through your WordPress website. It's integrated with lots of popular plugins, and it can connect your website to other apps. eCommerce is built-in, so you don't have to rely on other plugins. Even though it has a lot of features, it's easy to set up and use.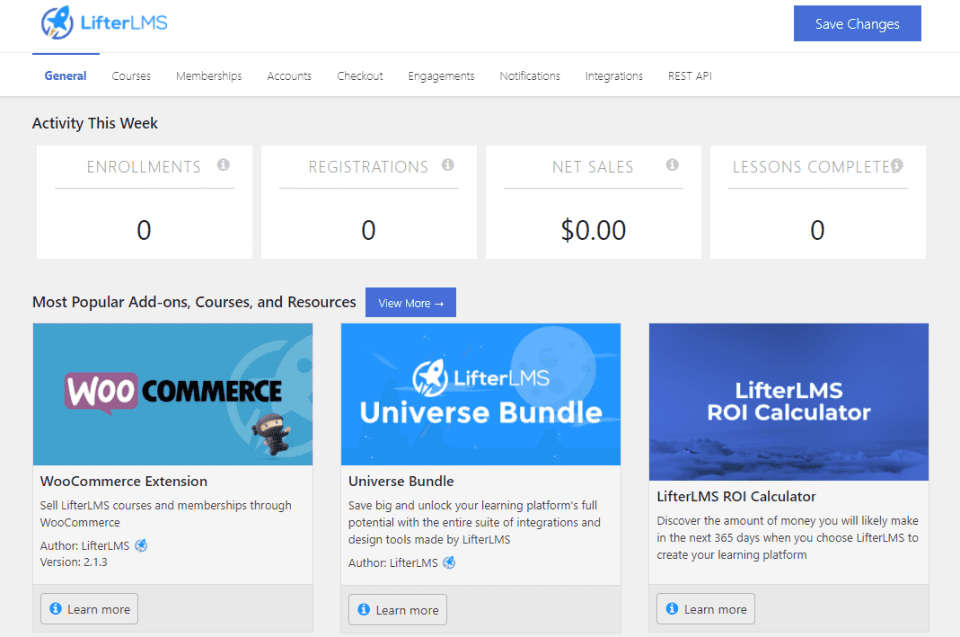 LifterLMS includes a detailed settings dashboard with settings for courses, memberships, accounts, checkout, engagements, notifications, and lots more.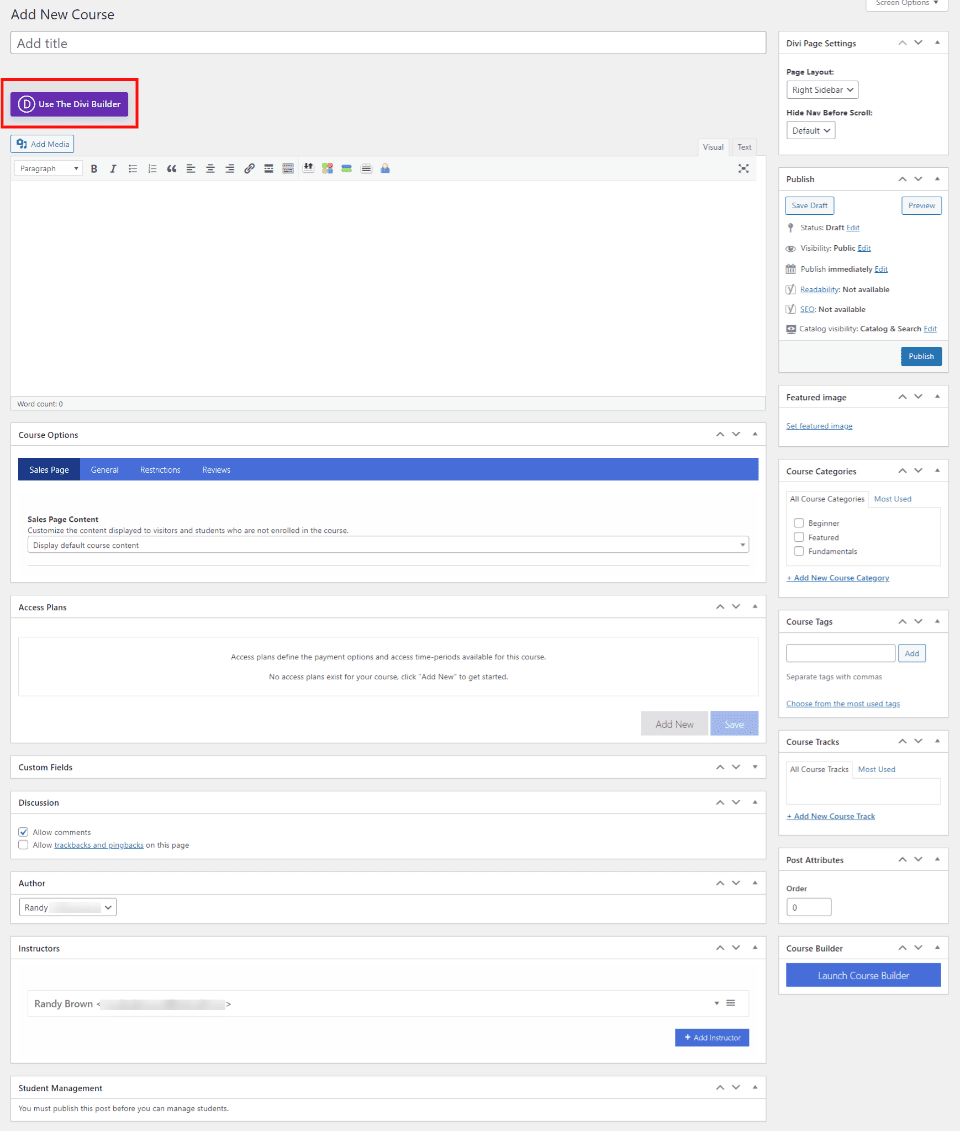 You can add any Divi modules to the page in the classic editor.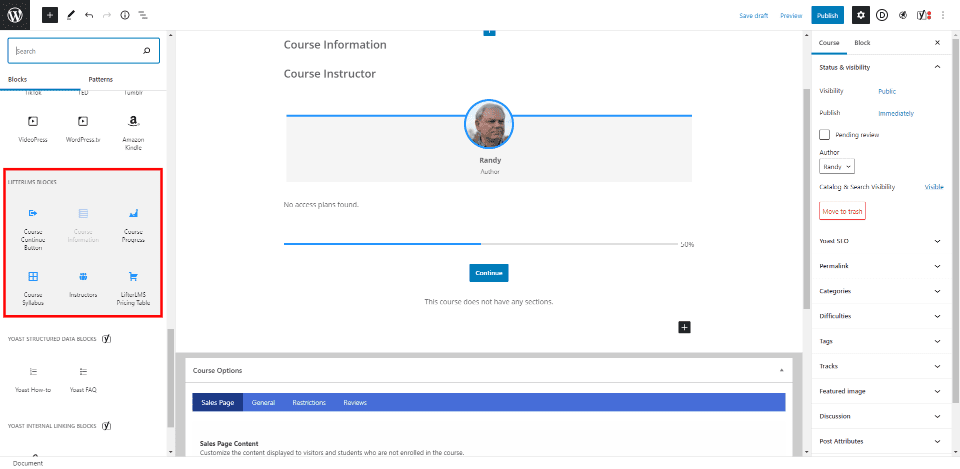 The Gutenberg editor includes several blocks to build the pages for your courses, lessons, and memberships.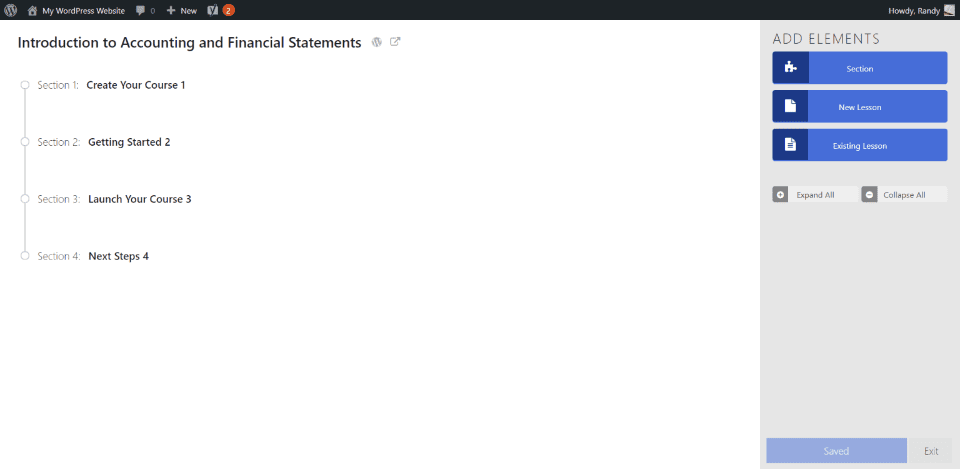 The course builder includes tools and an outline to get you started.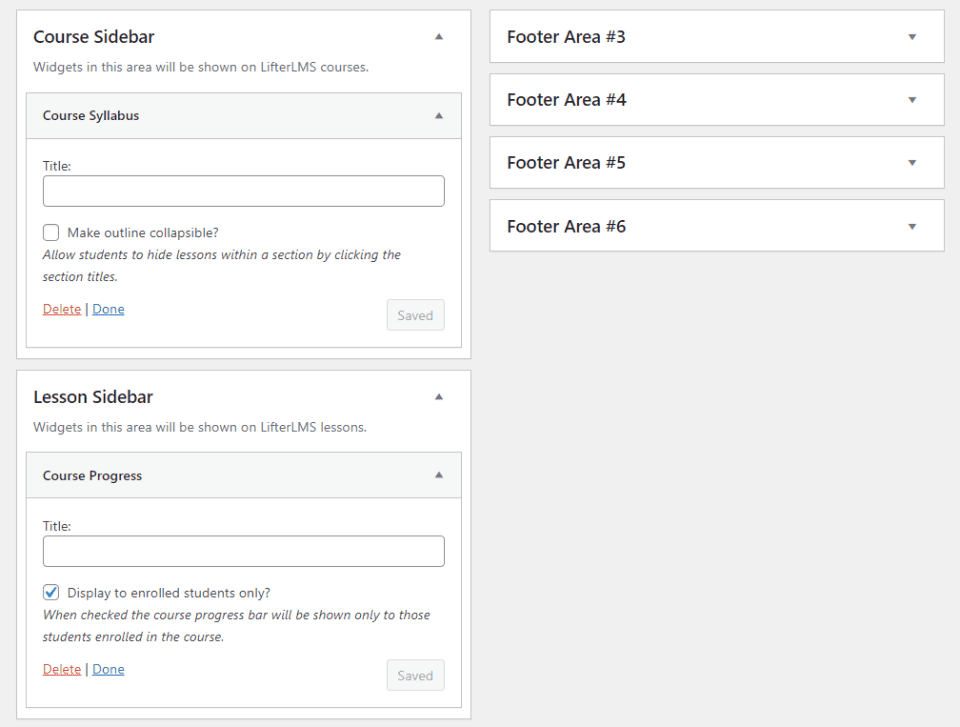 It adds two widget areas, one for courses and one for lessons. It also adds two widgets, one for the course syllabus and one for the course progress.
Features
Create courses
Create membership sites
eCommerce built-in
integrates with Divi
Create badges and achievements
Integrates with popular plugins
Integrates with other apps
Easy to set up and use
The pro versions add extensions, marketing, forms, advanced quizzes, groups, eCommerce, and lots more.
Price: Free, pro version starts at $120 | More Information
3. Sensei LMS



Sensei LMS is from the makers of WordPress. This is another of the best WordPress LMS plugins available. It includes integration with WooCommerce to sell your courses. It includes editors for courses, lessons, and questions. Learning management tools include analysis, grading, learner management, messages, and tools. You can expand it through free and premium extensions.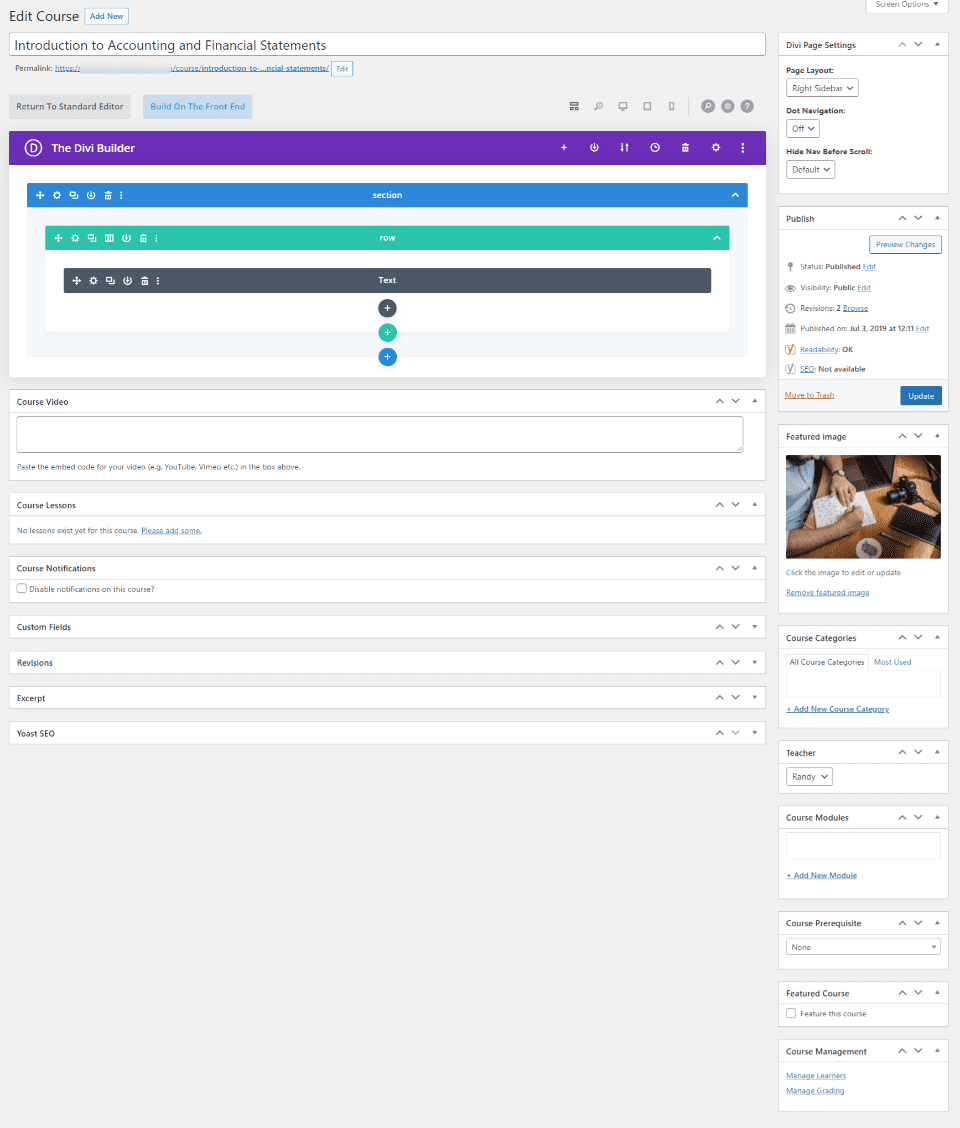 It includes editors for courses, lessons, and questions. The classic version of the courses editor includes access to the Divi Builder allowing you to add any Divi layout to the course pages.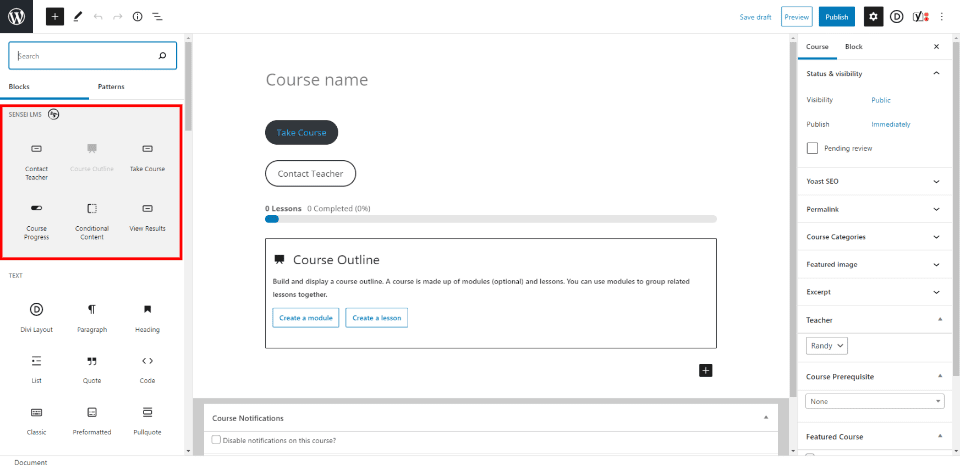 The Gutenberg editor adds several blocks to the courses and lessons editors to build your pages.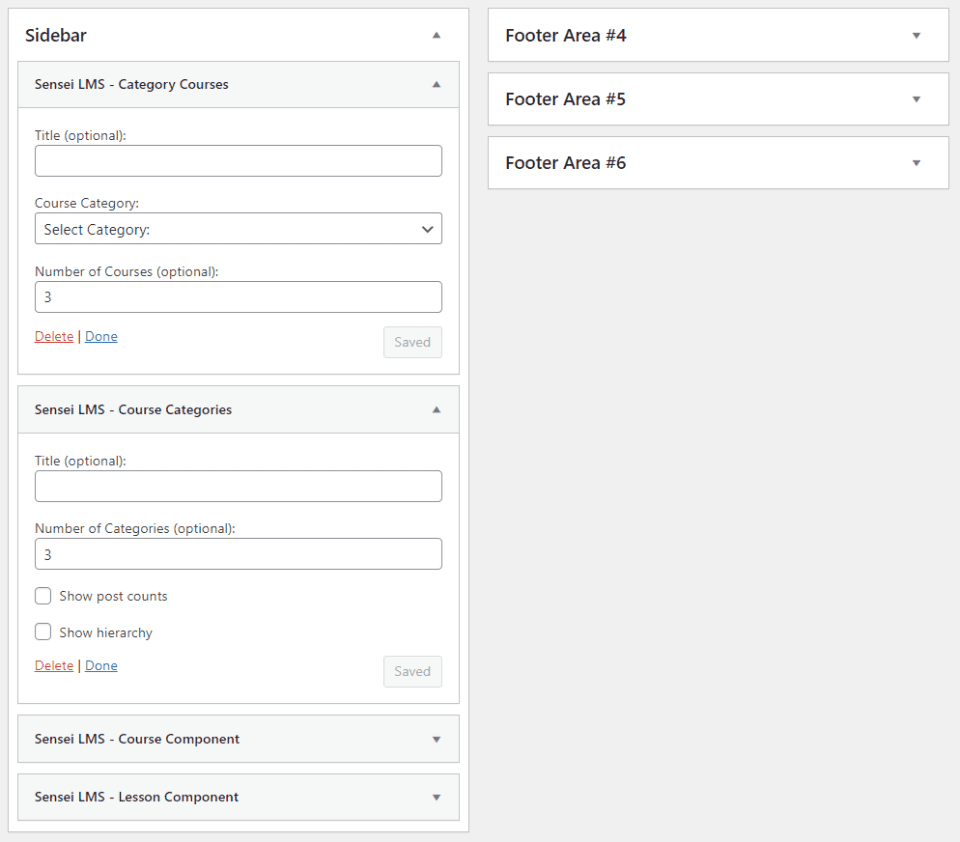 It comes with four widgets to display your category courses, course categories, course components, and lesson components.
Features
Courses
Lessons
Questions
Learner management
WooCommerce integration
Divi integration in the classic editor
4 widgets
Free and premium extensions.
Price: Free, premium extensions start at $29 | More Information
4. LearnDash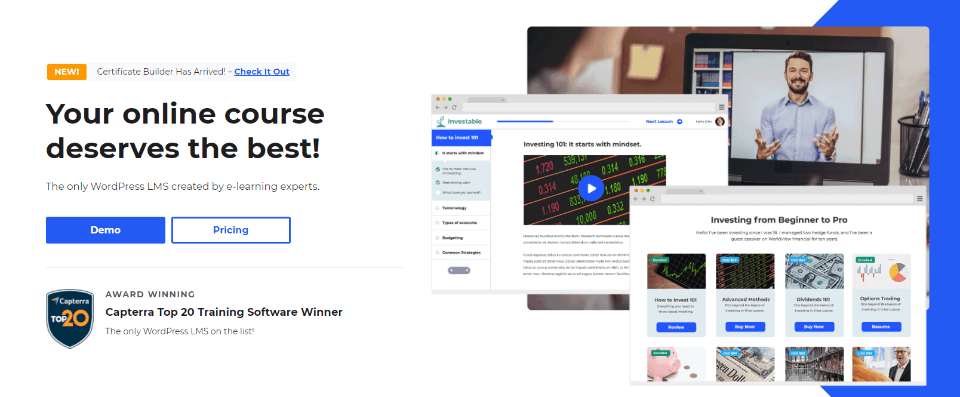 LearnDash is a comprehensive online learning platform and it's considered to be one of the most popular and best WordPress LMS plugins available. Create unlimited courses with the drag and drop builder, advanced quizzing, flexible prerequisites, and drip content.


It comes with five templates to help you get started on your website design.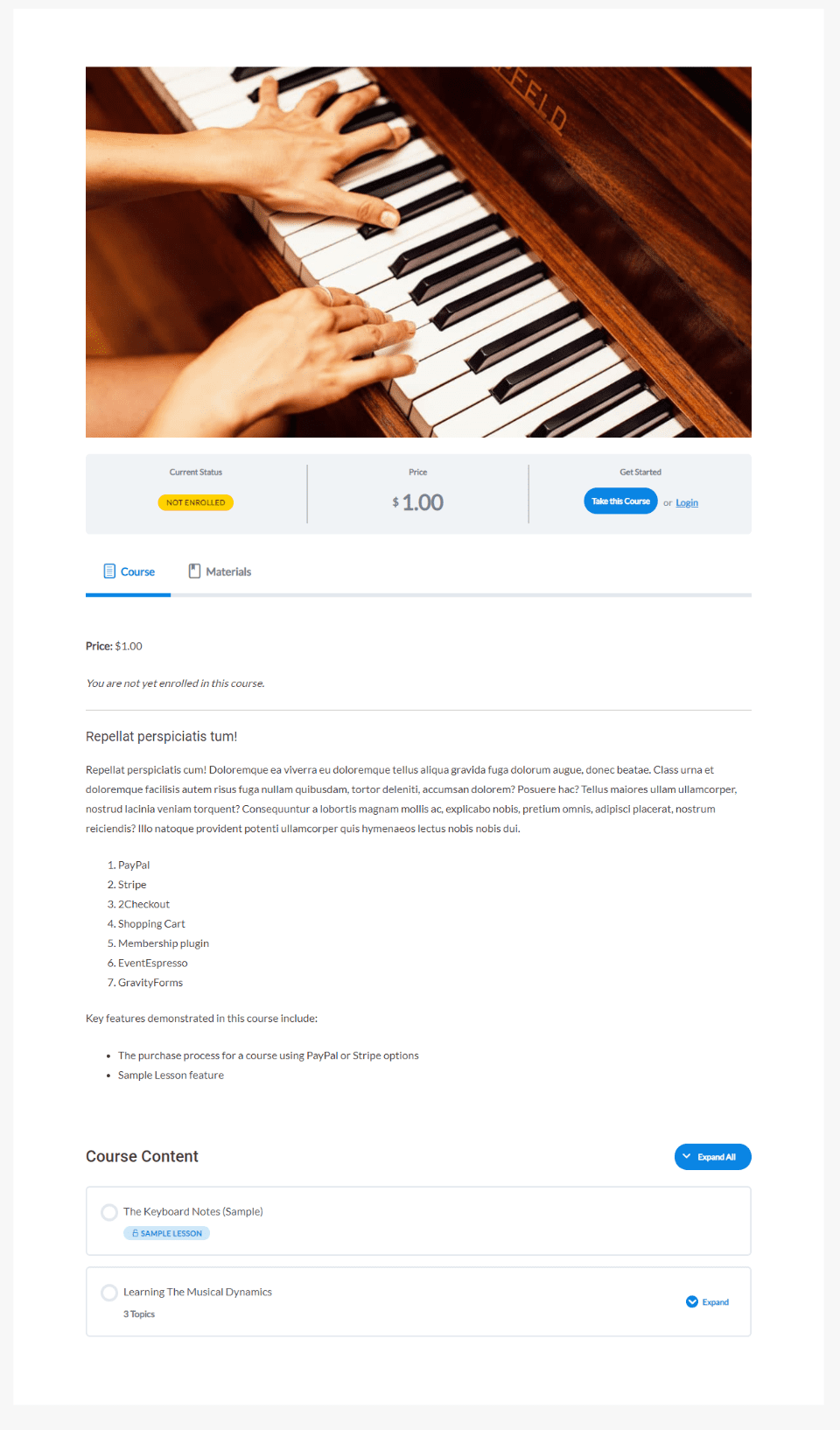 The course pages follow a simple structure that looks clean.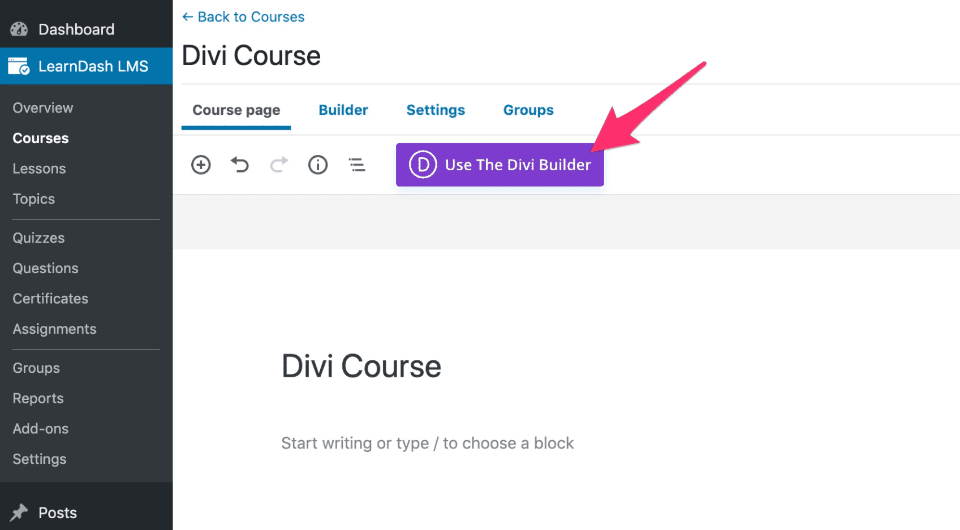 Learndash's documentation includes information about using Learndash with page builders such as Divi. The example above is from the Learndash website, showing the Divi Builder as an option on the course pages.
Features
Unlimited courses
Unlimited users
Content protection
Course forums
Drip lessons
Advanced quizzing
Certifications and badges
5 templates
Integrates with Divi
Free and premium addons
Price: $199 and up | More Information
5. Tutor LMS



Tutor LMS is a complete LMS with quizzes, lessons, reports, and more. It has some of the most features for a free LMS. It can be expanded with premium addons.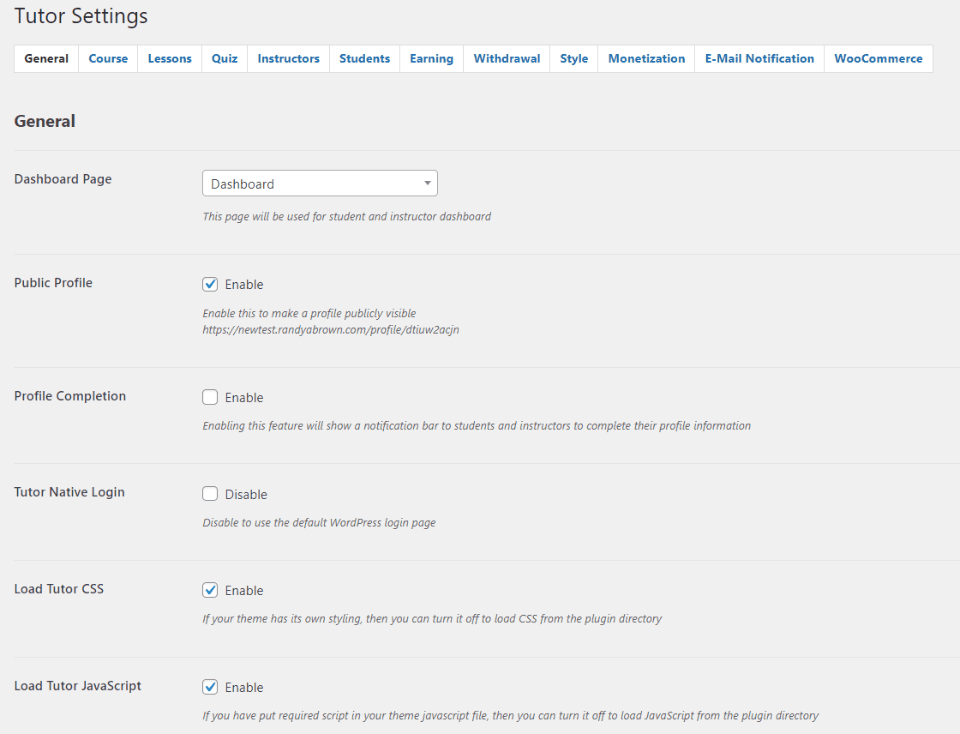 A vast number of settings give you full control over the courses, lessons, students, quizzes, instructors, earnings, and lots more. Several of these elements have management areas on the dashboard.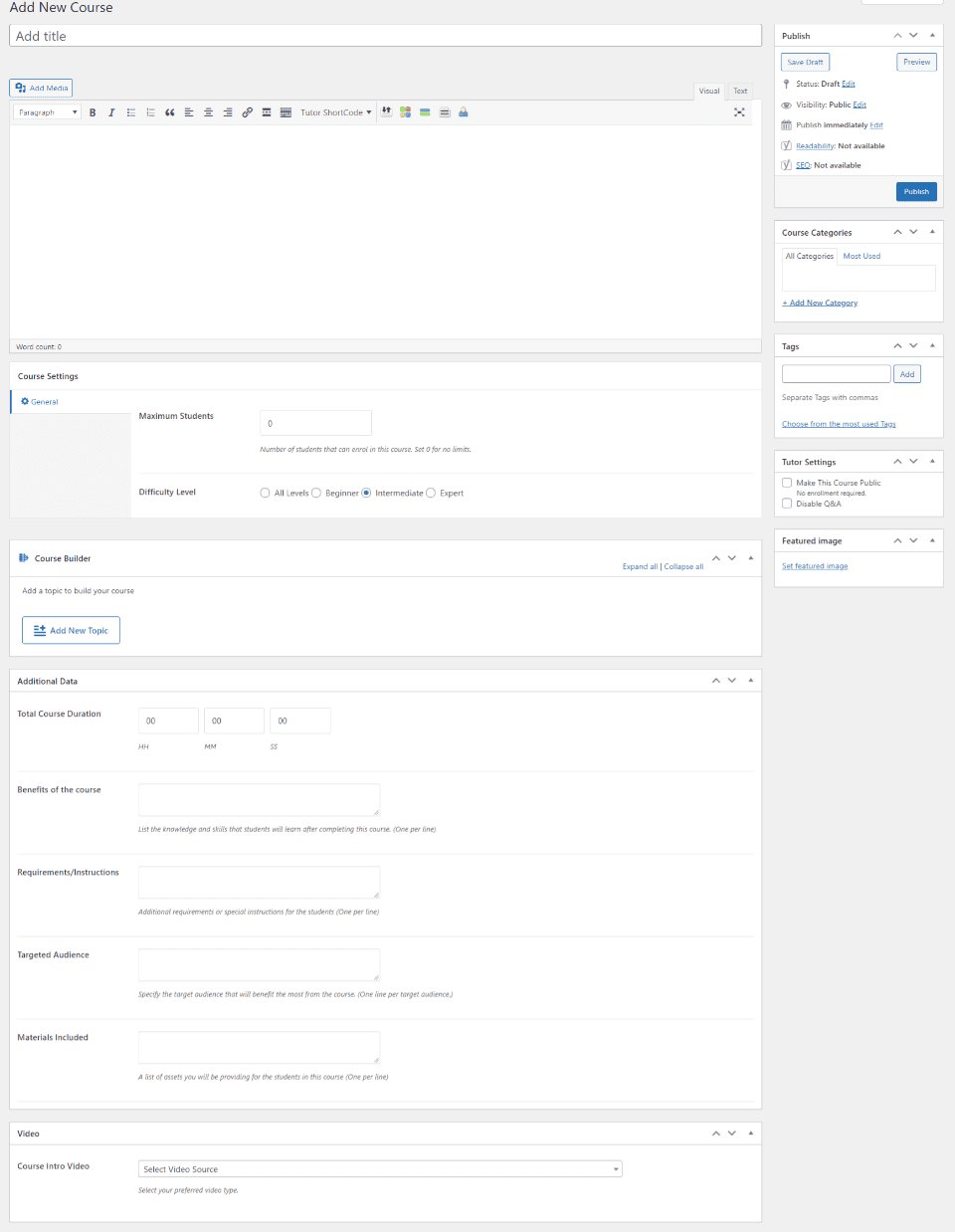 The course editor works like the classic editor. It's intuitive and adds settings for the course, course builder, additional data, and video source options.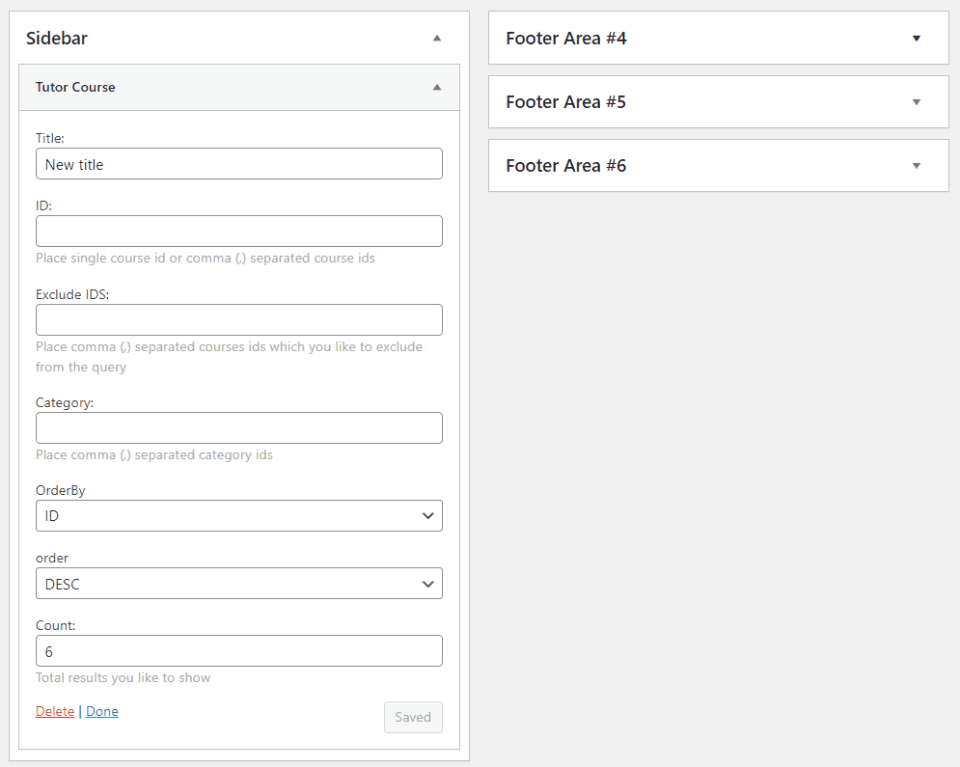 A new widget allows you to display course information in your sidebars.
Features
Unlimited courses
Frontend student dashboard
Lesson management
Commission allocation
Course marketplace
Content security
Quizzes with timers and attempts
Monetization settings
Widget
Gutenberg blocks for student and instruction registration
Integrates with WooCommerce and Easy Digital Downloads
Pro version adds all addons including certificates, email notifications, shopping carts, and more.
Price: Free, pro version starts at $149 | More Information
6. WP Courseware



WP Courseware is one of the best WordPress LMS plugins in the premium market. It uses a drag-and-drop builder to create courses with text and video. It includes multiple drip content options. Offer flexible payment options such as installments, subscriptions, bundles, and one-time payments. You can customize it to fit with your website's design by clicking a few buttons.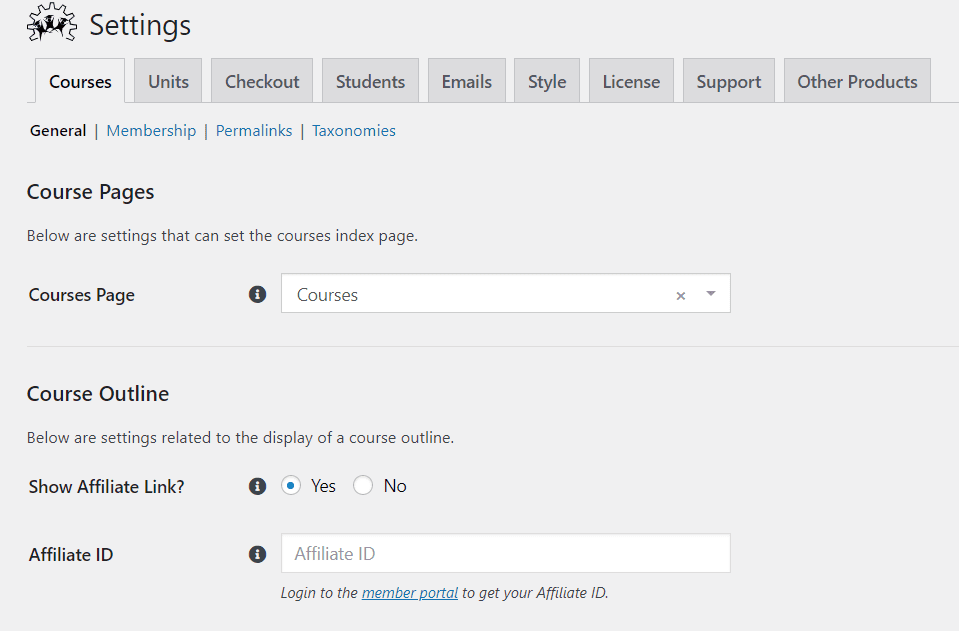 It includes a detailed settings screen that gives you control over the courses, units, checkout, students, email, styling, and more.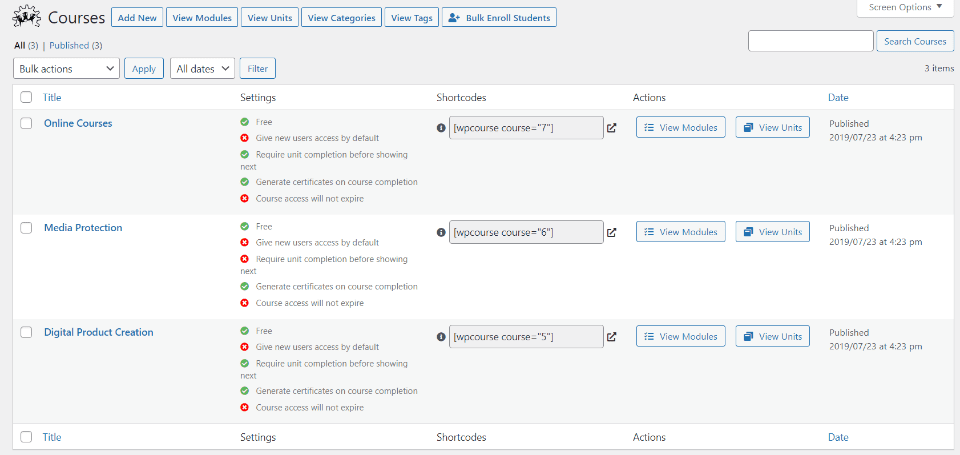 The list of courses shows the settings for each course, provides shortcodes, and lets you view the modules and units.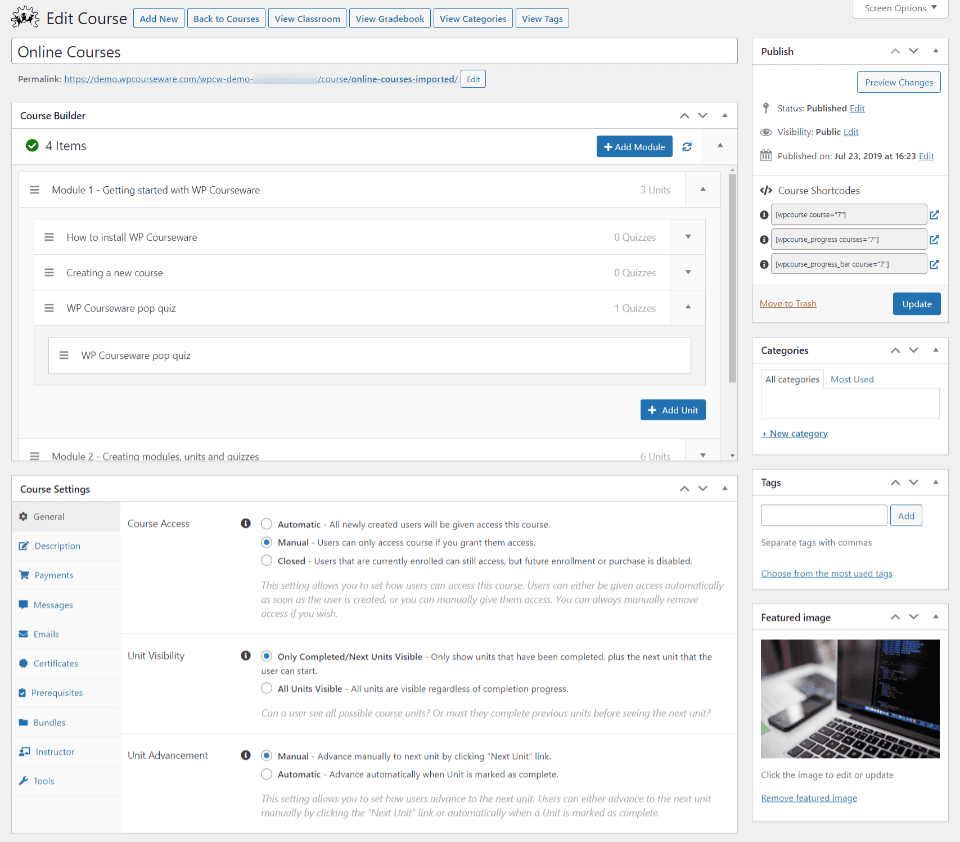 The course builder lets you add modules and embed units within them.



The quiz builder provides question tools to help you build the quizzes.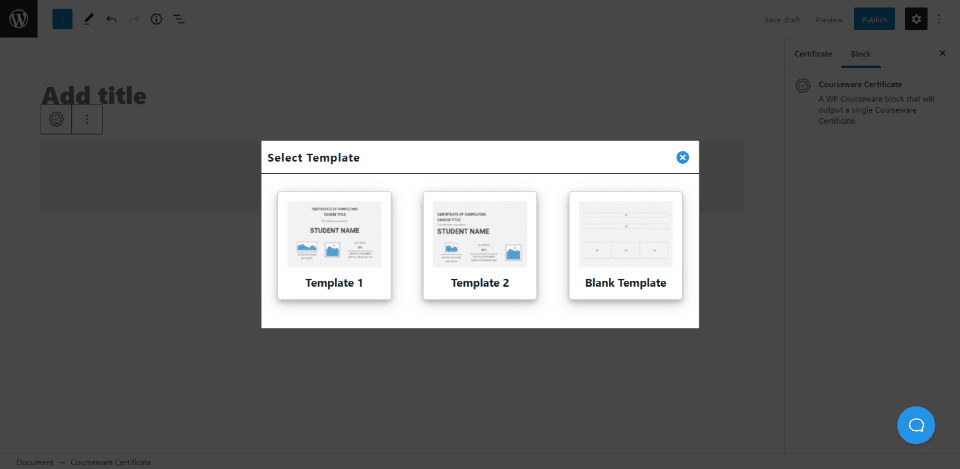 The certificate builder includes several templates to get you started.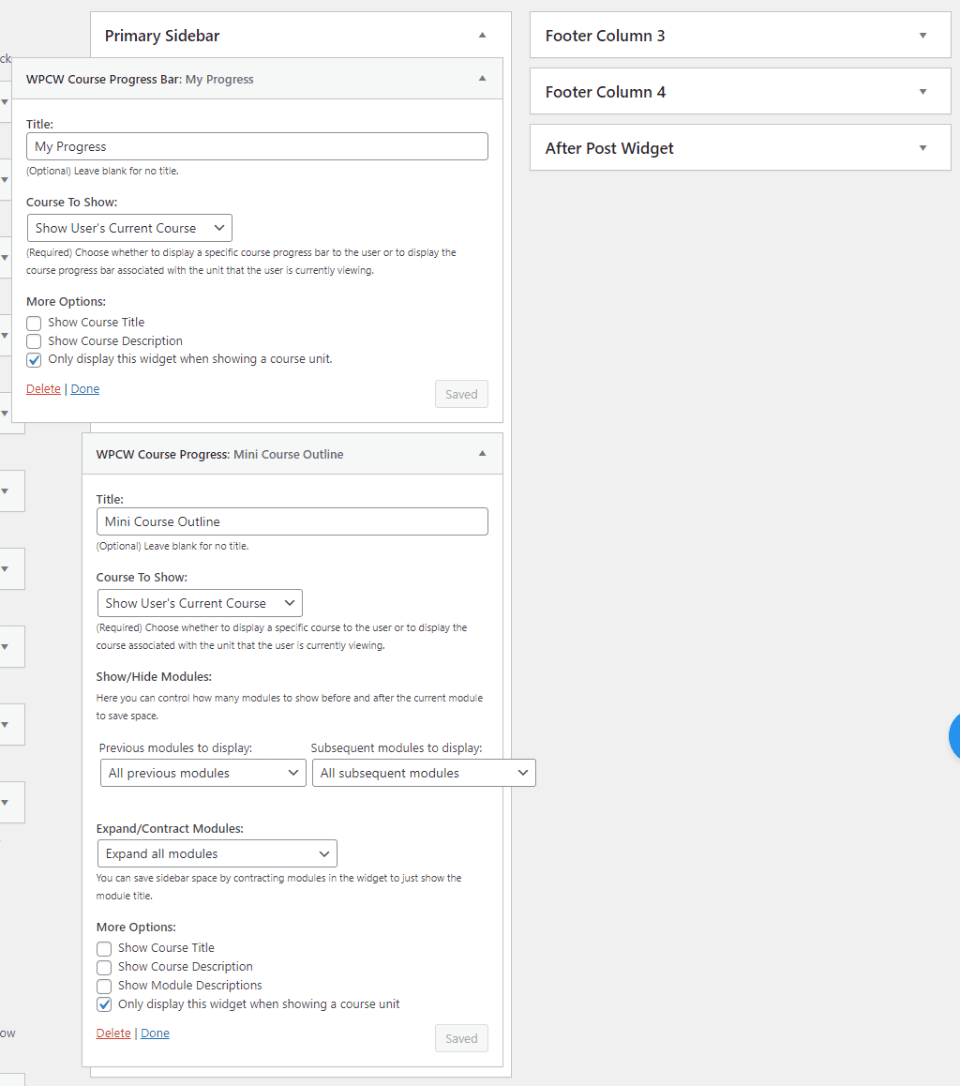 Two widgets are included to display the course progress with a bar and course outline.
Features
Drag-and-drop builder
Video courses
Offer flexible payment options
Drip content
Customizable
Prerequisites
Quizzes
Certificates
Training resources
Content protection
Widgets
Price: $258 and up | More Information
7. LearnPress



LearnPress was designed to work like a learning platform called Moodle. Create unlimited courses with lessons and quizzes. It allows for unlimited students and instructors. Manage everything from the backend. You can expand the free plugin with free and premium add-ons.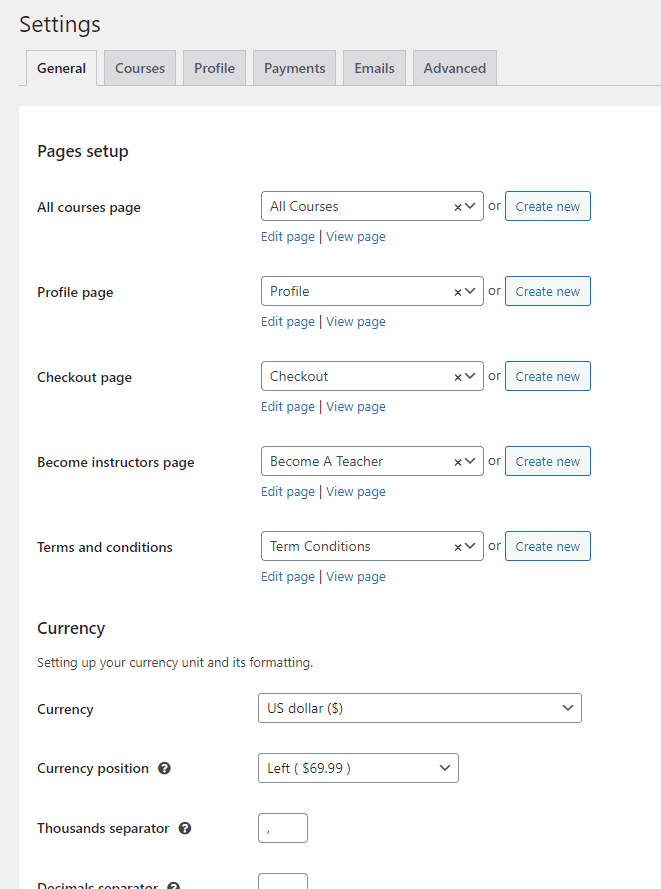 The settings dashboard makes it easy to set up your pages, currency, adjust the courses, profiles, payments, emails, and more.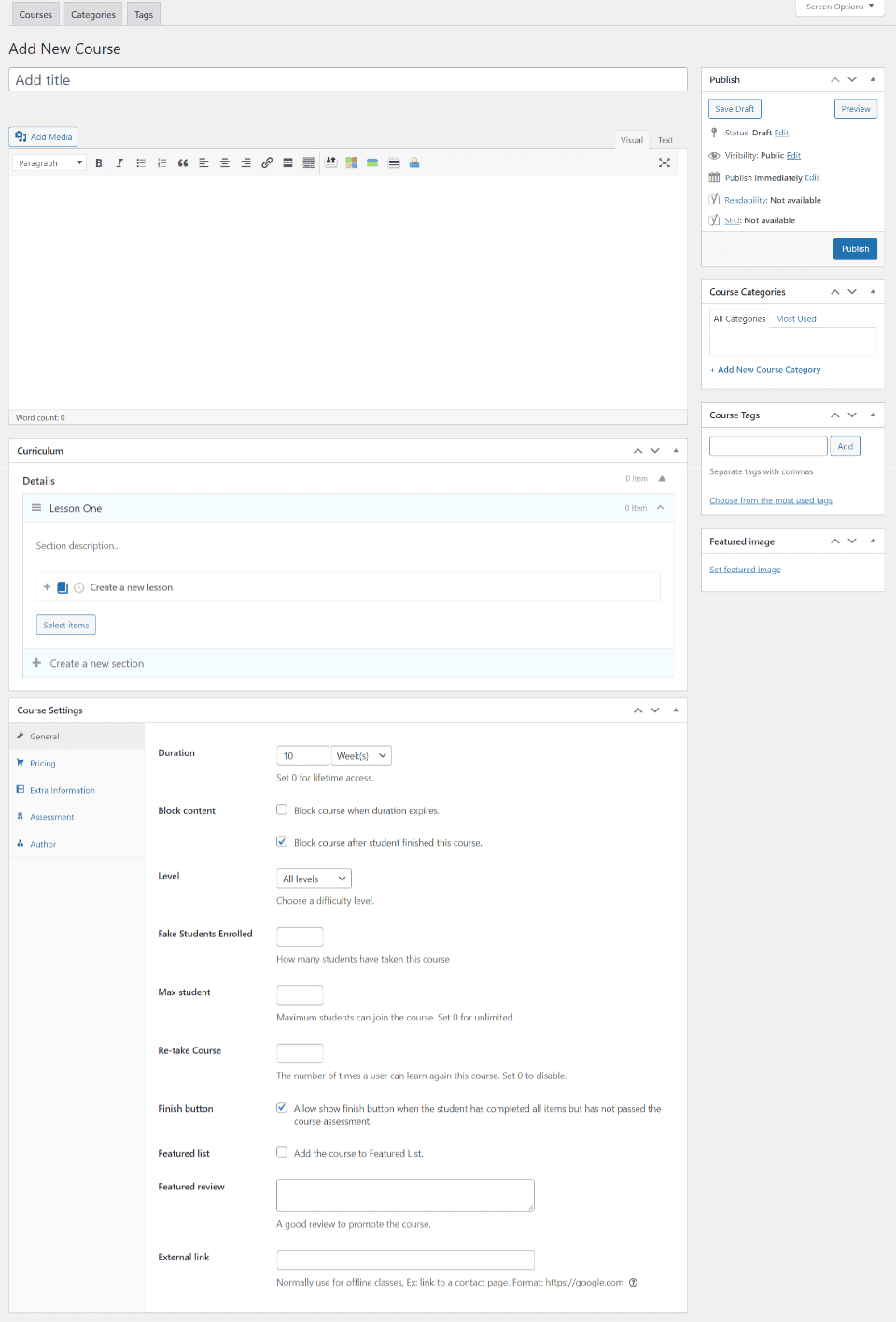 Build the courses with a classic editor. Each includes settings and an area to create lessons. The editor includes tabs for the courses, categories, and tags. The editors for lessons, quizzes, and questions work the same way, but include specialized settings.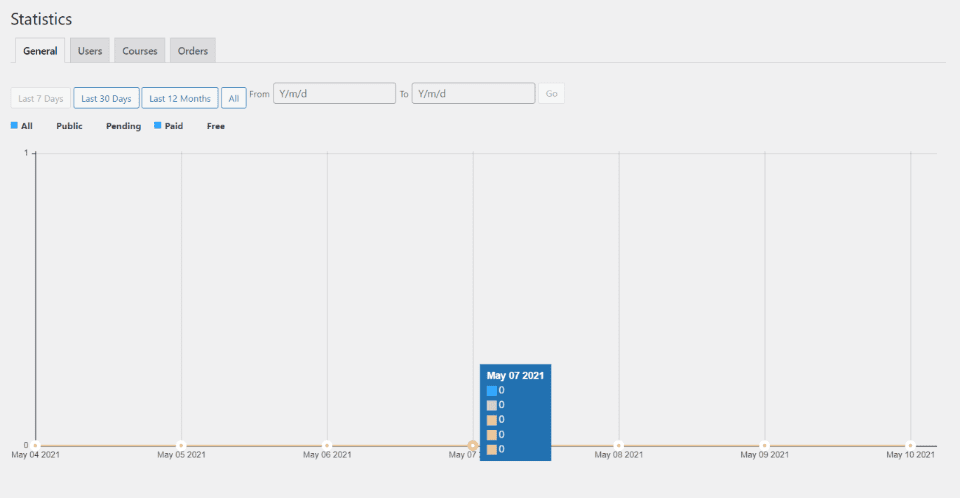 Statistics show an interactive graph with general stats, users, courses, and orders. You can filter it by a date range that you set.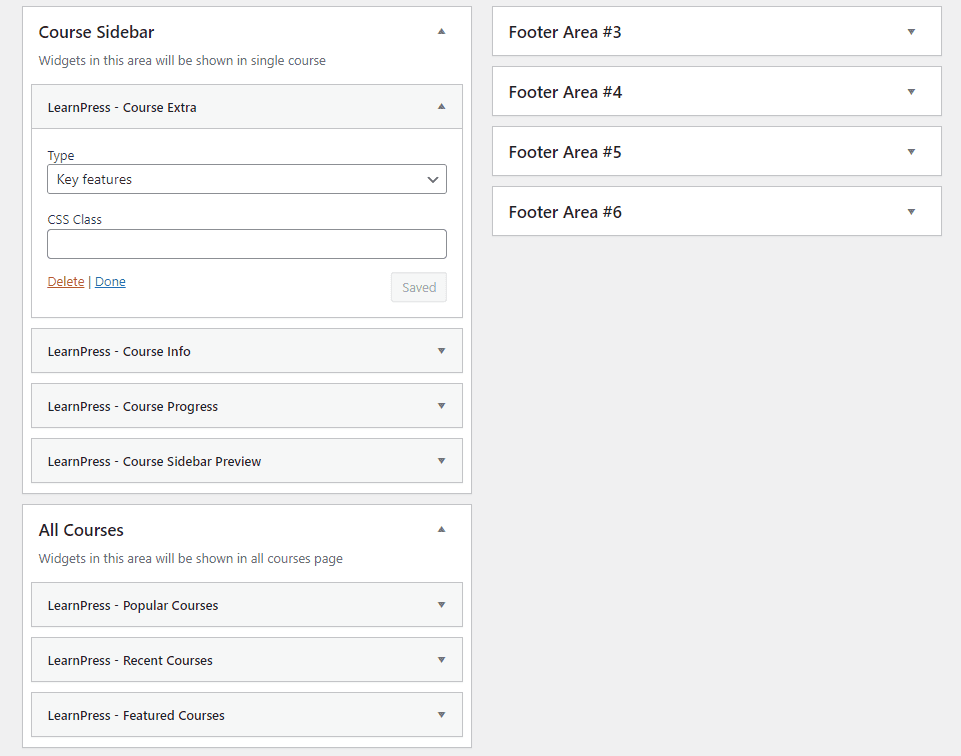 It adds 2 new sidebar areas and 7 widgets. Several include detailed settings and a CSS Class field. Widgets display course information, progress, a preview, featured courses, popular courses, and recent courses.
Features
Unlimited courses
Unlimited lessons
Backend course builder
PayPal and offline payments
Unlimited instructors
3 quiz types
Automatic email
Multisite
Statistics
Coupons
Lots of free and premium addons
Price: Free, premium version starts at $49 | More Information
8. Namaste! LMS



Namaste! LMS lets you create unlimited courses, lessons, assignments, etc., and you can have unlimited students. You can create extensive rules for the course and lesson access. Base the rules on assignment completion, test results, or administrator's approval. It also includes extensive settings for role management. Mark the students' performance with a grade and point system. Students can earn certificates. It integrates with several other plugins.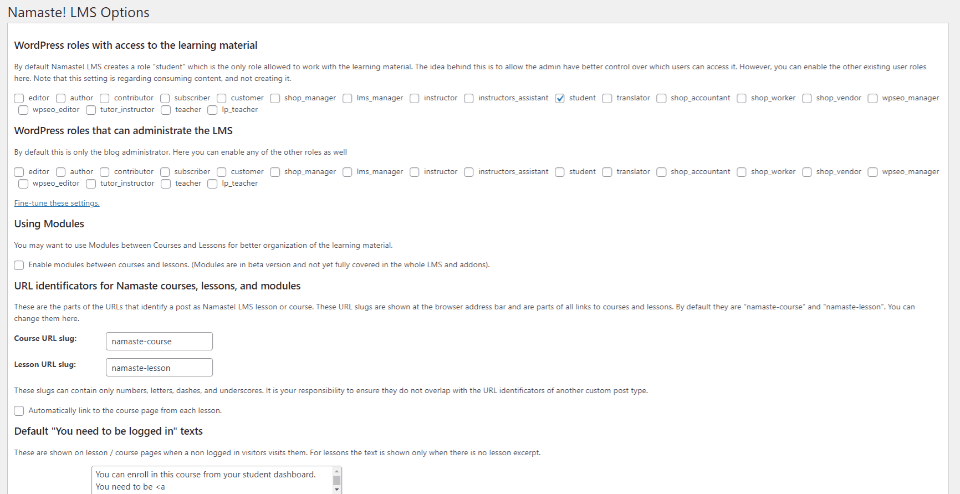 The settings screen provides lots of options to set up roles, administration, modules, URLs, archive pages, grades, assignments, payment methods (shopping cart requires pro version), and exams.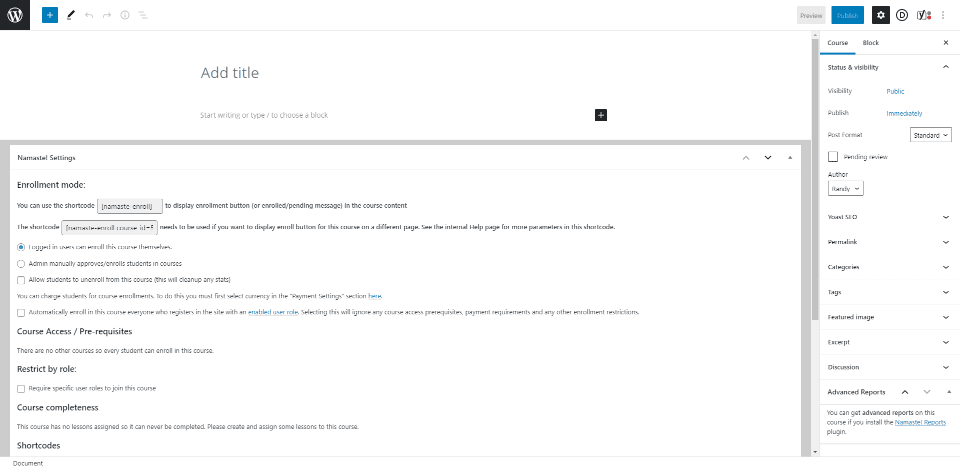 The course editor provides settings for enrollment, access and prerequisites, role restrictions, and course completeness. It also provides shortcodes that you can display prerequisites, status, and more. Lessons work the same but have different settings.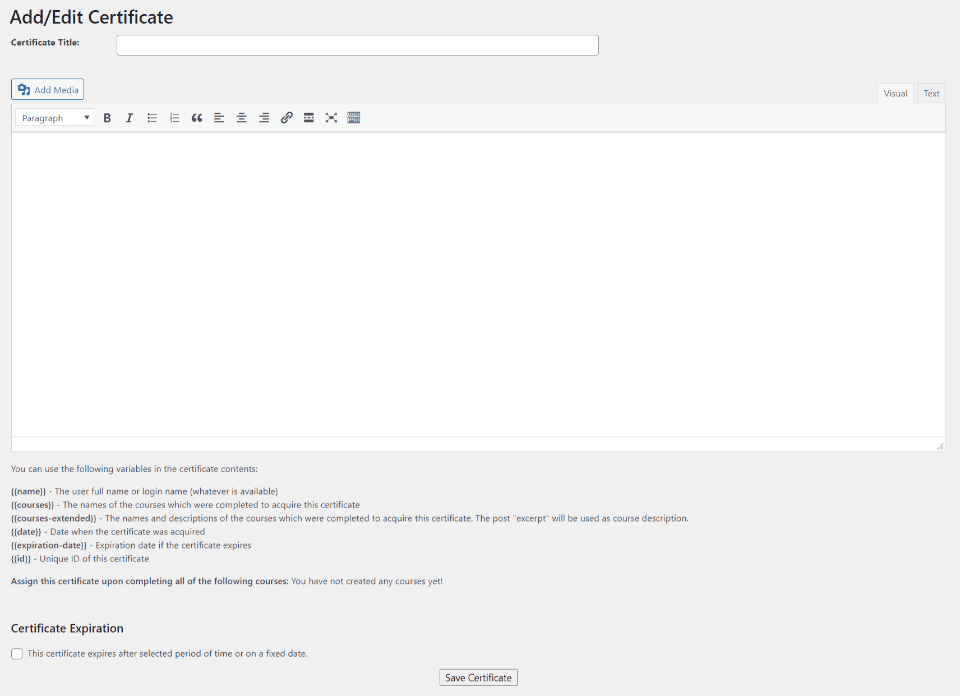 Certificates are created with a classic editor.
Features
Unlimited courses and lessons
Rules management
Roles management
Grade points system
To-Do items list
Certificates
Premium extensions available
Pro version adds a shopping cart, class assignment, teacher assignment, delayed access, shortcodes, badges, coupons, WooCommerce, progress bar, and more.
Price: Free, pro version starts at $67 | More Information
Ending Thoughts
That's our look at the 8 best WordPress LMS plugins to turn your website into a learning platform. The LMS's we've listed here range in features and price-points, so there's something here for every need. If you're interested in providing courses from your WordPress website, these LMS plugins are the best choices to get started.
We want to hear from you. Have you tried any of the 8 best WordPress LMS plugins? Let us know what you think about them in the comments.
Featured Image via ivector / shutterstock.com