This
article
was originally published on
this site
Are you looking for SEO plugins that will boost your rankings fast?
When used effectively, SEO plugins help you increase organic traffic even if you're not an SEO expert.
And these tools are incredibly easy to set up and use. In this post, we've handpicked the top SEO plugins you need to have to grow your website.
What Is an SEO Plugin?
If you have a website or a blog, you need an SEO plugin.
SEO or Search Engine Optimization is a practice of optimizing your web pages in order to drive free organic traffic from search engines like Google.
So, what is an SEO plugin?
While SEO plugins perform a range of different functions, basically, they let you easily implement on-page SEO optimization, like adding meta title and description without having to touch a single line of code.
There are tons of SEO plugins available. That's not necessarily a bad thing. But, it can be overwhelming to find the best plugin for your website.
Don't worry. We're here to narrow your search by listing the most popular SEO plugins and how they can grow your website.
15 SEO Plugins to Grow Your Website
Below, we list some of the best SEO plugins.
You'll see some offer a whole range of SEO features. And then there are others that only focus on doing one job.
A good rule of thumb is to avoid installing two plugins that do the same thing.
In this list, you'll find some of the best plugins that are easy to use and packed with powerful SEO features.
Ready?
Let's begin.
1. All in One SEO Pack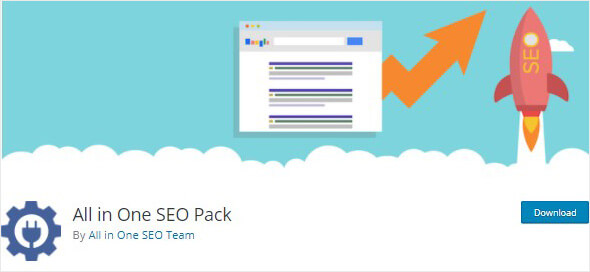 All in One SEO Pack is the best SEO plugin that comes with powerful features to make on-site optimization easy.
It's the original SEO plugin for WordPress that's first launched in 2007 and has been downloaded over 65,000,000 times
All in One SEO lets you:
Submit your sitemap: this will help Google to easily discover your content
Enable Schema markup: add data about your content to increase click-through rates
Automatic notifications: let Google and Bing know about changes made to your site
It's ideal for both beginners and advanced SEO professionals. If you're starting out, you can just install the plugin and use it straight out of the box. But, you're also free to make any changes you want.
This SEO plugin integrates with other SEO tools, like Google Analytics.
If you only want one plugin on your website, All in One SEO is the best one to start with.
2. Yoast SEO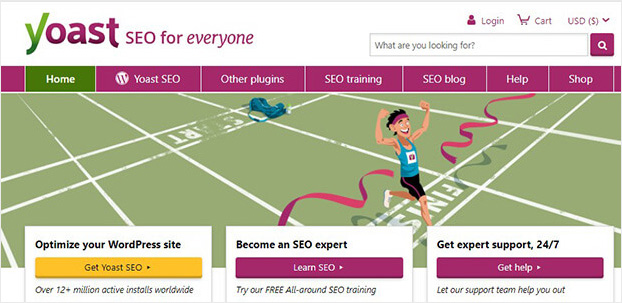 Like All in One SEO, Yoast SEO is another popular SEO plugin that comes with several key features.
It allows you to generate a sitemap, add your meta description, and check content readability.
Yoast SEO's on-page SEO analysis will tell you whether or not you're using your keyword enough. The SEO plugin also shows a snippet preview of your post in the search engine. Compared to All in One SEO, Yoast's premium version is expensive even though both has almost the same feature set.
3. Google Search Console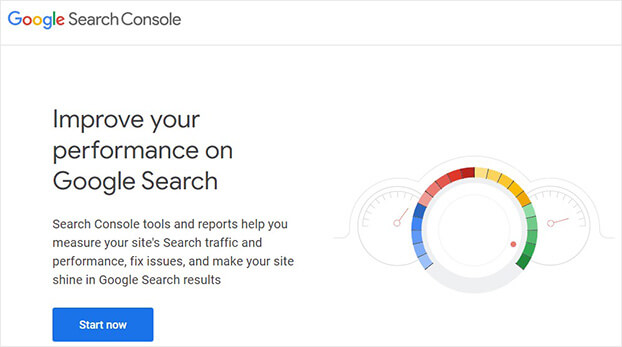 Google Search Console is a free tool from Google that helps you measure your site traffic and fix problems.
Unlike a typical SEO plugin, you don't download and install Google Search Console on your website.
You first need to create a Google account. Then, you can add your site to Google Search Console.
Once your account is activated, you can:
Submit your sitemap
Check search traffic
View your impressions
Monitor your click-through rate
Analyze your search engine position over time
To make the most of the data, you'll still need to use a comprehensive SEO plugin like All in One SEO, though.
4. SEMRush





SEMRush is a suite of SEO tools. Its SEO tools let you easily conduct keyword research, perform site audits, and check on-page SEO scores.
With SEMrush, you can identify important organic keywords for your site that are easy to rank for, websites where you can build backlinks from, collect brand mentions for seizing promotional opportunities, and a lot more.
This SEMrush's SEO writing tool is available as a Google doc addon and WordPress plugin. However, to get in-depth SEO review, you'll have to create an account with SEMrush.
5. Ahrefs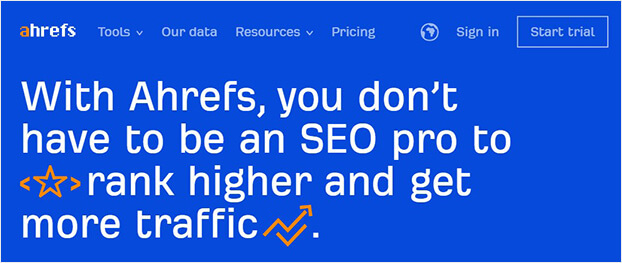 Ahrefs is a powerful SEO plugin that allows you to improve your organic traffic to your website.
Key features include:
Site Audit: identify problems on your website
Keyword Explorer: see what your customers are searching for
Content Explorer: study the top content in your industry
Rank Tracker: monitor your rankings
Ahrefs might be too costly for site owners who are just starting out.
6. MonsterInsights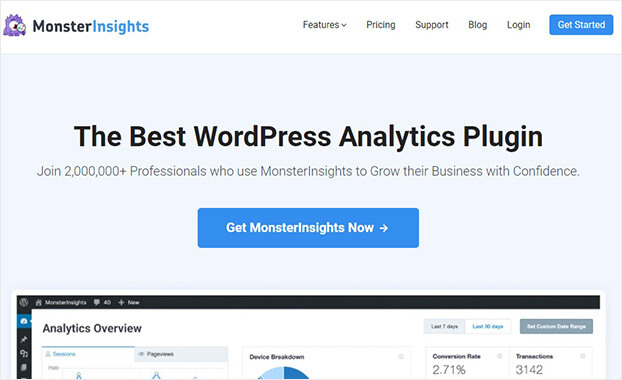 MonsterInsights is the most popular Google Analytics plugin for WordPress. It allows you to access your website analytics right from your WordPress dashboard.
Understanding your analytics can help you create the kind of content your audience wants. But, it can be tricky to sort through all the data.
MonsterInsights helps because it presents the information in easy to understand reports and graphs right within WordPress dashboard.
Using MonsterInsights, you can check:
Traffic sources
Top pages
Bounce rate
Time on site
7. SEOPress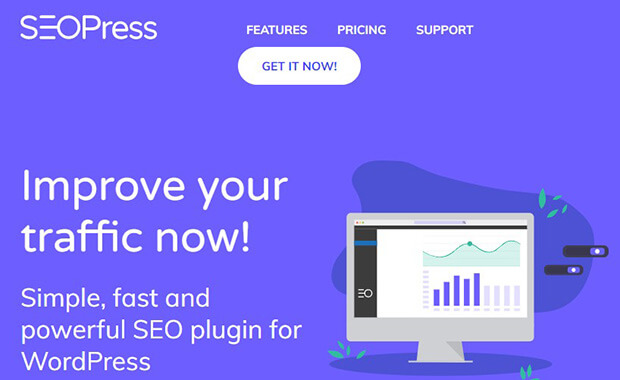 SEOPress is an SEO plugin that helps you to increase your organic traffic. It allows you to submit a sitemap to Google and manage your titles and meta descriptions.
You will need to get the paid plan for features like viewing your Google Analytics in your dashboard.
8. RankMath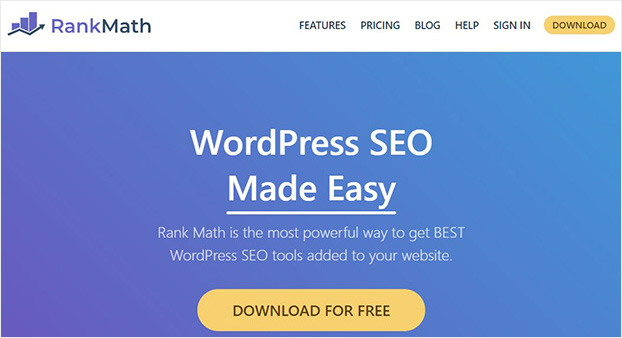 RankMath is a popular SEO plugin that lets you research which keywords you should be using.
Using RankMath, you can also enable Schema, detect broken links, and track your rankings.
9. KeywordTool.io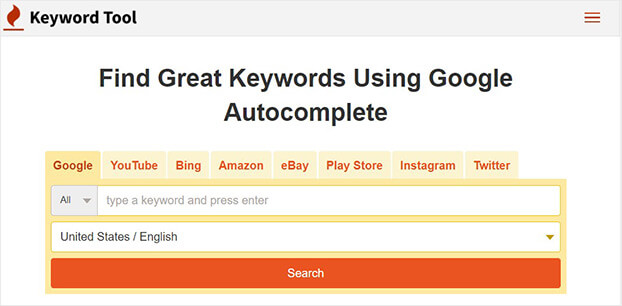 KeyWordTool.io isn't a typical SEO plugin. Instead, it's a standalone SEO tool you can use to find the right keywords.
It comes with a free and premium version. The free version lets you generate up to 750 long-tail keywords.
10. Shortpixel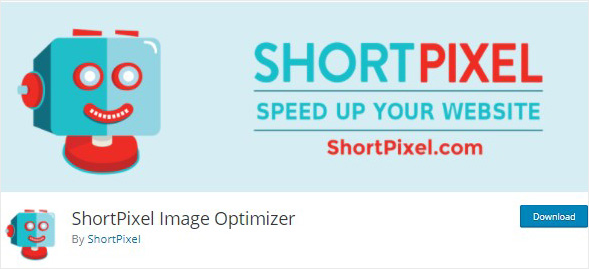 Shortpixel is a great SEO plugin because it compresses your images.
Why does this matter? Images can take longer to load than plain text, so this means images might slow down your site. Site speed is an important ranking factor.
An SEO plugin like Shortpixel will compress all your past images and PDFs.
11. WP SEO Meta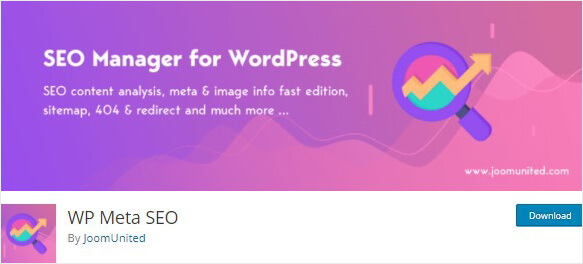 With WP SEO Meta, you can edit your meta descriptions in bulk. That's why this SEO plugin can save you a lot of time.
In addition, it creates sitemaps and gives your keyword suggestions. Plus, you get an on-page SEO analysis.
12. Broken Link Checker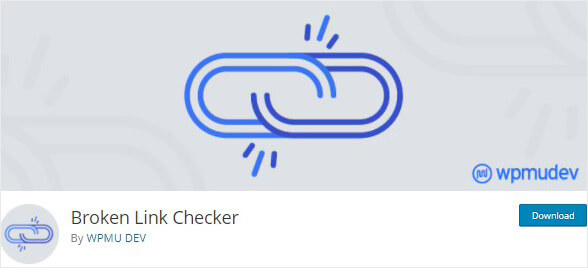 Broken Link Checker finds internal and external broken links.
Why would your website need this kind of plugin?
Broken links hurt your website's SEO because it ruins the user experience. This might cause your site visitor to bounce off your website.
Using an SEO plugin like Broken Link Checker, you can:
Check internal and external links in your posts, pages, and comments
Edit links from the plugin page without needing to manually update each post
Receive notifications about broken links to your dashboard or email
13. WP Fastest Cache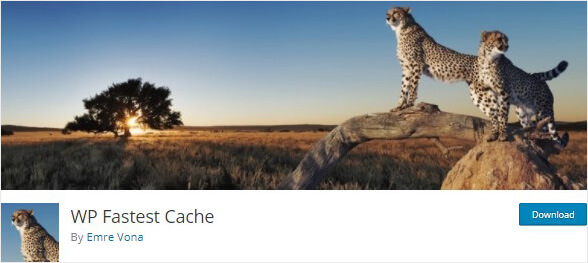 When it comes to SEO, site speed matters.
WP Fastest Cache speeds up your website because it creates a static version of your pages. This means it doesn't need to access your database when someone requests the page, so it can serve your content right away.
14. WP Rocket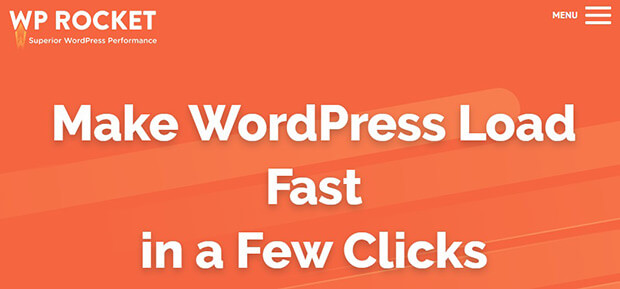 WP Rocket is another SEO plugin that improves the speed of your site.
One feature of WP Rocket is that you can set to only load images as someone scrolls down the page. This can dramatically speed up your page's initial load time.
15. All in One Schema Rich Snippets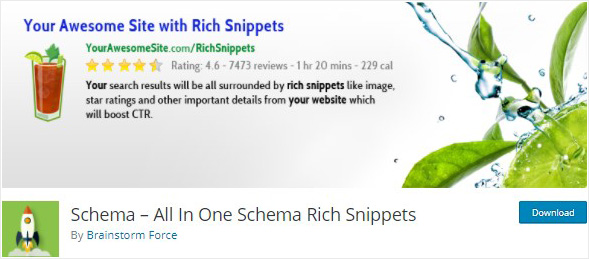 Rich snippets can improve your click-through rates.
This markup is data about your content and can include:
Reviews
Author
Upload date
All in One Schema Rich Snippets help you add this data.
We hope you enjoyed this article.
If you want to start with an SEO plugin right away, you should consider All in One SEO. It's easy to use, and complete, SEO solution.
And, once you're attracting organic traffic to your site, you can begin to turn those site visitors into email subscribers and happy customers.
You'll find great resources for converting your site visitors below:
Using these SEO plugins and tools, you'll be on your way to boosting your traffic and improving your rankings.
Published by Bronwynne Powell
Bronwynne Powell is a writer for the web. Her background is in journalism, PR, and tech startups. When she's not writing, she's running after her two young children or listening to supernatural podcasts.