This
article
was originally published on
this site
Are you looking for the best abandoned cart recovery plugins to boost sales in your WooCommerce store?
As an online store owner, you know abandoned carts are frustrating but those sales are not lost for good.
If you're using WooCommerce for your online store, you can use cart recovery plugins to convert abandoning visitors into customers.
But finding just the right plugin for your WooCommerce store can be overwhelming. There are just so many to choose from.
In this post, we've handpicked the best abandoned cart recovery plugins for your WooCommerce store.
Why You Need Abandoned Cart Recovery Plugins
Did you know 75% of shoppers abandon their carts, costing online retailers billions of dollars in lost revenue?
The common reasons shoppers abandon their carts include:
High costs: Customers may find the final amount too high once taxes and shipping rates are applied.
Comparison: Sometimes shoppers want to compare prices or check the total costs including shipping.
Not ready to buy: When a shopper adds a product to the cart, they might not be ready to pay for the purchase immediately.
Not eligible for free shipping: People abandon carts if the value of their cart wasn't large enough for free shipping.
Now, if you don't have a plan to solve these problems, you're losing money.
Fortunately, abandoned cart recovery plugins for WooCommerce make it easy to recover those sales.
In short, an abandoned cart recovery plugin is an extension you can add to your site to win back lost customers easily.
Abandoned Cart Recovery Plugins for WooCommerce
1. OptinMonster





OptinMonster is the most powerful lead generation software for WooCommerce. It's by far the best tool you can use to recover abandoned carts as it comes with Exit-Intent® technology.
This detects when a user is about to leave your site and triggers a campaign to offer them an incentive to stay.
Here are some of the main highlights of OptinMonster's abandoned cart recovery features:
Beautiful templates: Choose from a range of pre-made templates that are designed for online stores.
Easy customizations: Match your campaigns to your theme and branding with the drag and drop builder
Powerful targeting: Control exactly when and where you display your popup campaign
Advanced A/B testing: Find the headlines and offers that convert the best
It's the only tool that lets you create highly targeted campaigns for eCommerce. It has tons of display rules that are proven to work.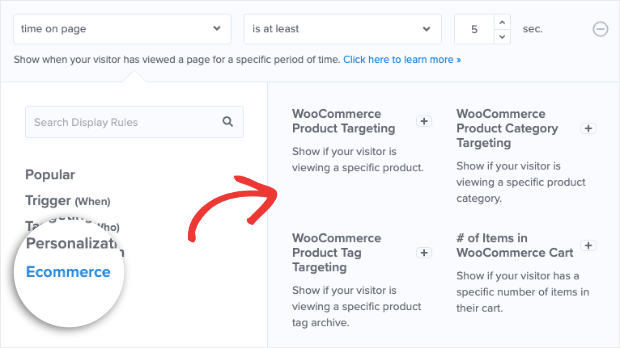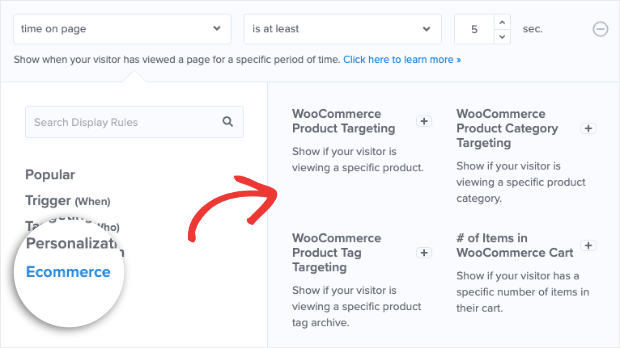 With OptinMonster, you can run cart recovery campaigns such as:
Present a limited time discount
Grab a shopper's attention with a discount if they're inactive
Displaying a free shipping offer right across your website
Ask them to sign up for your emails so you can bring them back later
OptinMonster's abandoned cart features are so effective that Scott Wyden Imagery was able to recover 21% of abandoned carts on its WooCommerce site.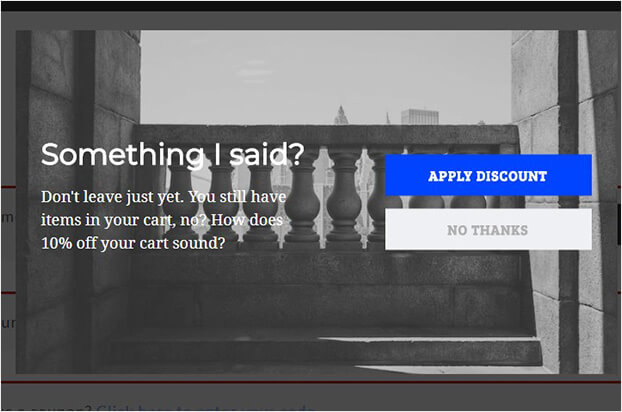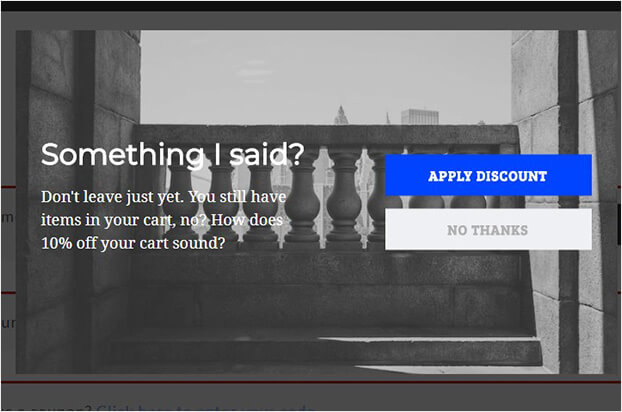 Get Started With a Cart Recovery Popup Today!
2. TrustPulse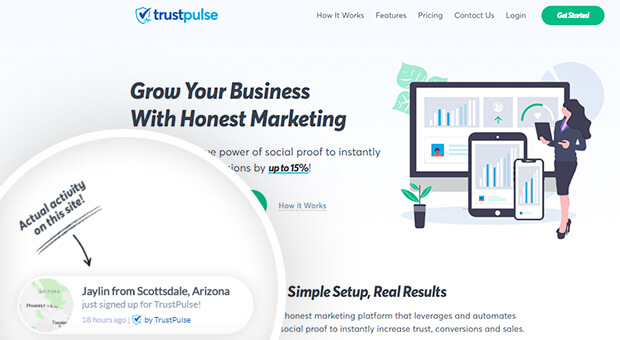 TrustPulse is the best social proof app to deliver an instant boost to your sales.
It tracks live activity on your site such as sales, signups, registrations, and low stock alerts and then displays them in small clickable popups like so:



TrustPulse's powerful features can nudge visitors to go ahead with their purchase. And it works so well because it's based on basic human behavior. No one likes missing out on a great deal.
So, when your shopper sees the product they're thinking about buying might be out of stock soon, they're compelled to make a purchasing decision.
TrustPulse is by far the best live notification plugin for WooCommerce, and here's why:
Quick, simple set up with zero code required
Easy to use notification editor
Customizable notifications
Control when and where the popups are displayed
Seamless integration with WooCommerce
You may be wondering how to use TrustPulse to recover cart abandonment. Well, with this app, you can design campaigns to display:
Real time sales notifications to increase interest in your product
Group activity of how many people have taken action on your site
Low stock notifications to encourage people to check out products before its too late
A free shipping offer to reduce the biggest reason for cart abandonment
These campaigns have been effective in the past and online store owners continue to boost conversions by as much as 15% even now. Check out these articles for examples of how you can use TrustPulse to grow your WooCommerce store:
3. PushEngage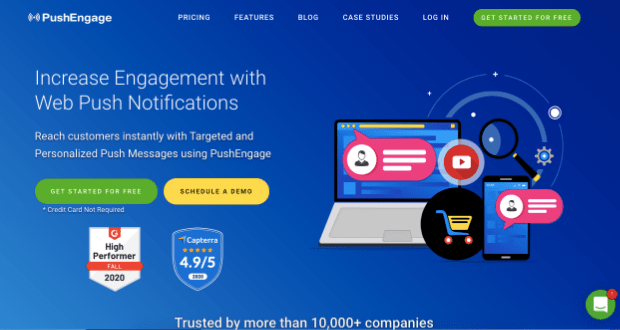 PushEngage is the best push notification tool in the market. You can send notifications directly to your subscriber's browser.
In doing so, you can remind them that they have products in their cart and invite them to come back. Plus, you can add incentives like discounts and free shipping.

Here's what you'll love about PushEngage:
Send scheduled and real-time web notifications to users who abandoned an item in their shopping cart
Create series of notification to be sent at different time till user converts
Personalize messages and even add the product image and price
Limit the number of notifications a subscriber gets from you in a single day from your trigger campaign.
Check which notification message or title has higher CTR with analytic reports
The reason why PushEngage is so high on our list is because push notification offers get 3x to 10x higher open rates than email.
So it's definitely a tool you should check out to recover abandoning customers.
4. Abandoned Cart Lite for WooCommerce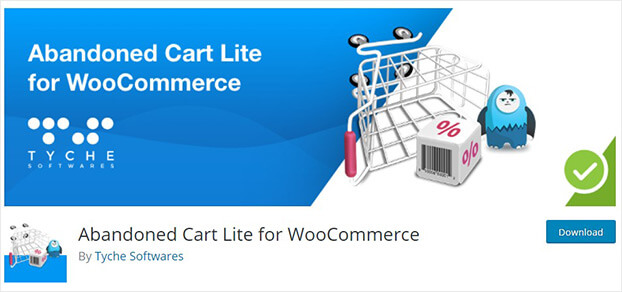 Abandoned Cart Lite for WooCommerce is another popular abandoned cart recovery plugin.
You'll be able to send automated email notifications to shoppers who added products but did not complete their orders.
These email reminders might be all your customer needs to come back and complete their checkout.
Key features include:
Add cart link in the recovery email
Personalize emails with customers' names
Recover abandoned guest carts
5. Abandoned Cart Pro for WooCommerce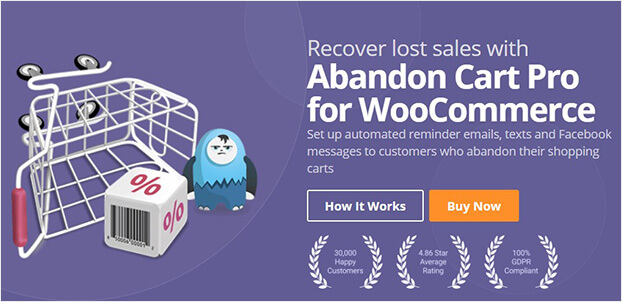 Abandoned Cart Pro for WooCommerce lets you recover sales using email, text, and Facebook messages.
The plugin gets customer details with its Add to Cart popup.
Features include:
6. WooCommerce Recover Abandoned Cart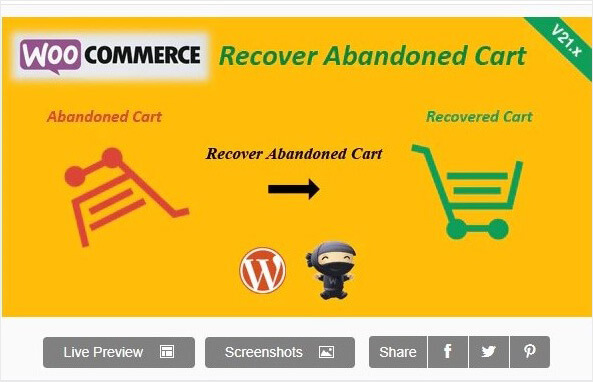 WooCommerce Recover Abandoned Cart also uses email to win back lost sales.
And like Abandoned Cart Lite, Recover Abandoned Cart sends emails to both members and guests.
This plugin offers multiple WooCommerce cart abandonment recovery email templates. For example, follow up emails would include coupon codes to encourage the customer to buy.
One great feature is that clicks are recorded so you can track which offers work best.
7. Constant Contact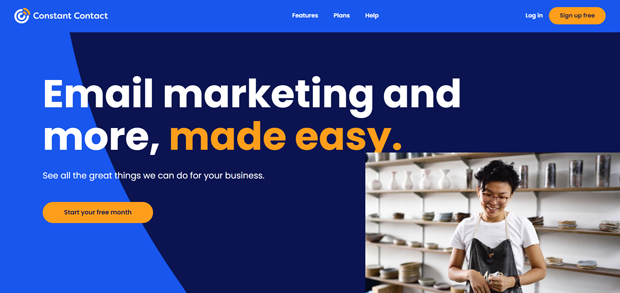 Constant Contact automatically sends a series of emails to recover lost sales.
It's one of the most popular email marketing tools because of its easy to use campaign builder and segmentation tools.
With Constant Contact, an abandoned cart email is triggered when a shopper adds a product to their cart but doesn't complete the purchase.
You can control when you send the email, like 1 hour after cart abandonment.
And from your Constant Contact dashboard, you can view how many emails have been sent and how much revenue has been recovered.
8. Yith Woocommerce Recover Abandoned Cart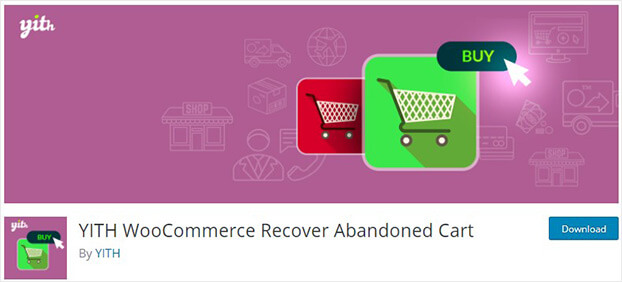 Like other cart recovery plugins, Yith Woocommerce Recover Abandoned Cart lets you contact customers who don't complete their orders.
This is a quick, easy way to remind customers about their carts. You'll be able to add a coupon to motivate customers to finish their purchases.
When they click the link in the email, they can complete their order.
There are free and paid versions of this plugin.
9. Save & Share Cart for WooCommerce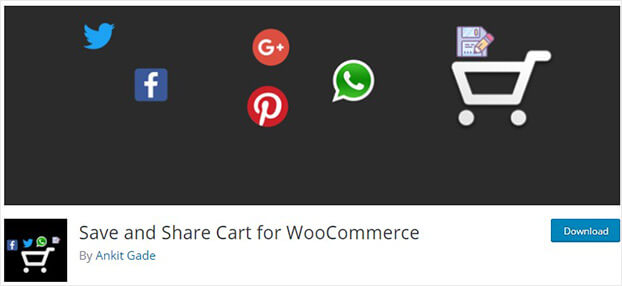 Save & Share Cart for WooCommerce lets you boost sales by making it easy to save abandoned carts. It uses email marketing to notify customers about the products they've left behind in their cart.
The email will contain the shopping cart link to pick up where they left off.
Emails include images of the products, plus total costs.
10. LiveChat for WooCommerce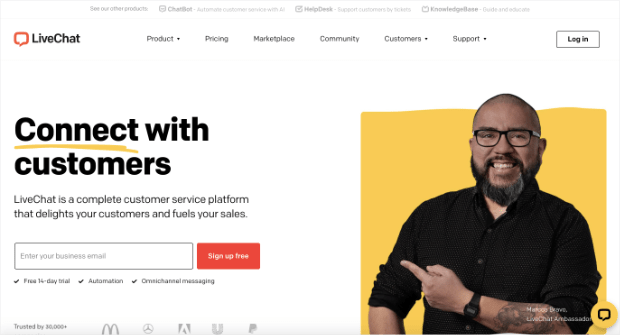 If your customer has unanswered questions right at checkout, chances are they're not going to stick around to finish their purchase.
Here's where LiveChat for WooCommerce makes all the difference.
Once you install the LiveChat addon, you'll be able to answer customer questions in real-time.
One great feature for reducing cart abandonment is that you can invite your shoppers to chat.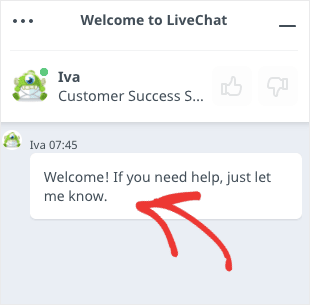 Here are examples of time-based chat invitations for cart recovery:
A customer spends a lot of time on the checkout page
The payment doesn't go through
Their cart reaches a certain value
11. MonsterInsights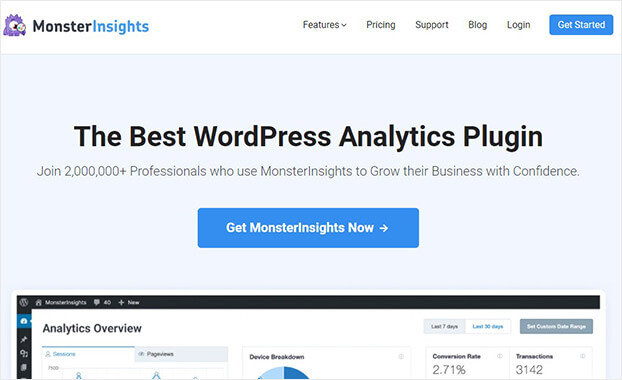 MonsterInsights is a great analytics plugin that gives you valuable data and statistics to improve your online store.
It helps you understand your customer behavior which is key to reducing cart abandonment.
By adding MonsterInsights to your WooCommerce site, you can easily view:
Most viewed products
Conversion rate
Average order value
Top referral sources
Using this data, you can identify the problems causing cart abandonment. You can find out if customers are dropping off due to high shipping rates or maybe there aren't enough payment options.
You can identify and resolve issues that are causing customers to abandon their cart. So by making adjustments to your store, customers can complete their shopping journey without any hiccups along the way.
And there you have it. Our list of plugins you can use to recover cart abandonment. So which is our top pick of abandoned cart recovery plugins?
When it comes to cart abandonment recovery campaigns, to maximize success, we recommend using a combination of plugins. Here's a scenario that we think is ideal.
With these plugins, you'll have everything you need to optimize your cart recovery and see an instant boost in sales!
We hoped this article helped you find the right tools to reduce cart abandonment in your WooCommerce store.
Get Started With a Cart Recovery Popup Today!
Want to learn how OptinMonster can grow your WooCommerce store?
Then, you should check out these articles:
Ready to increase your WooCommerce sales right away? Sign up for OptinMonster today.
Published by Bronwynne Powell
Bronwynne Powell is a writer for the web. Her background is in journalism, PR, and tech startups. When she's not writing, she's running after her two young children or listening to supernatural podcasts.